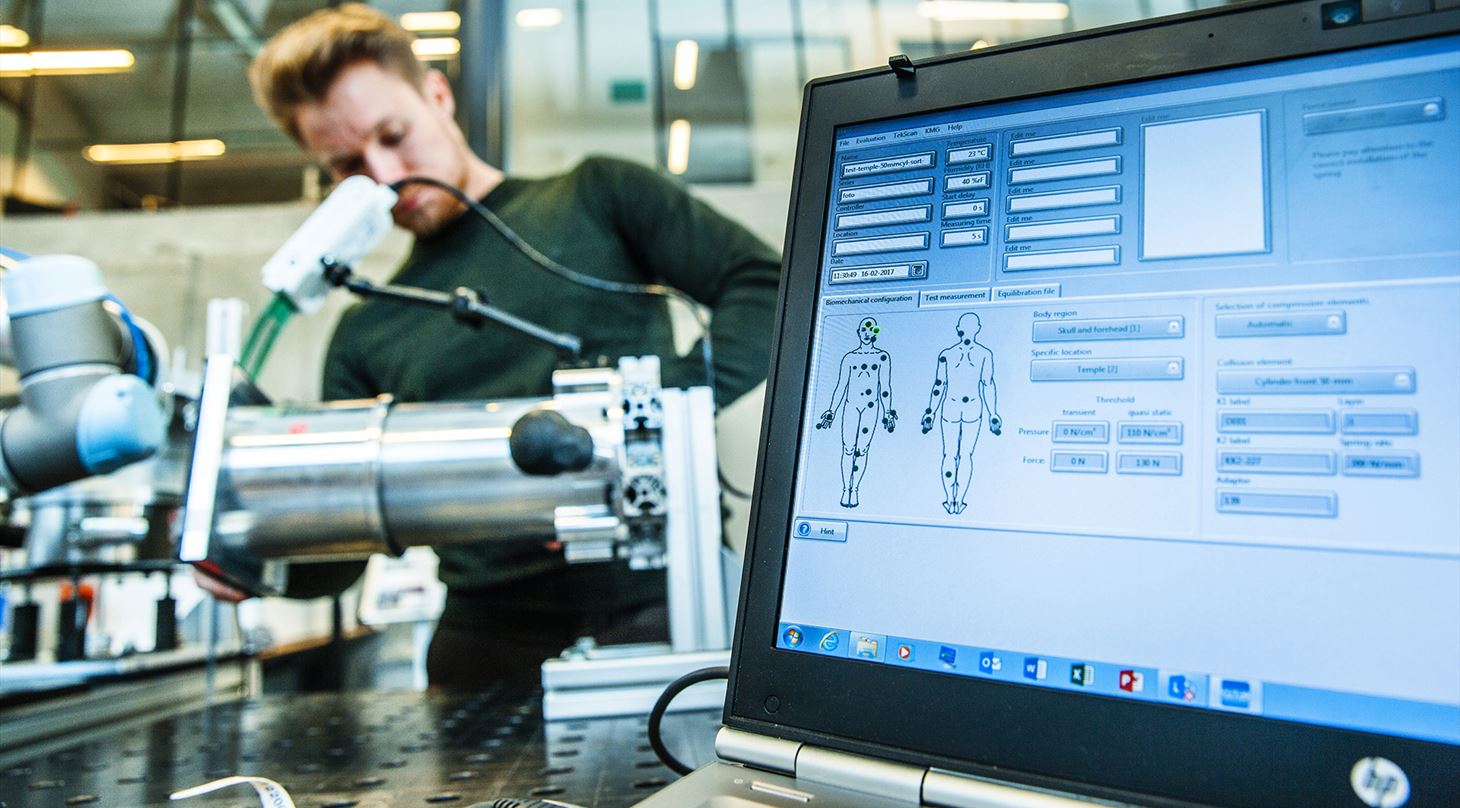 Increasing Safety for Collaborative Robots
DTI is creating a new robot safety lab to support safe futuristic production.

DTI is opening a new lab which will help companies to keep their employees safe while at the same time optimizing the exploitation potential of collaborating robots. Robots are fast moving out from behind security fences in Danish manufacturing companies and working close beside and in collaboration with people of flesh and blood.

- Implementation of a safe, collaborative robot requires more than just taking a robot from the box and plugging it directly into production. We are therefore keen to teach Danish companies the steps to be taken in order to design, implement, risk assess and verify the safety of a collaborative robot, so that performance is good and industrial accidents are prevented, says Kurt Nielsen, Director of DTI's Center for Robot Technology.

The lab will be an international deal offering tests and services relevant to both Danish and foreign customers. The result will be that production companies can reap the benefits of using collaborative robots in their production and robot manufacturers can launch new solutions that can work effectively and safely in partnership with people.

A collaborative robot is usually designed with sensors which stop the robot, for example if the arm hits a human. But companies mount various types of tools at the end of the robot arm, and this makes it necessary to re-evaluate and secure the environment for the employees who will be working closely with the robot.

- It is not always sufficient to make a qualified estimate of safety. We have the equipment, facilities and international partners that can test, accurately measure, approve and ensure optimum operation for the new robots - of which there will be many in the near future, says project manager Thomas Almdal of DTI.

DTI will use state-of-the-art equipment for the accurate measurement of e.g. force and pressure in relation to a number of critical levels relating to human pain thresholds for different body parts.

- Manufacturing companies will be able to get completely accurate values for the performance of a given robot and therefore avoid having to impose overcautious safety measures which can mean unnecessarily long cycle times, says Thomas Almdal.

For starters, DTI will launch courses and workshops in collaborative robots as well as consultancy regarding the certification of both industrial and personal care robots. Going forward, we will also offer laboratory services on safety for service robots and drones which will work in close contact with people.