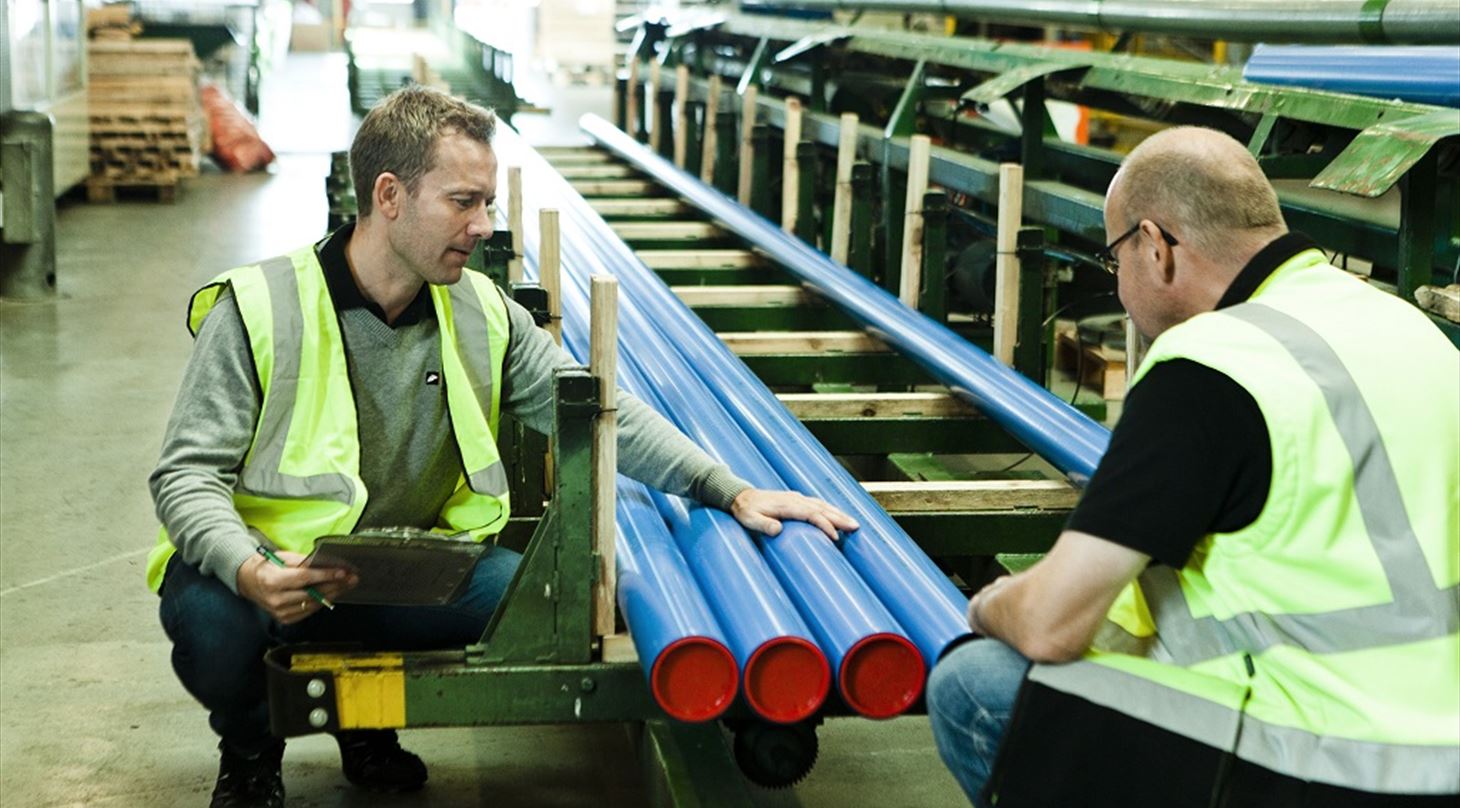 Piping systems and components for tap water, distribution and sewerage - Inspection
Inspection in connection with approval and certification
It is a requirement of most approval and certification schemes that manufacturers or approval holders are able to continuously document that they have implemented a quality assurance system and that the approved product is identical with the product that was originally approved. Depending on the appropriate approval scheme, an inspection of the quality assurance system of the company has to be conducted - often combined with random checks. We can carry out this assignment based on our accreditations and other recognitions.
The Danish rules on labelling of building components that come into contact with drinking water require that the approval holder enters into an inspection agreement with an accredited inspection body. This agreement must be part of the documentation that must be submitted together with the application. You can sign this inspection agreement with us. We are the first inspection body that has been accredited to conduct inspection in accordance with the Danish Energy Agency's Executive Order No. 31 of 21 January 2013. See our accreditation documentation from DANAK´s website here:
Accredited inspection for approvals in the Nordic countries and Germany
We conduct annual inspections and random checks for a large number of approvals holders with various approvals and certifications. We conduct inspections all over the world at manufacturers of components for water and sewerage. We are recognised by DVGW in Germany.
"Inspected by DTI" shows your customers that you are in charge of the quality of your product
Danish Technological Institute offers the labelling scheme "Inspected by DTI". The inspection mark consists of Danish Technological Institute's logo, an identification number, the text "Inspected by" and the abbreviation DTI (Danish Technological Institute). Two versions of the mark are available and the size can be adjusted.