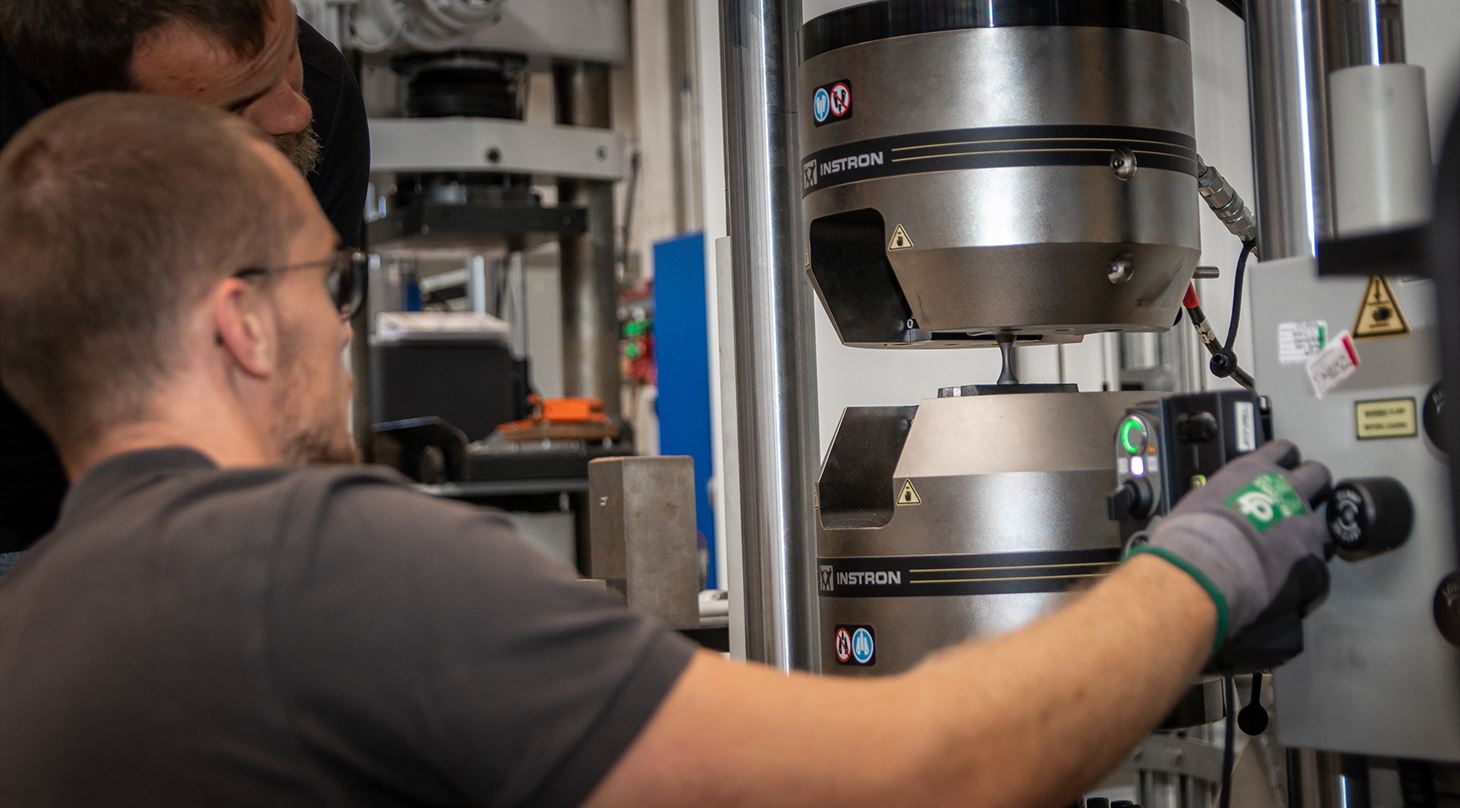 Introduction to mechanical testing
Do you want to ensure and document the quality of your products – then contact our testing specialists.
In collaboration with you, we ensure that your materials and products meet your own, your clients' or any other requirements or specifications. Materials testing, or mechanical testing, covers a wide range of disciplines from traditional tension testing of materials or joints to more advanced testing methods such as fracture mechanical tests.
​​ See what types of test we offer
The Danish Technological Institute has years of experience in conducting a number of mechanical tests, including tensile tests, impact tests, bend tests, hardness measurements and fatigue tests.
These tests are conducted on all types of metallic materials, bolts and welds.
The tests can be conducted in accordance with international or national standards or be specified in accordance with your needs. The tests are conducted in our DANAK accredited laboratories that contain equipment for loads between 100 N and 5000 kN and fixing equipment for anything from small components to elements weighing several tons.
How can the Danish Technological Institute help you?
Accredited testing of materials properties (tensile tests, impact test, bending tests, hardness measurements, measurements of case-depth, etc.)
Function testing and tailored solutions to customer problems
Advice regarding materials use, fracture analysis, dimensioning of constructions, welding technique, etc.
Visual and judgmental cases
Before samples are sent to the laboratory, it is recommended to seek guidance with us regarding
How is the sample extracted?
What dimensions and which quantities are needed?
What information should accompany the sample?
Are there any special circumstances that should be considered?
Below you can see some of the articles we have published about materials testing, as well as some of the cases we have worked on.
If you are interested in learning more about our cases - and how we can help you - you are welcome to contact us.
ARTICLE AND CASE OVERVIEW FOR MATERIALS TESTING