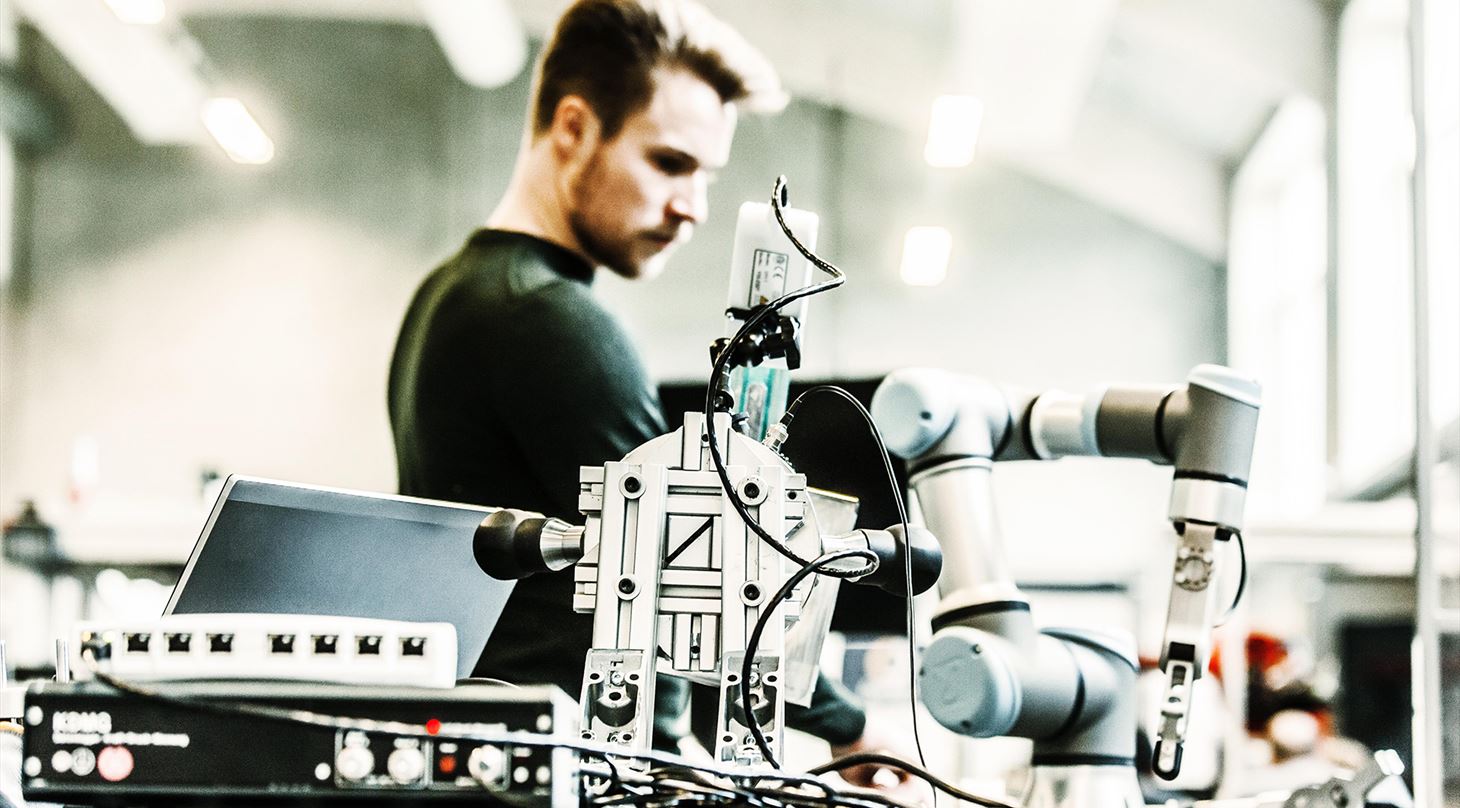 Last chance to win 60,000 € for safe robots: COVR opens the third round of applications
Does your company work with safety for cobots or do you want to introduce collaborative robots into a new domain? Then maybe you can get support for the work through a COVR Award.
Financing of up to 60,000 €, advice, use of test facilities in laboratories and ongoing assessments through safety and validation processes. These are just some of the things you can get from winning a COVR Award.
The only requirement is that your company works with one or more safety solutions within collaborative robot technology, whether it be mobile robots, exoskeletons, health robots or completely classic collaborative robot arms.
- The aim of these COVR Awards is for companies to solve their specific safety challenges. Then it is up to us to draw some generalizable experiences from the work and make them accessible to the European robot ecosystem, says Aske Bach Lassen, project manager at the Danish Technological Institute (DTI).
- That way, the robotics companies can benefit from each other's experiences and raise the overall level of safety for collaborative robots, he adds.
Who can apply for a COVR Award and what can one apply for?
Any business - public as well as private - can be considered for the awards, whether their roots are in the construction, agricultural or service industries - or something quite different. All companies dealing with safety for robots working closely with humans are encouraged to apply, regardless of industry.
Eligible work includes at least one of the following activities:
Safety validations of cobot installations / products
Development of a new cobot product focusing on safety work
Implementation of cobots in new application areas
Define and test new test methods and test protocols for cobots
Development and benchmarking of new cobot safety tools and tests
Collection of empirical data to answer open-ended questions in standardization
The application deadline is July 15, 2020.

You can apply for a COVR Award today or read more about the project here.
About COVR
COVR is a European collaboration which the Danish Technological Institute (DTI) coordinates. The work focuses on validating safety - how to test / measure / document that one's robotic solution meets existing requirements.
The aim is to provide an overview of the problems in the industry: What challenges are being addressed and where there are gaps in the legislation -- based on the experiences of the participating companies.
All of this should contribute to the development of simpler and common authentication methods, enabling companies across Europe to develop, produce and install safe robotic solutions more quickly and, not least, follow the same safety guidelines.
The COVR consortium is led by the Institute of Technology and is further comprised of the Italian National Research Council, the German Fraunhofer IFF, the French Alternative Energies and Atomic Energy Commission and the Dutch Roessingh Research and Development. The project is funded by the EU.