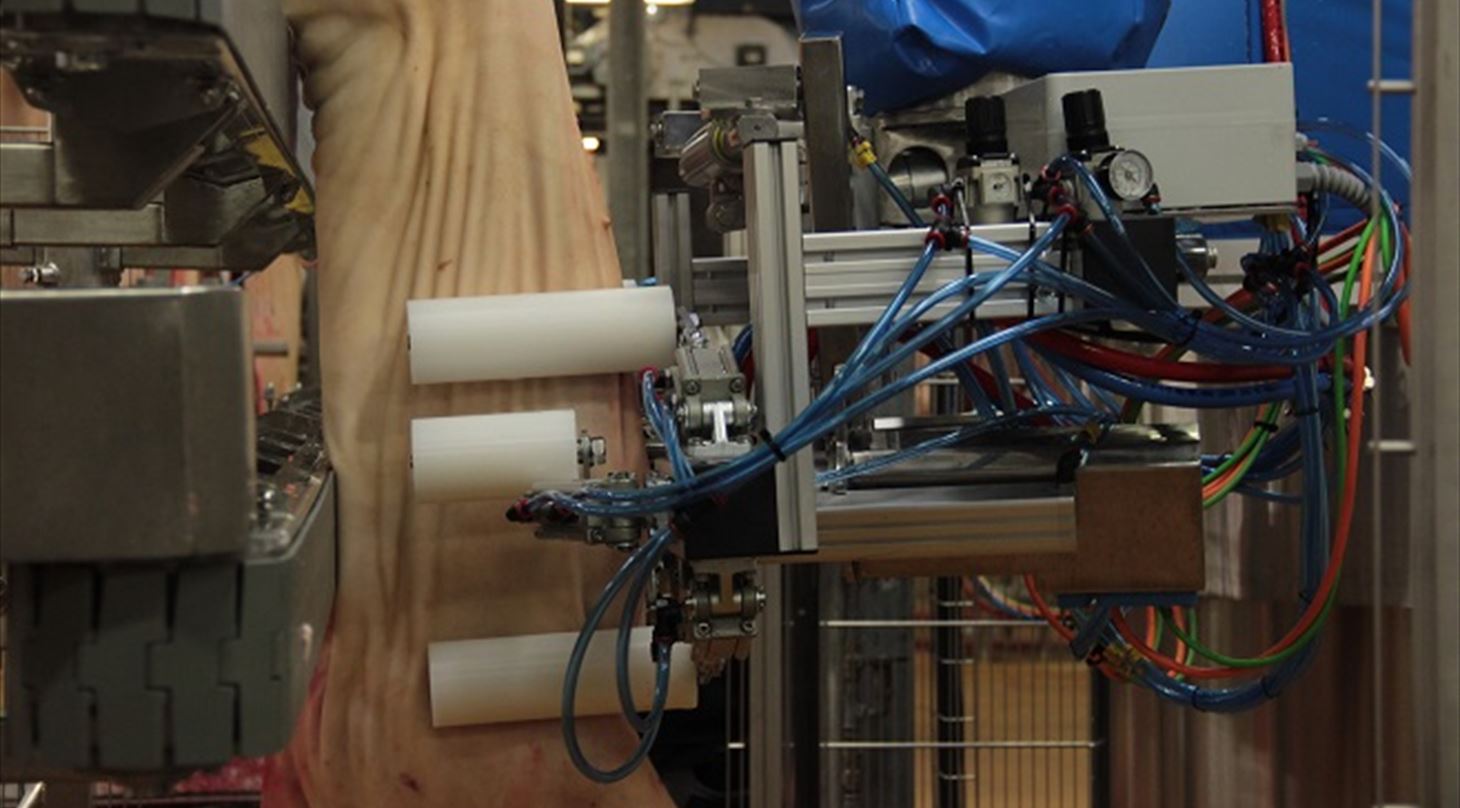 Leaf Lard Removal – Partnership with IFR in Spain and Banss in Germany
During recent years, DMRI worked to develop a machine to remove leaf lard remains. Basic tools were developed, but the total solution was never finished. Since the summer of 2015, DMRI has established a cooperation with IFR (Spain) and Banss (Germany). 'This cooperation has proven to be very powerful, leading to an operational solution in a very short time. We expect the new robot to be shown at IFFA 2016', explains Xavier Jane, CEO of IFR.
During December 2015, the new robot solution was tested at Danish Crown in Ringsted Denmark. The development progress benefits from our joint forces with IFR. Both parties have many years of experience within slaughtering technology. Already two days after installation, we tested the robot with pigs. The setup was simple, adjustments were very easy to perform - we achieved good results very fast. The number of moving parts was heavily reduced compared to similar machines developed in the past, which the slaughterhouses benefit from in the future. We will soon have the robot in operation at a slaughtering line in Denmark at full capacity.