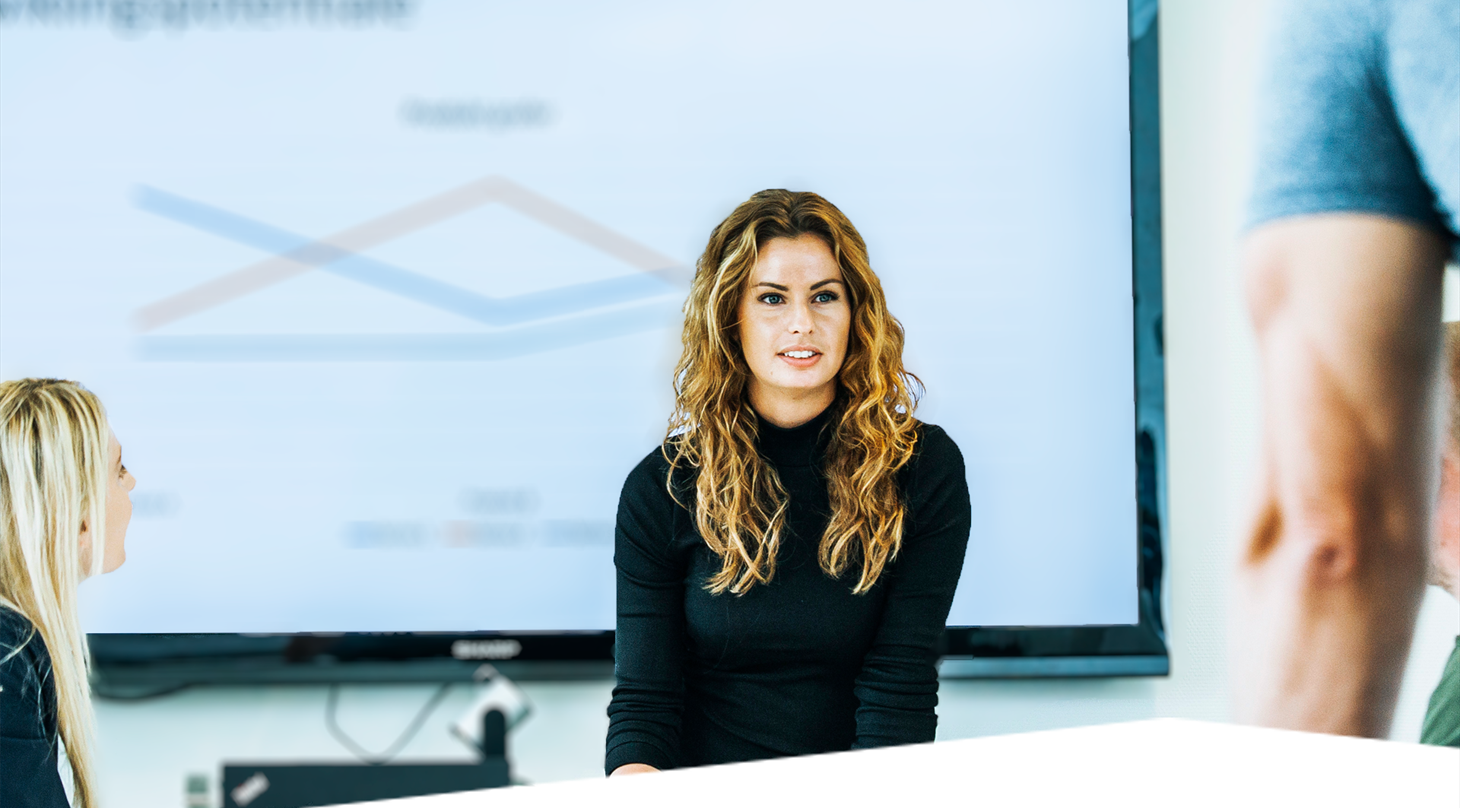 Participate safely at all courses at Danish Technological Institute
Updated the 27th of October 2020
Danish Technological Institute holds physical courses (instructor led training). We always follow the Danish Health Authorities' guidelines and have implemented serval initiatives to ensure that you feel safe while attending a courses. It is important for us that you feel safe before, during and after the course.
Precautions specifically related to the authorities' stricter guidelines (week 44):
The Danish Technological Institute's courses are not affected by the assembly ban of a maximum of 10 people, as there are special rules for holding conferences and similar events, where participants "are mainly seated".
All course rooms are designed so the spread of infection is minimized. This means that rows of chairs will be facing the canvas, so that all participants have their faces turned in the same direction. All participants must sit down during the course. In addition, we follow the health authorities' guidelines regarding keeping the recommended distance.
Group work during the course is allowed, but all participants must sit down during group work. The size of the group must now exceed 10 people.
Due to the sharpened requirements it is mandatory to wear face masks at indoor premises where there is public access. This apply from the 29th of October 2020. As a participant this means that you must wear a face mask when you arrive and when you move around at the course locations and in the course room. Only when sitting down, the face mask can be removed.
Examples of other precautions related to Covid-19:
All course rooms are designed so that the spread of infection is minimized. We follow the authorities' guidelines keeping the recommended distance.
Hand sanitizer and information leaflets are available at all rooms, and there will be thorough cleaning of common contact points and surfaces as well as cleaning of the individual workstation, for example computer and keyboard for IT teaching.
At our locations in Taastrup and Århus breakfast morning- and afternoon snacks and lunch is served in the course room. Coffe/tea/water is served in bottles. We comply with all guidelines and requirements from both the National Board of Health and the Danish Veterinary and Food Administration.
To minimize the spread of infection, we ask all participants to bring home course material between course days. Instructors and course staff are instructed in maintaining and guiding course participants in relation to established guidelines.
You can safely register for courses at Danish Technological Institute
We have many customers who continue to sign up for our courses - and you can do the same. We are Denmark's largest private course company.
You are always more than welcome to contact us if you have any questions: