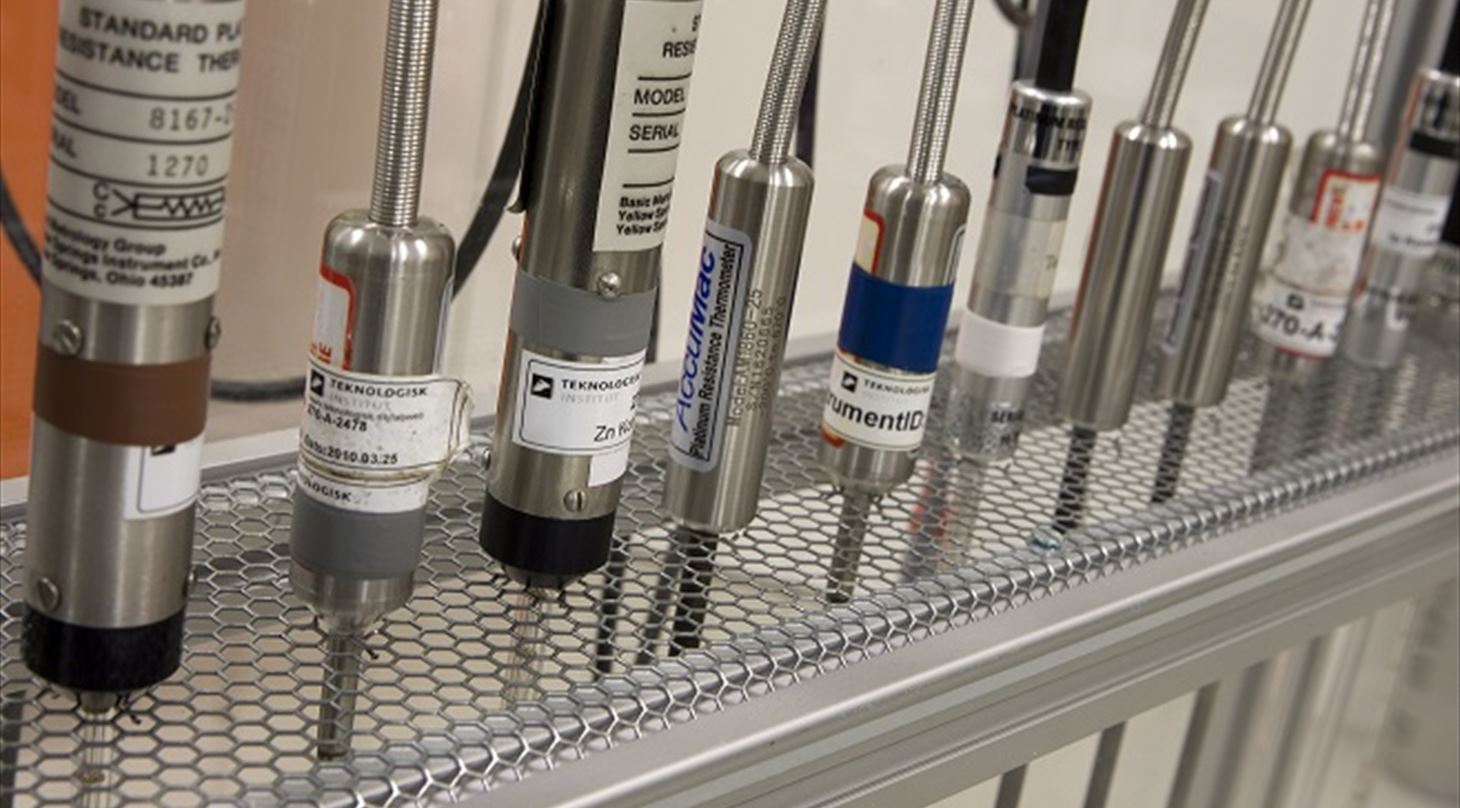 Projects - Metrology
EMPIR and EURAMET
Our metrology laboratories participate in metrology research and development at a high international level.
We participate in European metrology projects EMPIR in order to strengthen our metrological knowledge and our international contacts.
The primary participants of EMRP are European laboratories designated national metrology institutes (MI) and thereby members of the European metrology association EURAMET.
The Danish metrology organization DANIAmet is based on a decentralized division of labour between various actors in order to cover a number of metrology institute (MI) activities.
Danish Technological Institute is designated metrology institute (MI) in the following fields
Contact thermometry
Water flow including energy flow in water-carrying systems
Anemometry (measurement of air velocity)
Geometric measurements
The EMRP programme is jointly supported by the European Commission and the participating countries. The Danish part is funded by The Danish Agency for Science, Technology and Innovation.