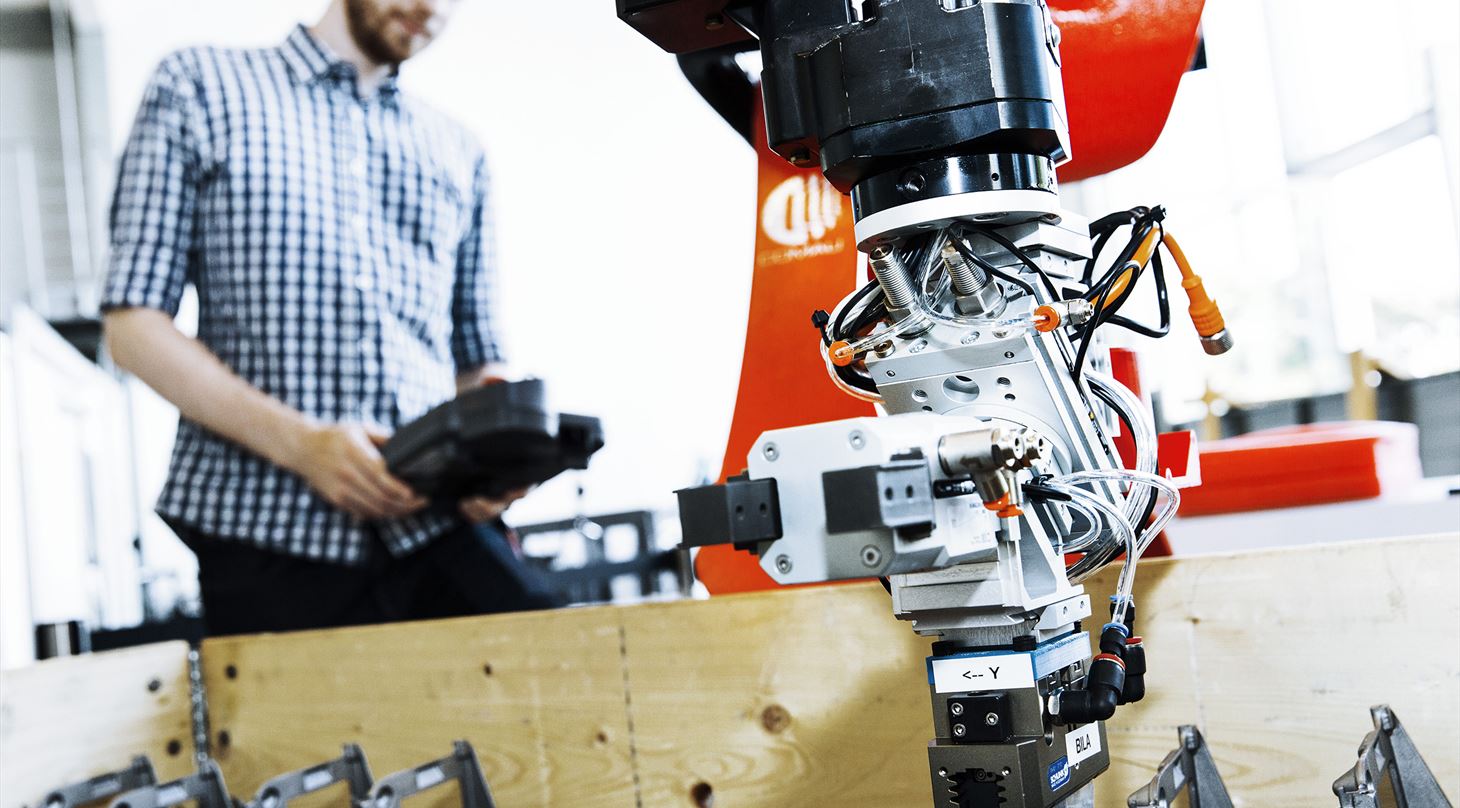 Robot Implementation - Home
Our extensive knowledge and experience is the basis for our ability to constantly provide Danish companies with the assistance they need to meet the challenges of global competition. A central challenge is the development and implementation of new robotic- and automation solutions to industry.

An example of this is found in the video below. Here, Pehama Productions and the Danish Technological Institute (DTI) have collaborated to develop a solution that has improved the production quality of Universal Robots, a Danish robot manufacturer.