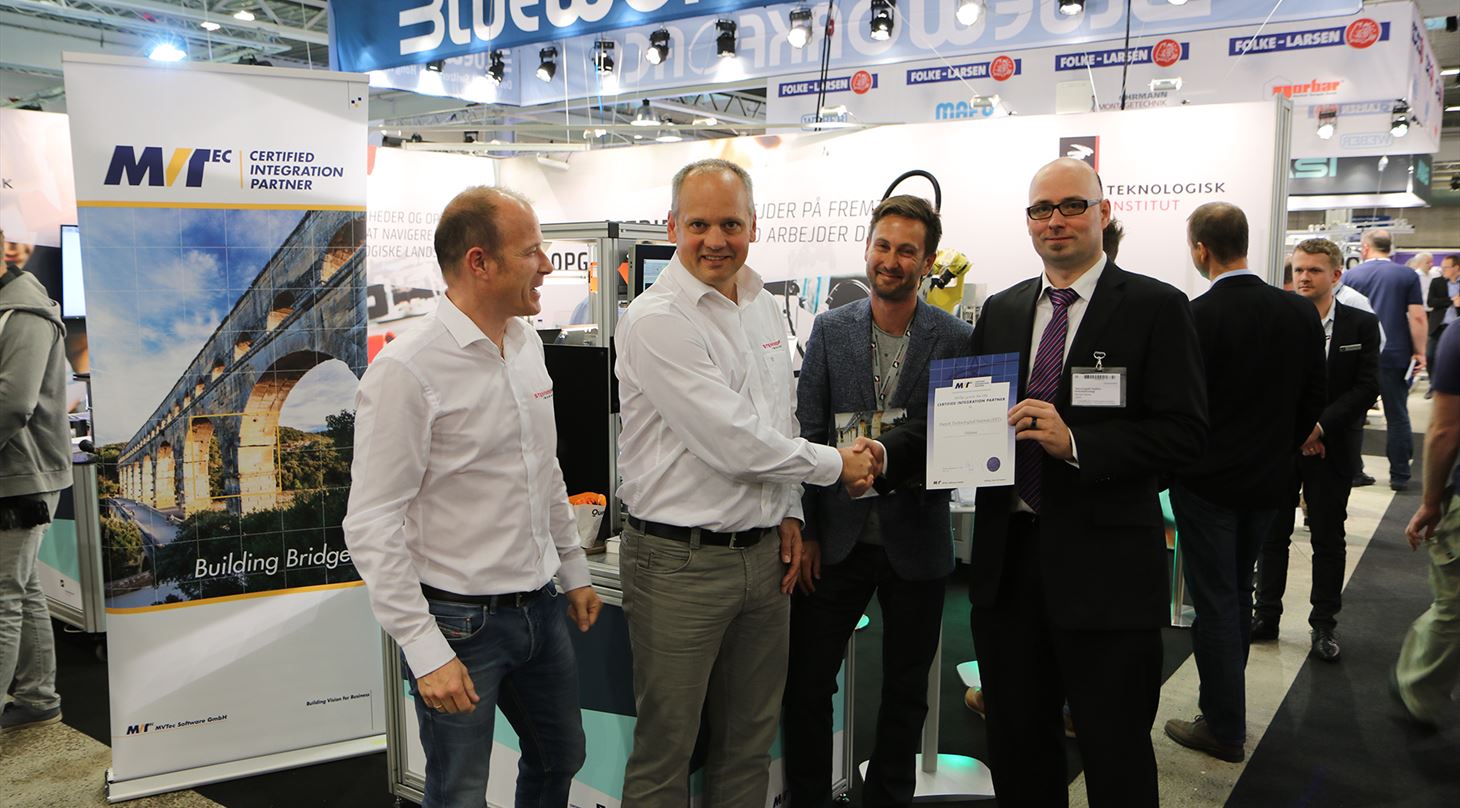 Robots with Sharp Eyes: DTI Is Handpicked for a New Partnership
If you want a cutting-edge robot, DTI is a good place to start. DTI's Center for Robotic Technology in Odense has become a partner in an exclusive program run by MVTec, a world leader in machine vision software for industries with high requirements for inspection, quality control, metrology and surveillance.

Our selection was due to the in-depth knowledge shown by DTI in our use of MVTec's HALCON software.

"We set DTI up as an MVTec certified partner because DTI was recommended by other HALCON experts. The certificate is evidence that they are able to utilise HALCON software effectively for industrial machine vision tasks", says Sales Manager Karsten Nielsen from Stemmer Imaging.

DTI thereby becomes part of an exclusive club as there is only one other Danish company that has obtained the same certification.

"Being a certified partner of MVTec means that DTI can use HALCON optimally and solve challenging tasks that involve the full spectrum of machine vision. All our certified partners are handpicked and work closely with us. The certification also sends a strong signal of strongly demonstrated skills in the fast and problem-free integration of MVTec software into an industrial setup", says Regional Sales Manager Adriano Biocchi from MVTec, "DTI has been chosen as a Certified Partner precisely because of their specialist's versatile use of HALCON tools - from hyperspectral image processing to robot grasping and inspection.

DTI's Vision Box 2.0 uses MVTec's HALCON system, which you can read more about here.