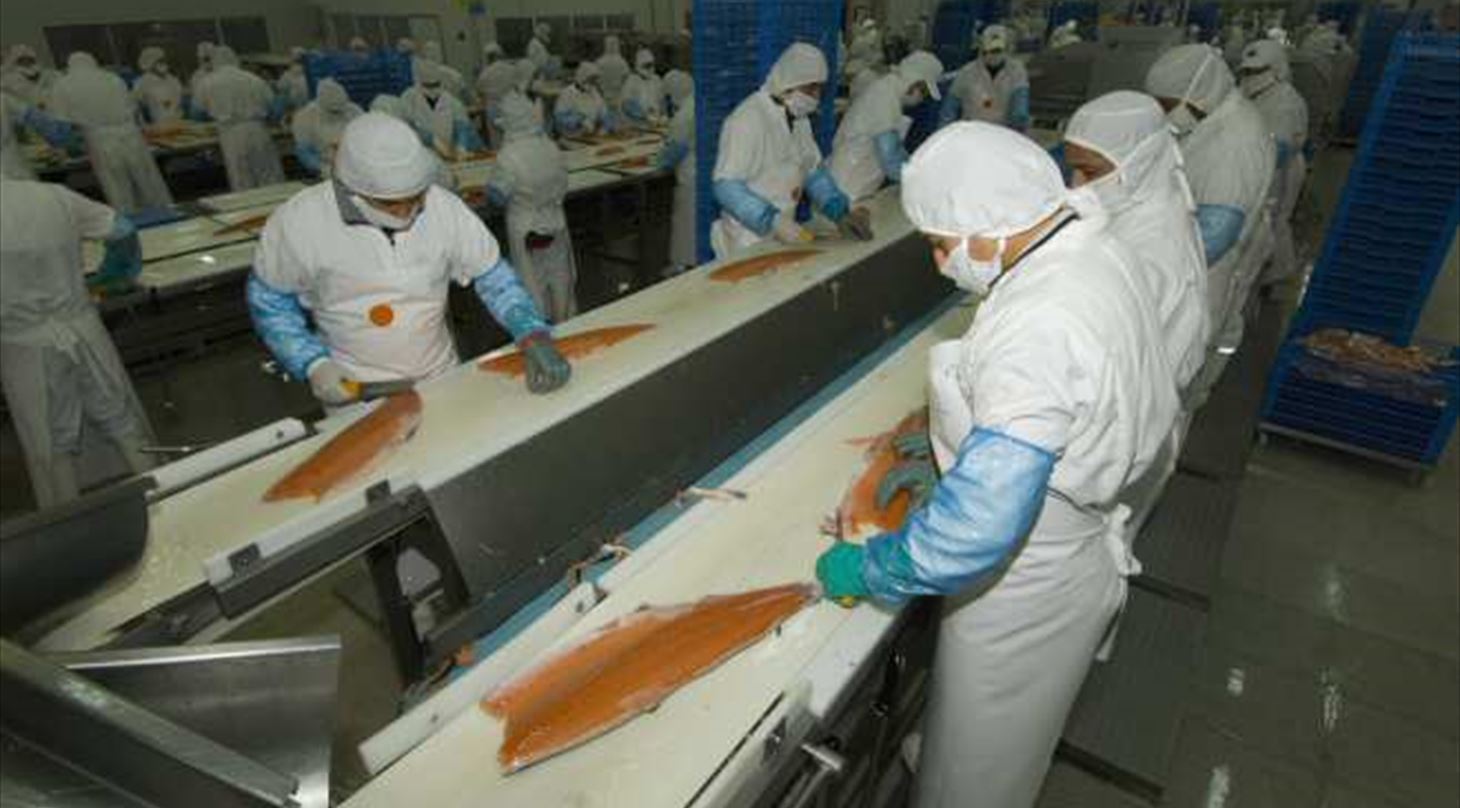 SeaFood Processing Efficiency and Yield Optimisation
Do you want to improve the efficiency of your seafood processing operation?
Are you interested in achieving increased sustainable yield?
Return on investment and a clear focus on the bottom line are more important than ever.
DMRI offers you practical and technical consultancy throughout your entire seafood processing chain. We provide best practice solutions tailored to your company and focus on creating the highest yield and maximising efficiency. Put simply, we focus our attention on your bottom line.
DMRI has decades of hands-on experience in yield optimisation based on measurement technology research, management and international consultancy. At DMRI, we focus on production efficiency, quality, food safety and sustainability in all of our solutions, and we make sure that our clients are fully involved in the entire process.
How can Danish Technological Institute help you?
Execution of Group Timing Technique and time studies to ensure full utilisation of your production capacity and staff
Systematic identification and elimination of all forms of waste
Value Stream Mapping analyses, resulting in more efficient process lines
Implementation of methods and systems to improve competitive advantages based on yield optimisation
Development of new techniques and machinery to improve efficiency
Development of master and project plans that meet the needs and expectations of the client
Resource analysis, resulting in potential savings in energy and water consumption
You can count on us to be at the forefront of scientific research, leading the way in production efficiency, quality, food safety and sustainability.