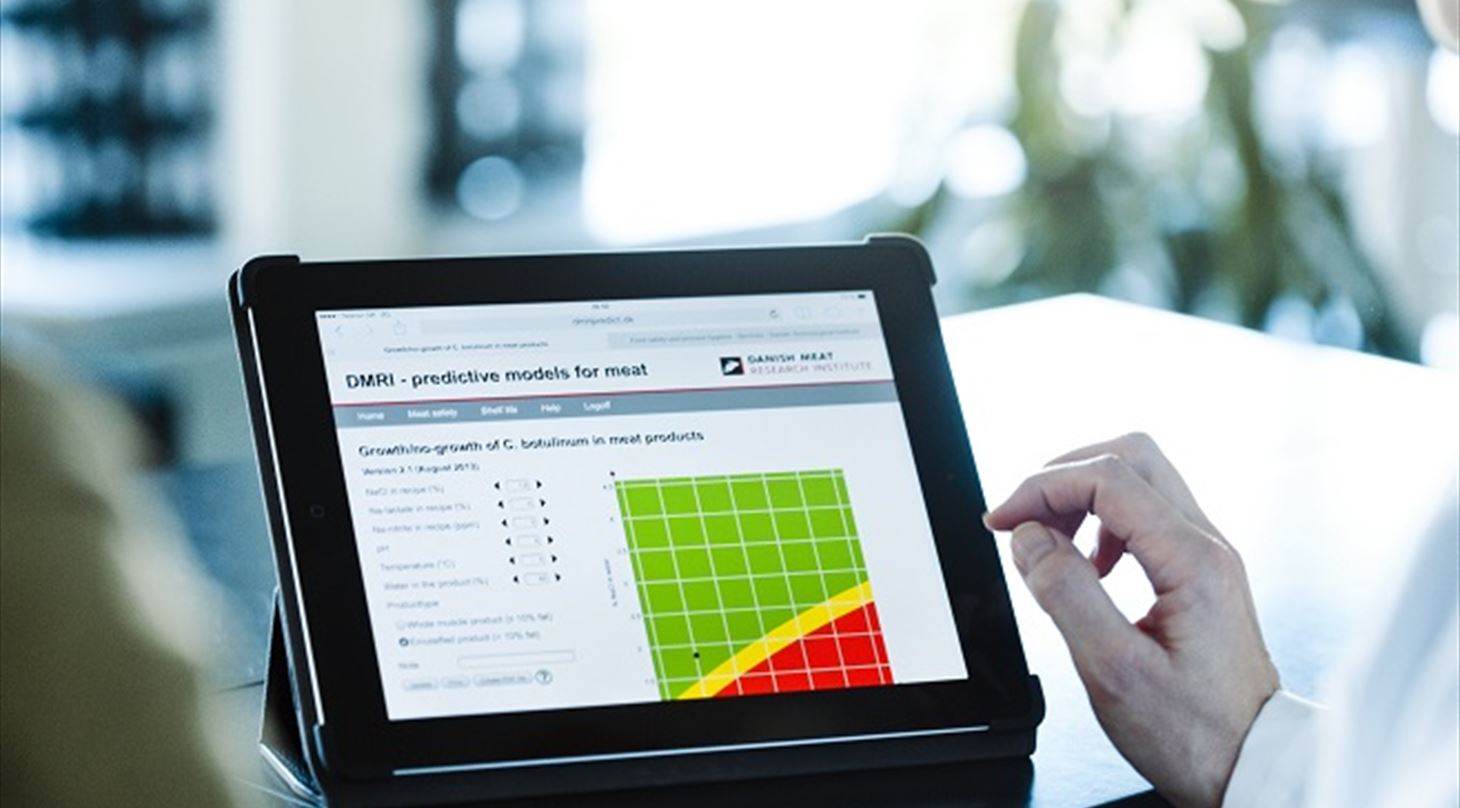 Shelf life in processed meat
Shelf life and microbial safety are of crucial importance in the food production industry, and meeting these market demands is a considerable challenge for many processors. DMRI can assist you in complying with the requirements of customers and food authorities, also with regard to the necessary documentation.
How can the Danish Technological Institute help you?
Improved preservation and processes in order to achieve an acceptable shelf life and level of food safety, in compliance with quality requirements
Documentation of the microbial safety of fresh and processed meat
Recommendations for the elimination of undesirable bacteria from the production environment and food products
Handling of microbiological risks identified by your HACCP programme
Hygiene inspection to identify the weak spots in your plant
Mathematical prediction models for

Inactivation of Escherichia coli, Listeria monocytogenes and Salmonella during the production of fermented meat products
Growth of Listeria monocytogenes and Clostridium botulinum in processed meat
Shelf life of fresh meat