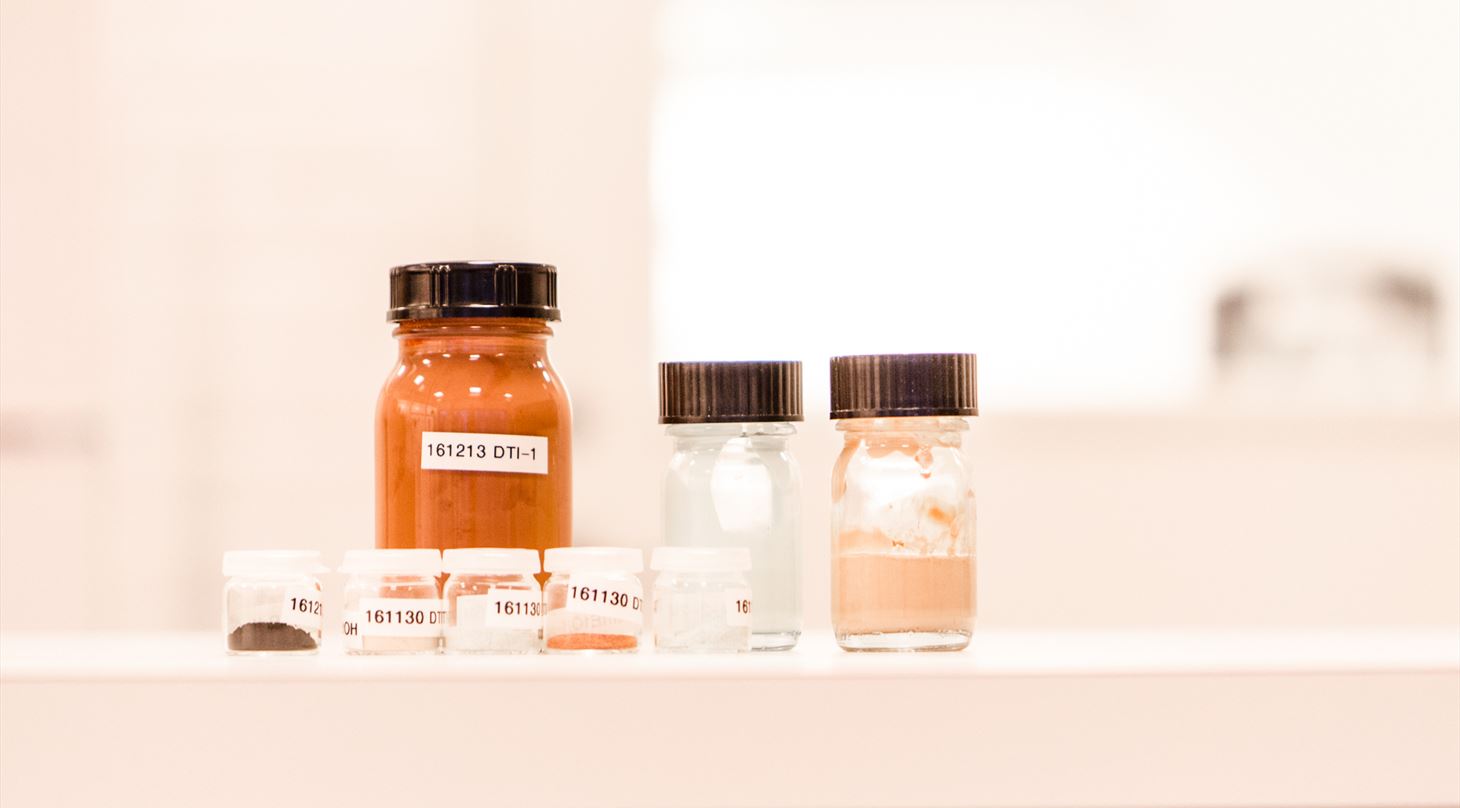 Supercritical Synthesis of Nanoparticles
At the Danish Technological Institute we have developed a continuous solvothermal synthesis method allowing direct particle synthesis possibly onto support structures, within sub- or supercritical fluid conditions.
The method is ideal for the synthesis of nanoparticles, e.g. for usage within fuel cells, exhaust systems, batteries, conductive inks and nanomedicine, and is compatible with a large amount of metal precursors and support structures. Our continuous supercritical synthesis method offers high control of process parameters. Thus, we can control the size of the synthesized particles with high accuracy (± 0.1 nm), by means of pressure and temperature. Furthermore, the method enables production rates from 0.1 g/h to 1 kg/h, thus ranging from nanomaterial development to volume production.
Danish Technological Institute offers development and validation of new customized nanomaterials and catalyst structures in collaboration with the customer. Our strength lies within synthesis of nanoparticles with narrow size distribution and high crystallinity, as well as synthesis of core-shell structures and on support particles.

How can the Danish Technological Institute help you?
We offer state-of-the-art 'off-the-shelf' fuel cell catalyst products
Development of customized fuel cell catalyst products in collaboration with the customer
Development of emission catalyst for pollutant removal in collaboration with the customer
Development and validation of new nanomaterials and catalyst particles and structures
Nanoparticle and catalyst characterization
Examples of nanomaterials:
Electrocatalyst
Photocatalyst
Hybrid organic/in-organic nanomaterials
Antibacterial nanoparticles
Electrical conductive inks for printing application
In order to produce nanoparticles we sometimes uses polymers. Read more about our work with polymers.
Cooperate with us
If you have an idea for a new product or process or a new way to optimize these you can work with us on a developing project.
Developing projects can be funded through Innovation Fund Denmark or Horizon2020 projects.
We believe that the best solutions are created together with other companies. Therefore, we are happy to help you apply for funding for your developing project.

Just give Christian Kallesøe a call on +45 7220 2570 or send ham an e-mail on chkl@dti.dk