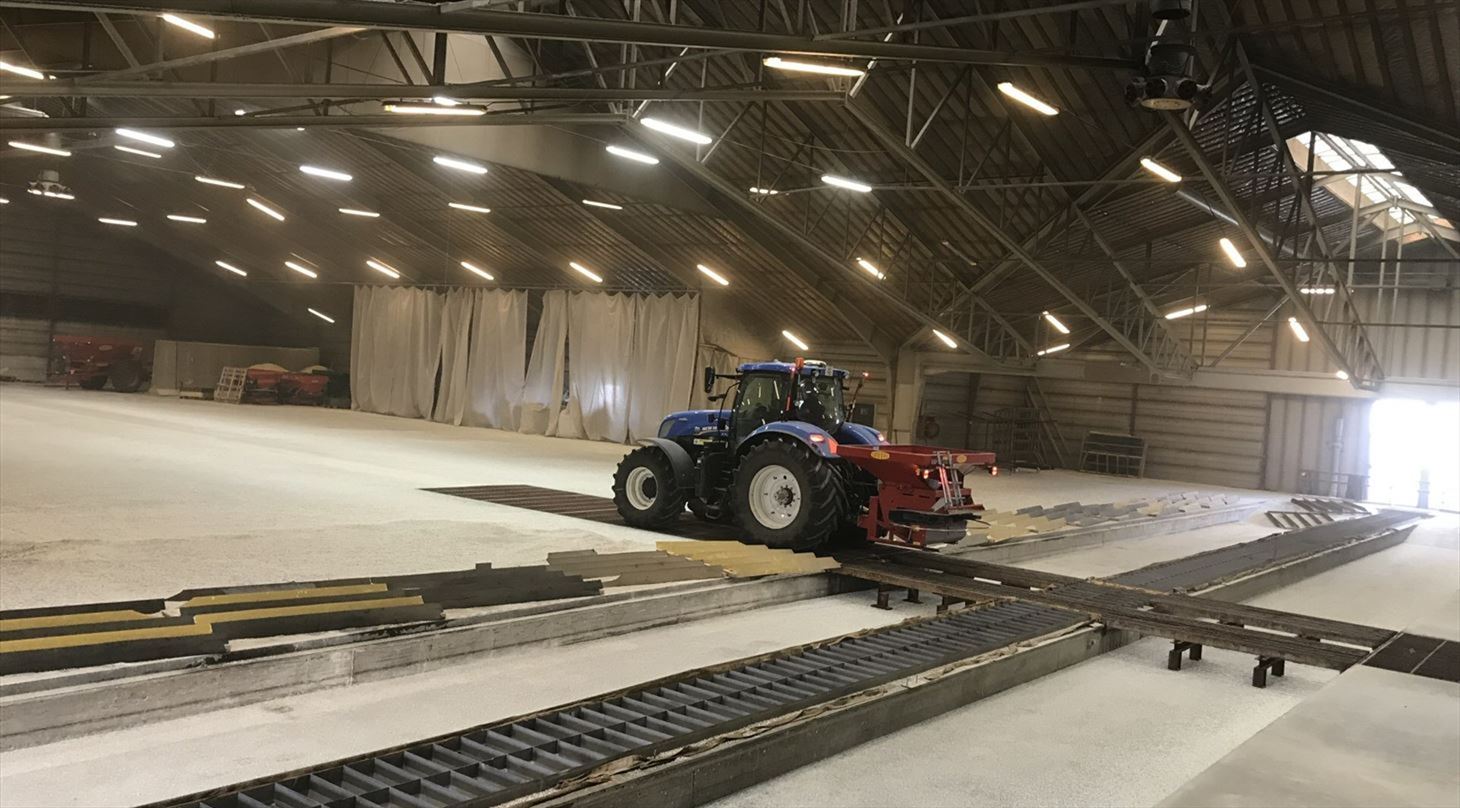 Test and validation of machinery and technologies - Fertilizer chart and distribution
Danish Technological Institute (DTI) offers test according to ISO 13739-1 and 2 for test of Solid fertilizer broadcasters and full width distributors. Our dedicated test team has been involved in development and test of fertilizer broadcasters over the last three decades. This experience along with the unique test facilities at Test Center Bygholm, Horsens DK, ensures that DTI can provide high quality test results.
If you need to test new types of fertilizers for your fertilizer chart, test the transversal distribution or are looking for a reference measurement for your own test methods and facilities, DTI will put our test facilities, knowhow and resources at your disposal, adapted for your specific needs. DTI also offers test reports which are powerful tools to prove and compare different products.
DTI's test methods can also be used through your development phase. By using our facilities and measurement equipment you will be able to achieve quick and reliable measurements and to identify the impact of even small changes in the design of your fertilizer broadcaster. We test both at our Test Center but also in the field under practical conditions. Our facilities can also be used for other kind of granulates or salt.
How can Danish Technological Institute help you?
Facilities for ISO 13739-1 and 2 for test of solid fertilizer broadcasters and full width distributers
Test of evenness of transverse distribution
Test of transverse distribution in wedges near the field edge
Test of evenness of transverse distribution at top-dressing
Tests with different granulates for fertilizer charts
Deviation of the obtained flow rate from the intended flow rate
We cover all or part of the process from:
Determination of needs
Execution of test runs
Validation of data