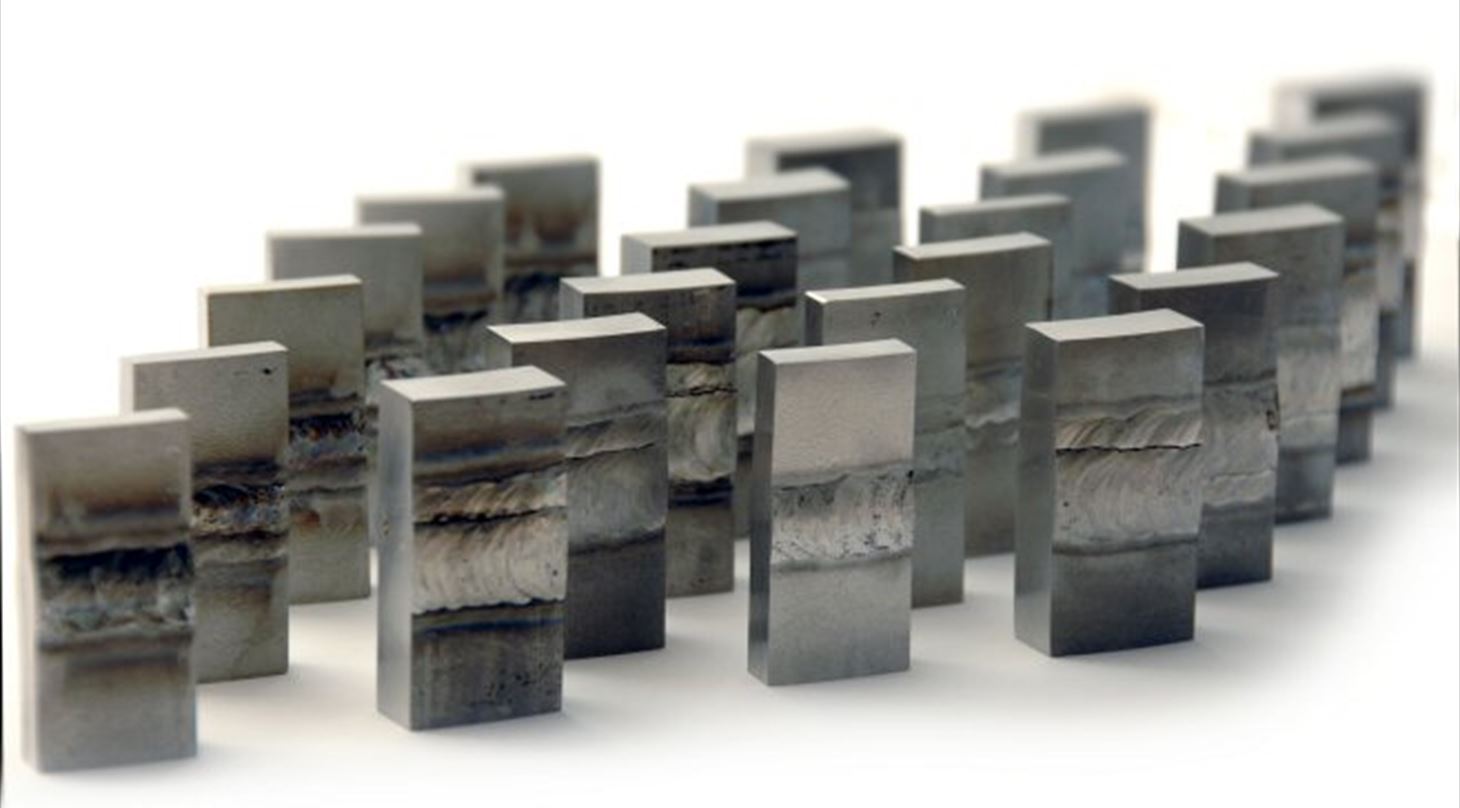 Testing of welds and joints
The vast majority of constructions have links or joints incorporated between the different elements. Typical joints are welded, soldered, riveted or bolted junctions and are often a vital part of the construction. It is often in the junctions that constructions are weakest, and it is important to test design and function to avoid expensive repairs and complaints. The Danish Technological Institute has years of experience with mechanical testing of different joint types and has specialized competences within welded and bolted junctions.
Mechanical testing of welds can be conducted as an accredited welding procedure test in accordance with the DS/EN ISO 15614 series or according to various costumer specifications, offshore standards (NORSOK, DNV regulations, Maersk Oil and Gas, ØRSTED, etc.), ASME IX and other application standards.
See what types of test we offer
It is often complex to determine the standard or extend of testing required for an approval. We can advise on the extend of testing and perform the destructive tests on all types of welds of metallic materials in our DANAK accredited test facilities. We have years of experience in testing welds in accordance with international regulations and norms and in conducting mechanical and metallurgic tests. If a welding procedure fails, we can give advice on the possible cause and possibility of improvement of the welding technique, so the necessary approval can be obtained. A descriptive and comprehensible report with the test results is always drawn up.
Tests of bolted joints can be conducted as a standardized friction test, e.g. in accordance with EN 1090-2, or as a costumer specific test on bolted friction joints, cutting of the bolts or direct tensile testing of the joint. Besides this, different special costumer specific tests can be set up such as fatigue tests of the bolt or bolted joint, life assessment test or creep test (the change in clamping force as a function of time) of the bolted joint.
How can the Danish Technological Institute help you?
Advise on standards, requirements specifications and applications on approval of welding procedures (including samples size and number)
Advise on mechanical and metallurgic testing of welds and bolted joints
Advise on materials use, fracture analysis, dimensioning of constructions, welding technique, etc.
Accredited testing of materials properties (tensile testing, impact test, bend test, hardness test, macro-sectioning, fracture mechanical test, fracture toughness test (CTOD tests), fatigue test, etc.)