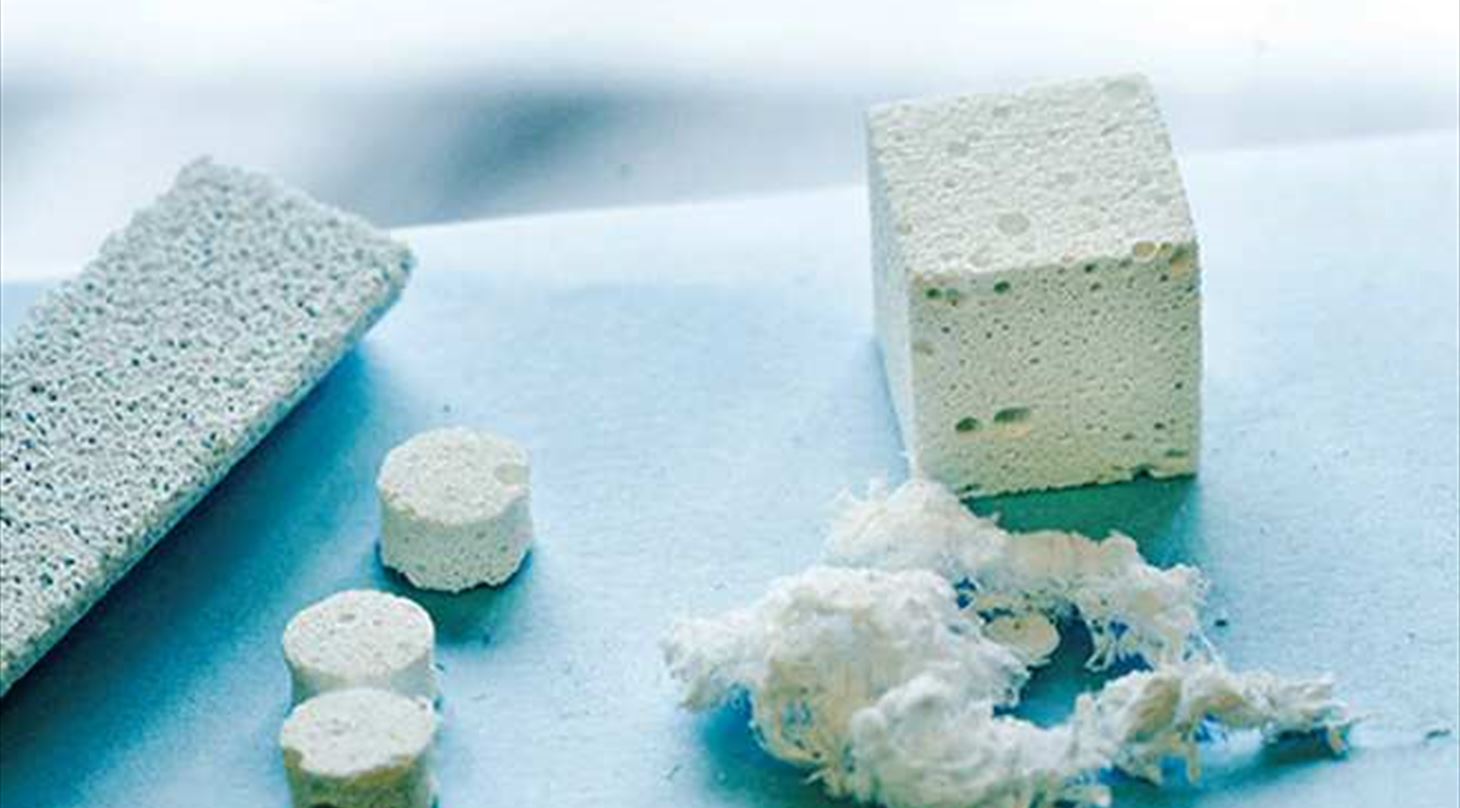 Tissue Engineering and Advanced Therapies
Biomaterials can be used in tissue engineering and regenerative medicine as scaffolds to assist the natural healing processes. Moreover, they can be used to support and ensure efficacy of advanced therapies by functioning as degradable delivery systems or surrogate structures for cell based therapies. These supporting functions can be tailored to provide optimal conditions for the cell in the laboratory, during transport as well as in the patient.
How can the Danish Technological Institute help you?
Polymer based processing techniques of resorbable and non-resorbable biomaterials:

Tailored Compound production: Polymers and composites using synthetic and natural polymers eg. Polylactide/Calcium Phosphate
Extrusion
Injection moulding (ceramic and polymers) to complex shaped geometries eg. screws and beads

Scaffolds production:

Ceramic and polymer based Porous Biodegradable Scaffolds production (eg. calcium phosphate scaffolds and calcium phosphate combined with synthetic and natural resorbable polymers)
Soft and Flexible Fibrous Scaffolds with nano porous surfaces
Development of Tissue specific Hydrogels

Surface modification and anchoring of active biomolecules creating functional biomaterials for optimal biological response
LInks