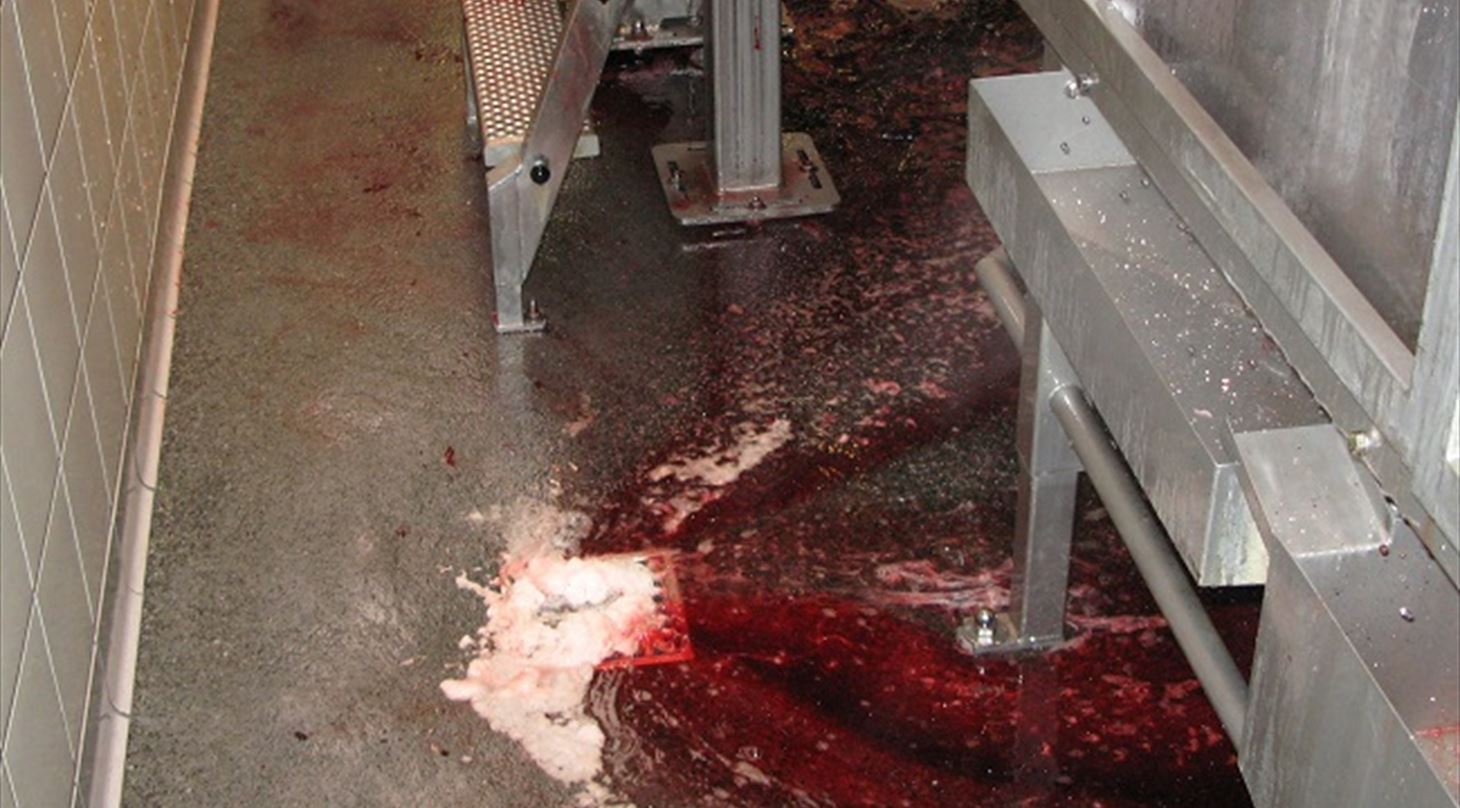 Wastewater treatment at abattoirs
Wastewater from abattoirs, often contain high amounts of organic materials (like fat and protein) and nutrients (N and P). It is often a very expensive challenge to reduce contents of organic material and nutrients in waste water. Generally contents can be reduced dramatically in a cheaper way by focusing on the origin, called Cleaner Technology (CT) solutions. In order to be effective over time, CT-solutions have to be combined with management focus. Alternatively effects will peak at start and after a period effects level out.
Examples of effective CT-solutions are: Collection of blood in the sticking area before cleaning with water. Establishing fat and meat collecting drains in the production areas.
Combined with continuous monitoring of wastewater discharge (eg. m3,COD) and management focus, meat companies often save millions of EURO implementing intelligent solutions.
The DMRI approach can be illustrated as:

At Tulip, Spalding in UK, DMRI carried out a task like this. Afterwards, Site Manager in Westerleigh, Steffen Hille, expressed his satisfaction for the services from DMRI. "Your consulting lead to solution of my challenges at lowest possible investment".