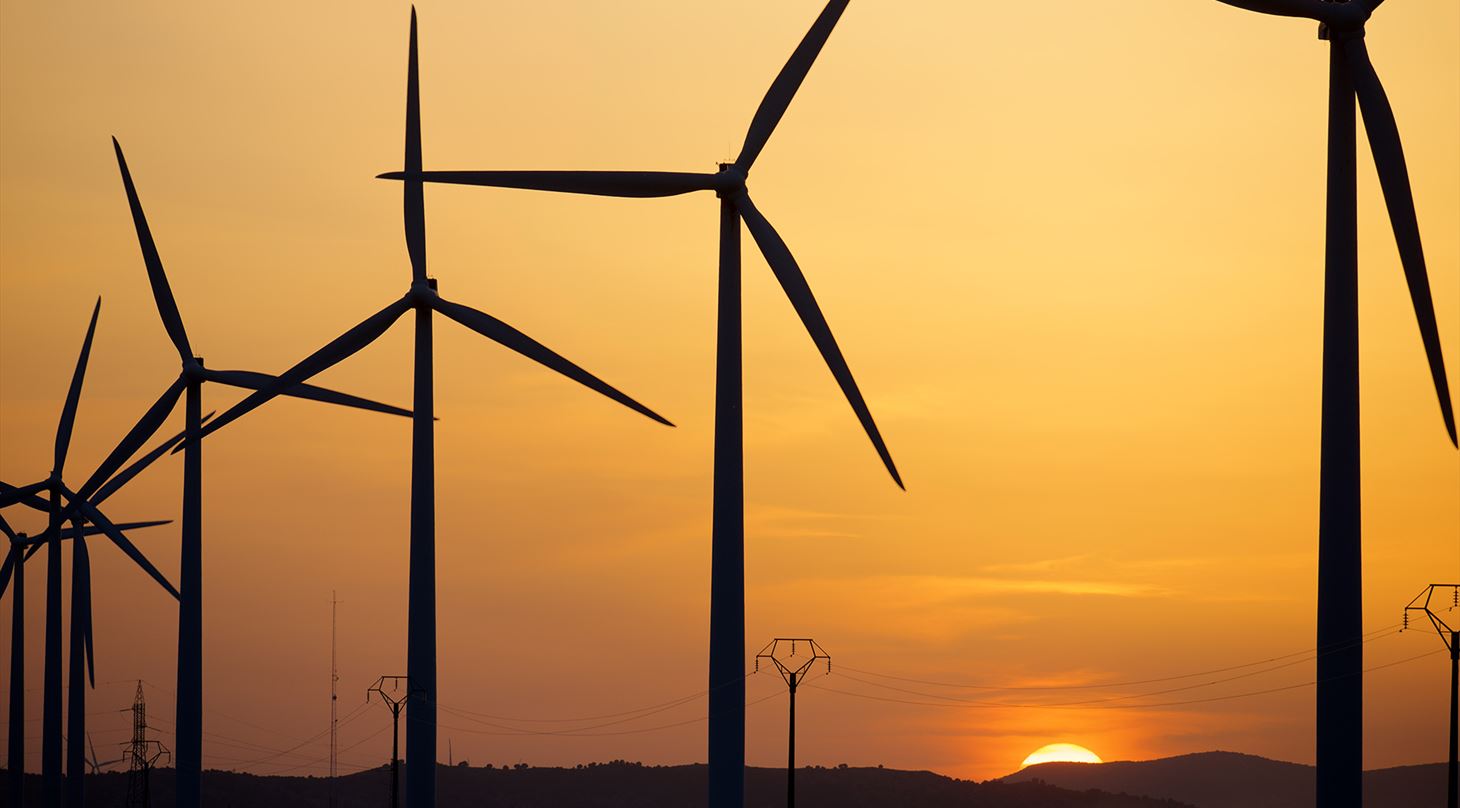 3D printing improves material waste and climate footprint in wind turbines
During a 3D printing design course, KK Wind Solutions had the opportunity to optimize one of their copper components - and the results were positive with an increase in the component's functions and a reduction in material consumption.
As the name suggests, KK Wind Solutions deals with the wind turbine industry, offering automation solutions for modern wind turbines as well as system solutions within green energy sources. Prior to participating in the 3D printing design course DfAM - Design for Additive Manufacturing - which is initiated by the Danish AM Hub, KK Wind Solutions had started to develop new components with less material waste. Therefore, the timing for DfAM was perfect, and KK Wind Solutions agreed without hesitation to participate in the process, where they collaborated with the Danish Technological Institute.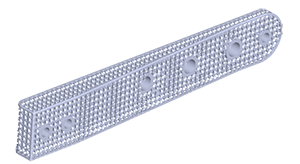 - The aim of the optimization was to use less material and to achieve better cooling – in other words to make better use of the material. If you were to start milling or turning the component, you would have to start with a large lump of copper to be milled, and there would be a lot of waste. So by using 3D printing in the process, we have been given the opportunity to reduce waste, and it has been very beneficial, says Poul Seerup Thing, Lead Engineer at KK Wind Solutions.
The goal has been to reduce material waste
The component that had to be optimized with metal 3D printing was a so-called copper busbar. It can e.g. be located in a wind turbine's converter, which converts wind energy into electricity, and at the same time it can replace a copper rail or a wire.
- We had been in the process of designing some parts in copper, and in the process, we could print the parts one-to-one with reality, which was ideal as we have previously printed prototypes with our plastic filament printer, says Jørgen Dahl Vestergaard, Director Specialist at KK Wind Solutions and adds:
So we were in a situation where we had to decide whether to print the parts in copper or aluminium, which matched well with the fact that we were given the opportunity to join the DfAM process

- Jørgen Dahl Vestergaard, KK Wind Solutions
A chance to make the component more attractive
KK Wind Solutions also highlights how the positive result regarding the reduction of material waste can have a positive effect on the climate footprint in the preparation of the component:
- Copper is an expensive material that has to be dug up from the ground. So instead of leaving a big climate footprint by using copper, we could investigate another material and production method. By doing so, we could make the component more attractive both in terms of cost and use, as well as integrate several functions. This is one of the things we have focused on along the way, and it must be said that 3D printing is quickly becoming more interesting than other production methods, says Jørgen Dahl Vestergaard.
Instead of copper, which otherwise has a good thermal conductivity, the busbar was 3D printed in aluminium, which is cheaper. But by designing it with lattice structures that increase the surface area, the aluminium version is expected to have conductivity on par with copper due to improved cooling.
"It's a new way of designing"
Although KK Wind Solutions had already started with 3D printing in plastic, there were great discoveries and new knowledge to be found by trying out the Danish Technological Institute's metal 3D printers for printing the busbar.
- We have to acknowledge the design freedom of 3D printing and the fact that you can create some geometries that cannot be produced in any other way. It actually provides a completely different solution space, and if you gather several different functions in the same part, you can integrate in an infinite number of ways, while also having, e.g., good service access and cooling. It is a new way of thinking about design, says Jørgen Dahl Vestergaard.
The DfAM course has provided a larger network and concrete design proposals
When asked what benefits there have been from participating in the DfAM course, Jørgen Dahl Vestergaard and Poul Seerup Thing highlight how the course has both given them a larger network and knowledge of the market within 3D printing.
- In addition, we have received a very specific design proposal for a very specific part, which we will test and evaluate in relation to a classic design. If it goes well, we can qualify our thoughts and ideas in relation to material savings and make a component with more functions, says Jørgen Dahl Vestergaard.
Furthermore, Poul Seerup Thing points out how all companies can benefit from the interdisciplinary collaboration in the DfAM process:
It can be an eye-opener for all kinds of companies, regardless of what level you are at. So even if you have no knowledge of 3D printing, it just gives you some new opportunities to see what, e.g., the new plastic 3D printers can do, which I think is definitely worth considering

- Poul Seerup Thing, KK Wind Solutions
Facts about the solution:
Material and technology: Aluminium printed with Laser Powder Bed Fusion
Weight reduction: Part 1 = 96% - Part 2 = 91%
Surface increase: Part 1 =129% - Part 2 = 162%
Price increase: Part 1 = 317% - Part 2 = 497%
Electrical conductivity: Awaiting test
About the DfAM course
During 2022, Danish AM Hub, in collaboration with the partners Danish Technological Institute, PLM Group, Hexagon and Wikifactory, has taken 15 Danish SMEs through a new innovation course with the aim of strengthening the companies to benefit even more from the technological and business potential within 3D printing. The course is called Design for Additive Manufacturing (or DfAM) and focuses on rolling out 3D printing to small and medium-sized companies as well as providing concrete support and help to work with the technology through design. The specific aim of the DfAM course is to re-design the participants' products or components, thus enabling these to be produced e.g. with greater strength, less material waste, new and better functionality, and on-demand.