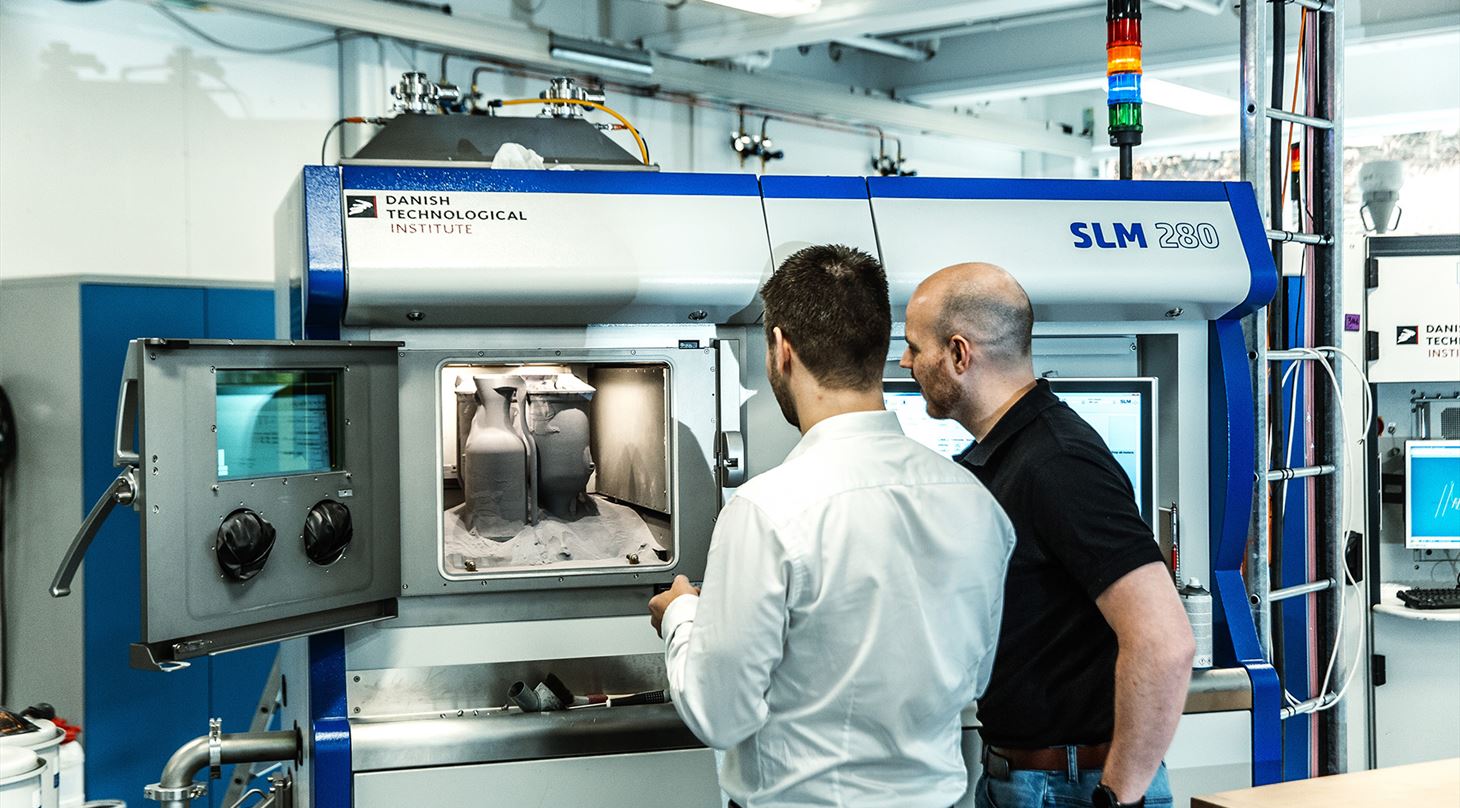 3D printing Projects
Our participation in national and international innovation consortia as well as research and development projects help ensure that we are always at the forefront of the latest developments in 3D printing - also known as Additive Manufacturing.
Read more about our current and previous projects here:
Current Additive Manufacturing projects
AM-LINE 4.0
A Grand Solutions Project with a total budget of DKK 88 million. Innovation Fund Denmark has invested DKK 33 million in the project, and the partners are DTU, the Danish Technological Institute, Danfoss, Grundfos, Adimant, Scada Minds, Niras, Made and TWI.
AMable
With the participation of 21 European technology organizations, this EU project brings together knowledge of the entire production chain for Additive Manufacturing - for the benefit of SMEs.
Easy-E
Based on a number of company cases, this three-year EUDP project will develop more energy-efficient products for Danish industry using thermal topology optimization.
Eur3ka
Eur3ka is short for EUropean Vital Medical Supplies and Equipment Resilient and Reliable Repurposing Manufacturing as a Service NetworK for fast PAndemic Reaction and will be repurposing the manufacturing for vital medical supplies and equipment.
VARETIT
A two-year project funded by the Eureka network. The project objective is to develop recycling solutions that will enable an increased use of titanium in different industrial technologies, such as 3D printing traditional metal Industry.
Finished Additive Manufacturing projects
MAKE-IT
The project examines what generates growth in the Maker Movement environment, how the environment is organized, and how the movement contributes to society.
CompoLight
Development of processes and methods for achieving improved design, production and quality of three types of lightweight metal components.
MetAMMI
This project focuses on creating a safe and cost-effective basis for using AM products in the medical sector. In addition, the project is working to create standardization in the field of measuring AM items.
E–PERSONAL
The aim of the project is to develop 3D planning software in the field of surgery, and to develop implants that can correct bone defects.