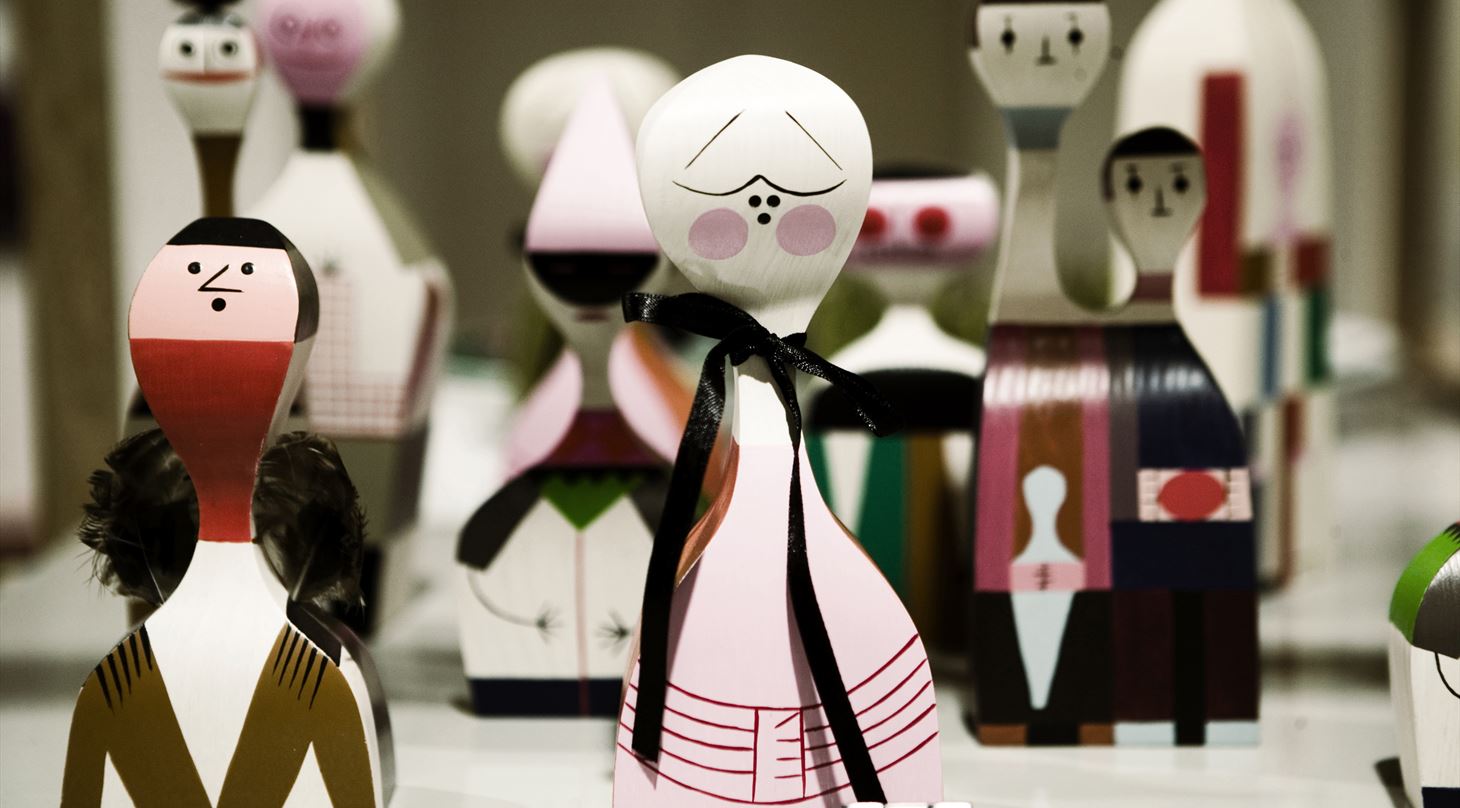 Active User Typology©
Based on quantitative and qualitative studies of particularly innovative persons, the Active User© methodology is able to identify and categorize traits in a person which offer direction as to which part of an innovation process that particular person may best and most effectively be motivated to contribute to.
The four types are; lead users, passionate professionals, ideators and commenters. Each of the four types are paired with specific innovation phases, and suggestions on how to best involve the particular type of user. As an example, the lead user is characterized by having ideas that are 5-10 years ahead of the market, making this an interesting participant for the long-term strategic innovation processes. Although the lead users have gained much attention in the latter years, they represent less than one percent of a population, making it quite difficult to structure an entire innovation process around.
Looking at which phases the lead user should be involved in, we see that this type of participant works best in the early phases. Furthermore, our studies show that the lead users typically prefer to work alone. All of this information, which needs to be taken into, account when designing the innovation processes involving lead users.
Similarly, for each of the four user types distinct characteristics become evident when deploying the active user methodology. The figure below shows which type to involve at what stage.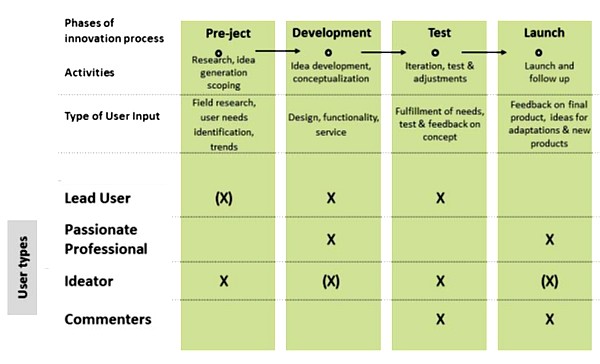 Applied as an analytics tool, the Active User© method:
Helps select relevant participants for any given innovation process
Uncovers motivation for participation in different stages of an innovation process
Establishes to which degree user involvement may be expected.