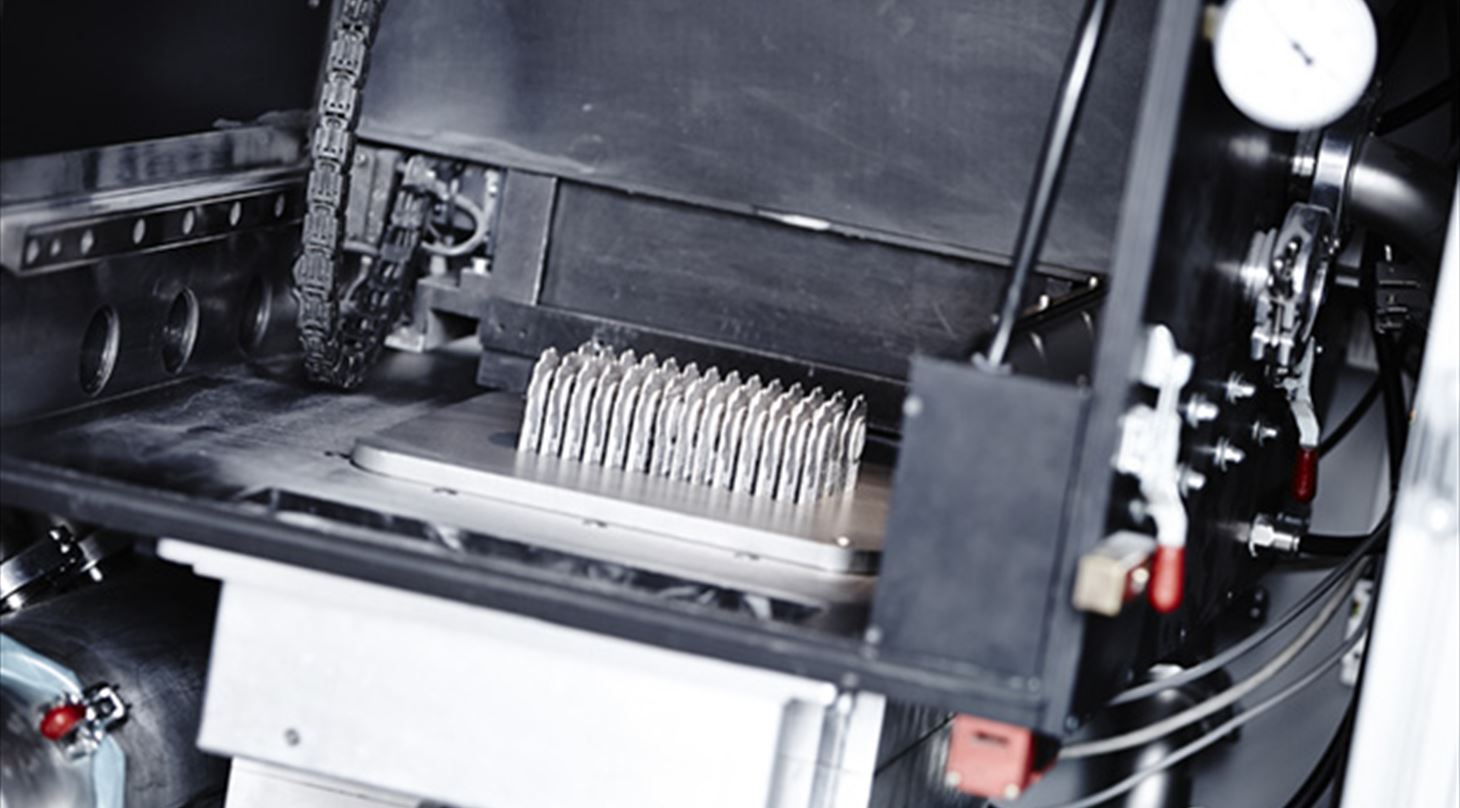 Additive Manufacturing – AM production
Changing parts of your company's production chain with 3D-printed components can be an easier and more cost-effective solution than traditional production methods, as you can go directly from 3D drawing to production. The technology behind 3D printing – known as Additive Manufacturing - also allows you to build items with intricate internal structures that cannot be fabricated using conventional manufacturing technologies. Consequently, you can add completely new features and benefits to your company's products and processes.
We have 30 years of experience with industrial production using Additive Manufacturing. We deliver ready-made 3D-printed solutions with full quality assurance for several companies within a wide variety of industries - always focusing on the company's use of the product, so that the items we produce adhere to the conditions to which they are exposed. We also offer post-processing and quality assurance so that the items can be used immediately.
Do you want to know more?
If you are interested in learning more about our AM production, you are always welcome to write or call us.