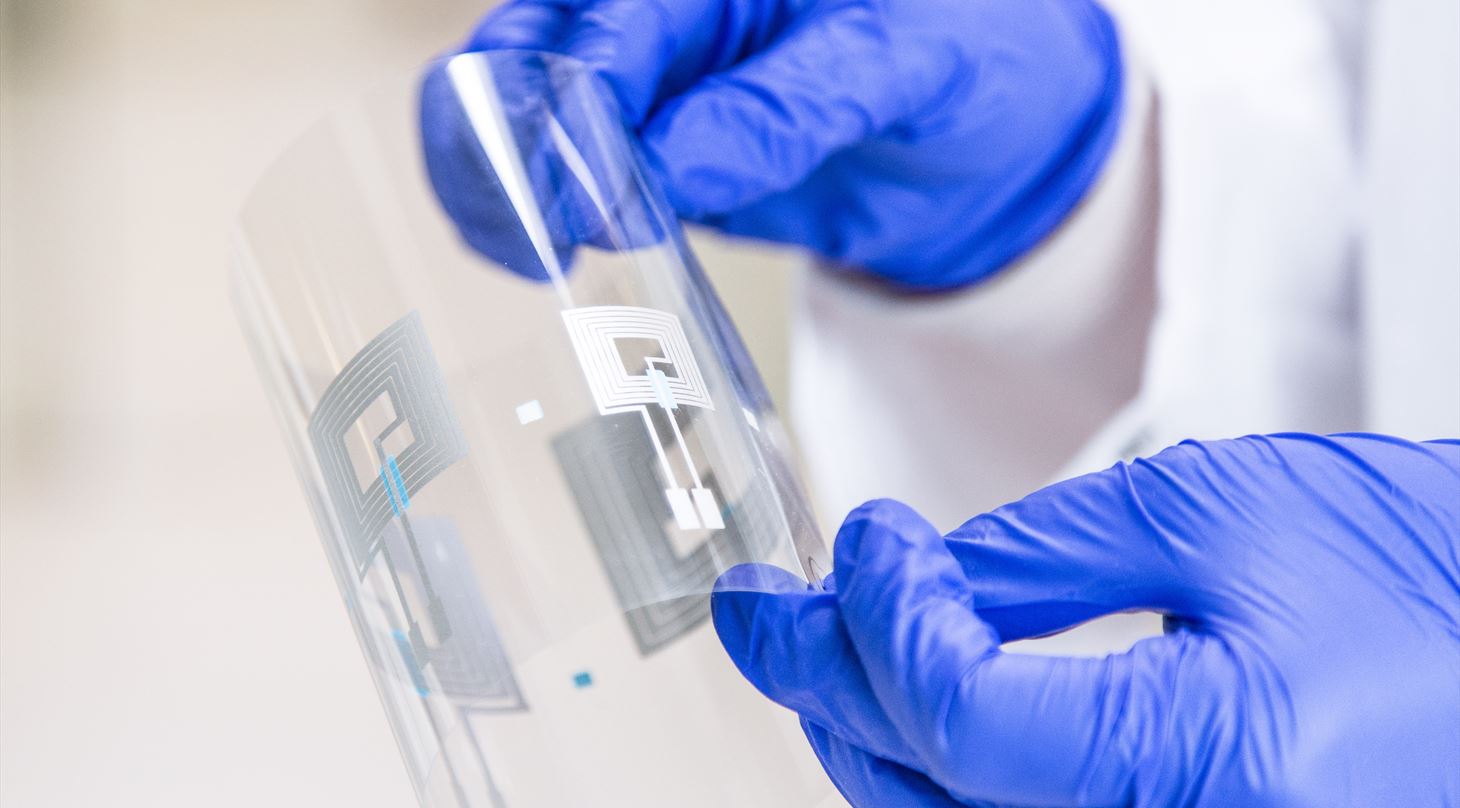 Advanced digital printing of electronics
Printed electronics is a rapidly growing technology
Printed electronics combines existing print technologies with novel conductive, dielectric and sensing materials. This combination can create electronic components with unique characteristics such as making them light weight, ultra-thin, flexible and even stretchable. As a result, printed electronics is facilitating integration of electronics into a range of new and existing applications, such as construction, smart packaging, smart textiles, eHealth and automotive parts, just to name a few.
DTI in collaboration with FORCE Technology, has published a white paper, looking in detail at printed electronics and its major application areas. Please download our whitepaper here.
Danish Technological Institute brings innovation through the entire value chain
At Danish Technological Institute, we are working on the frontier of technologies for the printed electronics industry. In particular, we offer services within four main areas, as listed below:
Rapid development and pilot production of nanomaterials
Rapid development and pilot production of nano enabled inks and other formulations
Prototyping and pilot production of printed components
Testing and validation of printed materials and components
For more information about our service offerings within these activities, please click on the corresponding links.

Contact us for more information
If you would like to know more about printed electronics or have an idea for how printed electronics can add value to your products or ideas, please contact Zachary J. Davis at +45 7220 2507 or e-mail: zjd@teknologisk.dk.
We can also assist with procurement of project funding through Innovation Fund Denmark, Horizon Europe and other funding sources