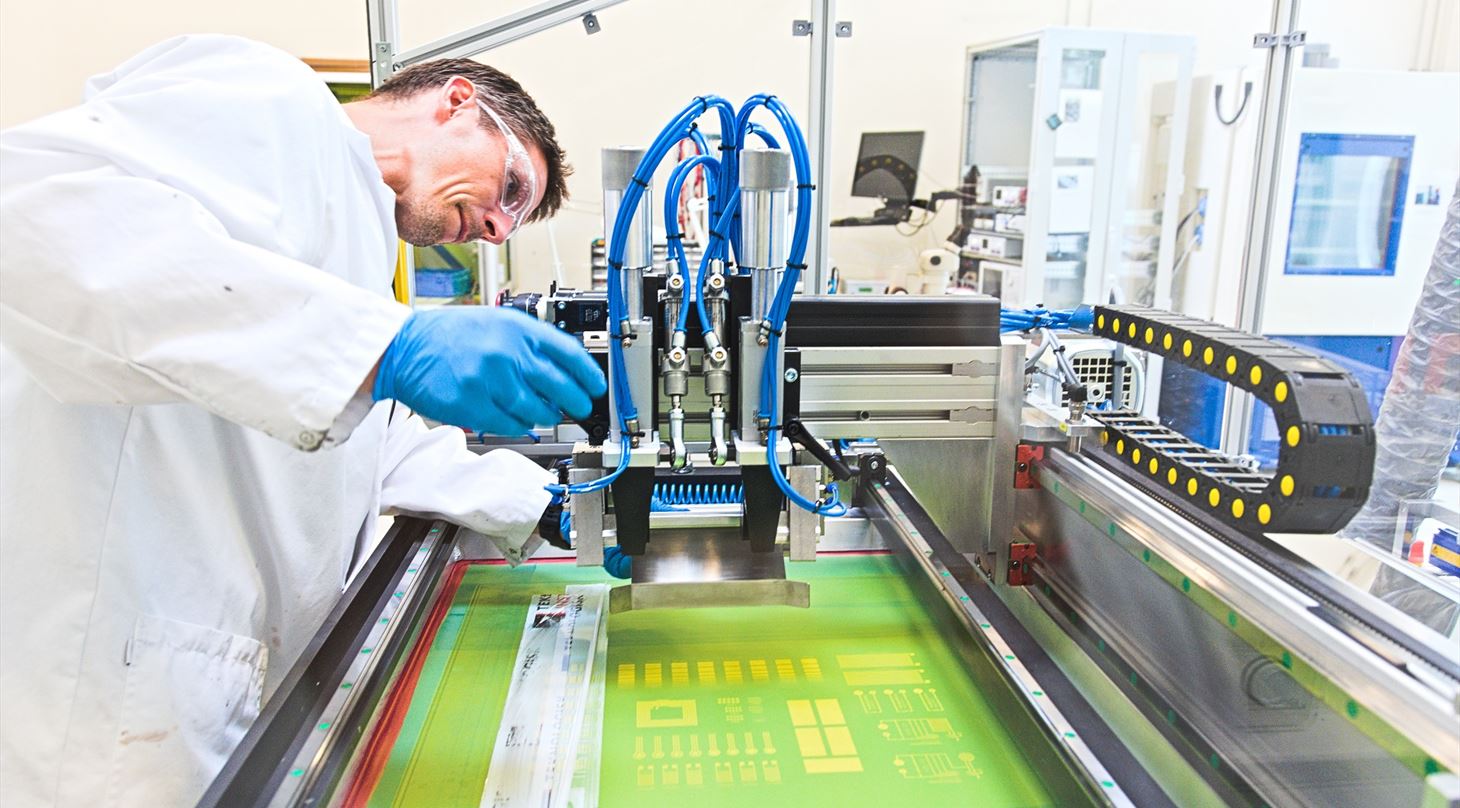 Advanced Digital Printing of Electronics - Advanced Infrastructure
Have you considered integrating an ultra-thin humidity sensor into your product? Do you need a flexible thermocouple? At Danish Technological Institute (DTI), we can help you design, print and surface mount electrical circuits and sensors directly onto flexible and ultra-thin substrates. In the printed electronics group, we have the infrastructure and technical expertise to cover the entire value chain from nanomaterials to printers to electronic testing.
We take you through the entire process!

Nanomaterials Development and Production
For different applications, new nanomaterials may need to be developed for sustainability or transparency. We can also scale-up processes after development.
Ink Formulation
Inks need to be made to print conductive materials and functional components. Each ink needs to be formulated for each material on which we print.
Printing
We have the infrastructure to ink jet print and screen print circuits and then place components onto them. More information on our equipment is below.
Semiautomatic screen print system
Screen printer with inline tunnel convection and IR oven
Print area max: 500 mm x 350 mm
Up to 2 prints per minute
Alignment tools allow for great multilayer printing
Ideal for pilot productions and medium to large batch prototypes.
F-series advanced deposition tool
Konica Minolta KM1024i industrial ink-jet print head
2 x Dimatix DMC 16 nozzle, 1pL or 10pL ink jet- print head
Optomec Aerosol Jet digital printing system
Adphos NIR & LED UV curing
4pp & microscope quality control
Fristch LM901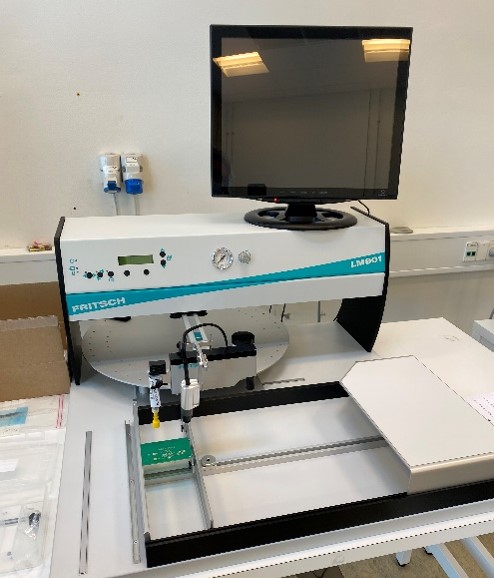 Manual dispensing and pick & place tool
Camera visual based system
Down to 0201 components
Mounting of packages and bare dies
Component mounting
Adheasive testing
Novacentrix Pulse Forge sintering system
Xenon flashlamp 75x300 mm
Voltage < 950 V
Discharge time > 100µs
Power < 7 kW/cm2
Energy density < 11 J/cm2
Electrical Design
With our team of experts, we can make sure that your electrical design is elegant and robust.
Characterization
We have capabilities for electrical testing in our group and characterization in our center.
Materials for Purchase
These materials are available for purchase. Please click on the datasheet for more information

Ag nanowires:
Ag nanoparticles:
Cu nanoparticles:
Ni nanoparticles:
BaTiO3 nanoparticles: