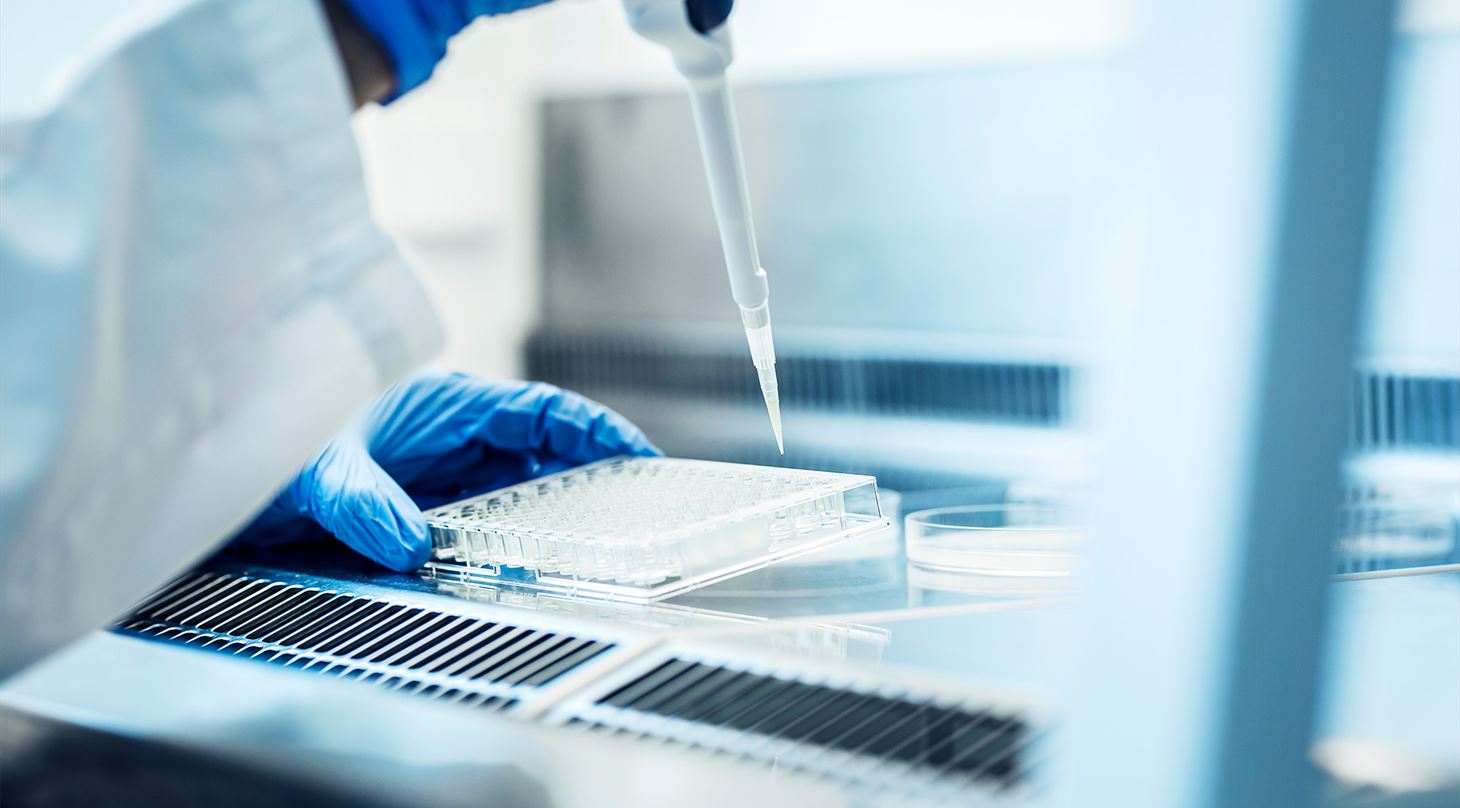 BioSolutions
BioSolutions: unlocking the power of nature for a more sustainable future
BioSolutions is the application of biological materials and processes to support the development of new products and processes.
At DTI, we apply this method because it offers unique opportunities for your company for innovation that supports green transition and development of environment-friendly products. It's simply greener, cleaner and better.
Our BioSolutions include the use of enzymes, proteins, biobased materials, biological plant protection, biofertilizers, microbes, bacteria, and fermentation technology – all powerful tools developed by nature through millions of years of evolution.
Therefore, the possibilities of BioSolutions are endless. It's up to us to imagine and unlock them.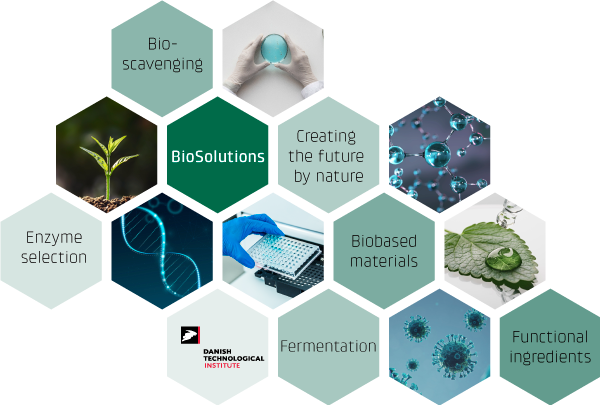 Unfolding your potential in close collaboration
We are with you all along the way. Collaborating with our expert team, your company will benefit from our support throughout the entire BioSolution development process.
We can assist with ideation, technology screening, and market evaluation, providing access to a wealth of knowledge and expertise.
We also offer support for research and development, working closely with your team to build in-house expertise and to ensure that your company becomes a leading expert in your chosen BioSolution.
Additionally, our advanced pilot facility is available to support the scaling of your solution from lab to pilot production.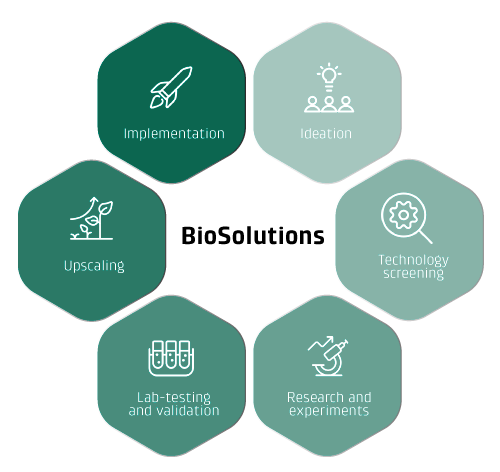 BioSolutions at work
Our experience with BioSolutions spans many different industries and applications. Some examples:
Bio-scavenging
Bio-scavenging can be an effective way to extract high-value components e.g. rare earth metals or antimicrobials from dilute sources. At DTI, we use innovative tools, for instance phage display, to support and develop our bio-scavenging capacity.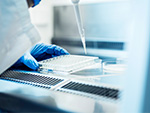 Enzyme discovery and application
We have several projects were we support the implementation of enzymes for developing new products or increasing the yield of a current product.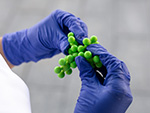 Biobased polymers
We support the development of non-petrol based polymers, such as biobased plastics or biobased coatings, in project were we either obtain the polymer by fermentation of extraction from biological side streams.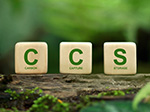 Biobased carbon capture
Nature has provided us with multiple tools to catch and store CO2. We invest our resources in developing applications for these tools.
Biobased concrete
We support the development of greener concrete by utilizing enzymes to either replace classical concrete or use concrete as a CO2 capture and storage method.
Meet your team
By nature, biobased solutions are complex and you never know which expert is needed. At DTI, the right expert is never more than a phone call away. Our core team covers biotechnology and biosolutions, including microbiology, molecular biology, and biochemistry. They will be your primary contact point and they will ensure that you get support from the right specialist.
Our experts can provide you with advanced knowledge and access to our laboratory facilities to help you better understand the potential of your product and processes. This will give you a competitive advantage, increase your yield, and lower your costs.
Contact one of our core team members today to learn more about how we can help you. We believe that true value is only created when we work together to address your unique challenges and expectations.

Jan Lorenzen
Team Manager, PHD
Phone: +4572201836
Mail: jnl@dti.dk


Camilla Jessen
Consultant
Phone: +4572202204
Mail: cajn@dti.dk


Kasper Runager
Product Manager
Phone: +4572203508
Mail: ksr@dti.dk

Majbritt Hauge Kyneb
Product Manager
Phone: +4572202086
Mail: mhk@dti.dk


Laura Ladrón
de Guevara Jeppesen
Lab Technician
Phone: +4572202894
Mail: llgj@dti.dk