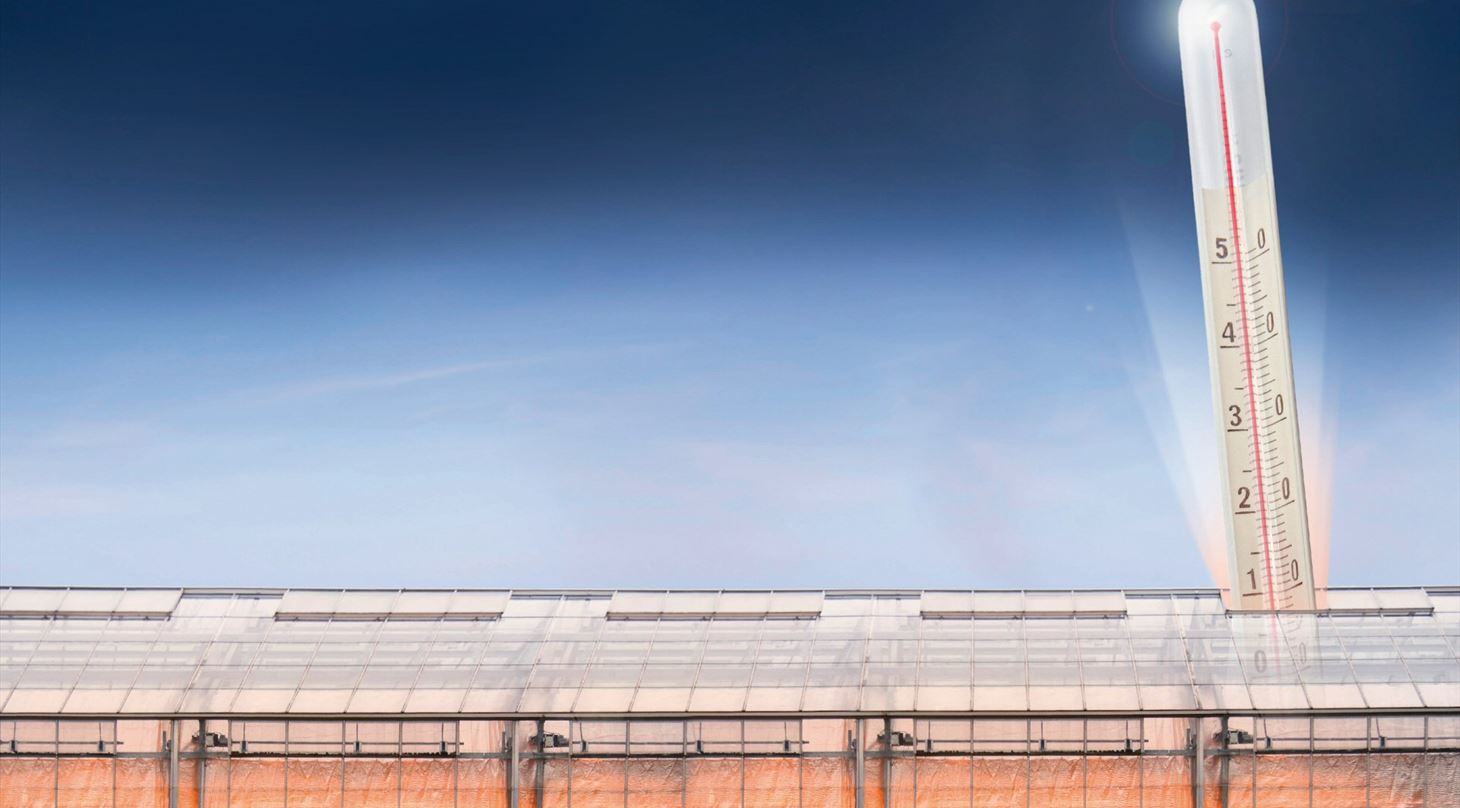 Climate Check
Save energy and money by putting your nursery climate control under the magnifying glass!
It can be very difficult to have the complete overview of a climate control system in a nursery with many departments. For each department there are a number of set points in the climate computer, which need to be programmed in order to obtain optimal cultivation conditions with as little energy consumption as possible. This requires continuous observation, which is time consuming.
DTI offers greenhouse nurseries a "Climate Check", where the nursery's climate control system comes under scrutiny. The nursery's energy consumption is analysed with help of a modelling program. The collected climate control data from the climate computer and physical conditions for the nursery as well as the actual energy consumption is used to create the basis calculation. Together with the nursery a number of energy-saving initiatives are proposed e.g. temperature, humidity, light or curtain-control, and tested in the model in order to simulate the effect on the energy consumption and consequences for the climate.
The Climate Check results in a report which contains amongst other things, the description of the method of analysis employed, recommended changes and an overview of the energy-savings obtainable if the recommendations are implemented.
How can Danish Technological Institute help you?
Depending on which energy-saving initiatives are chosen, a Climate Check can give you answers concerning the following:
How much can be saved by converting to a more dynamic climate control?
What consequence does the set point for the curtains have on energy consumption and the amount of light?
What does the nighttime temperature mean?
Does it matter if the curtains stay closed on a dark winter's day?
When does the nursery use most energy?
Is the artificial lighting optimal?