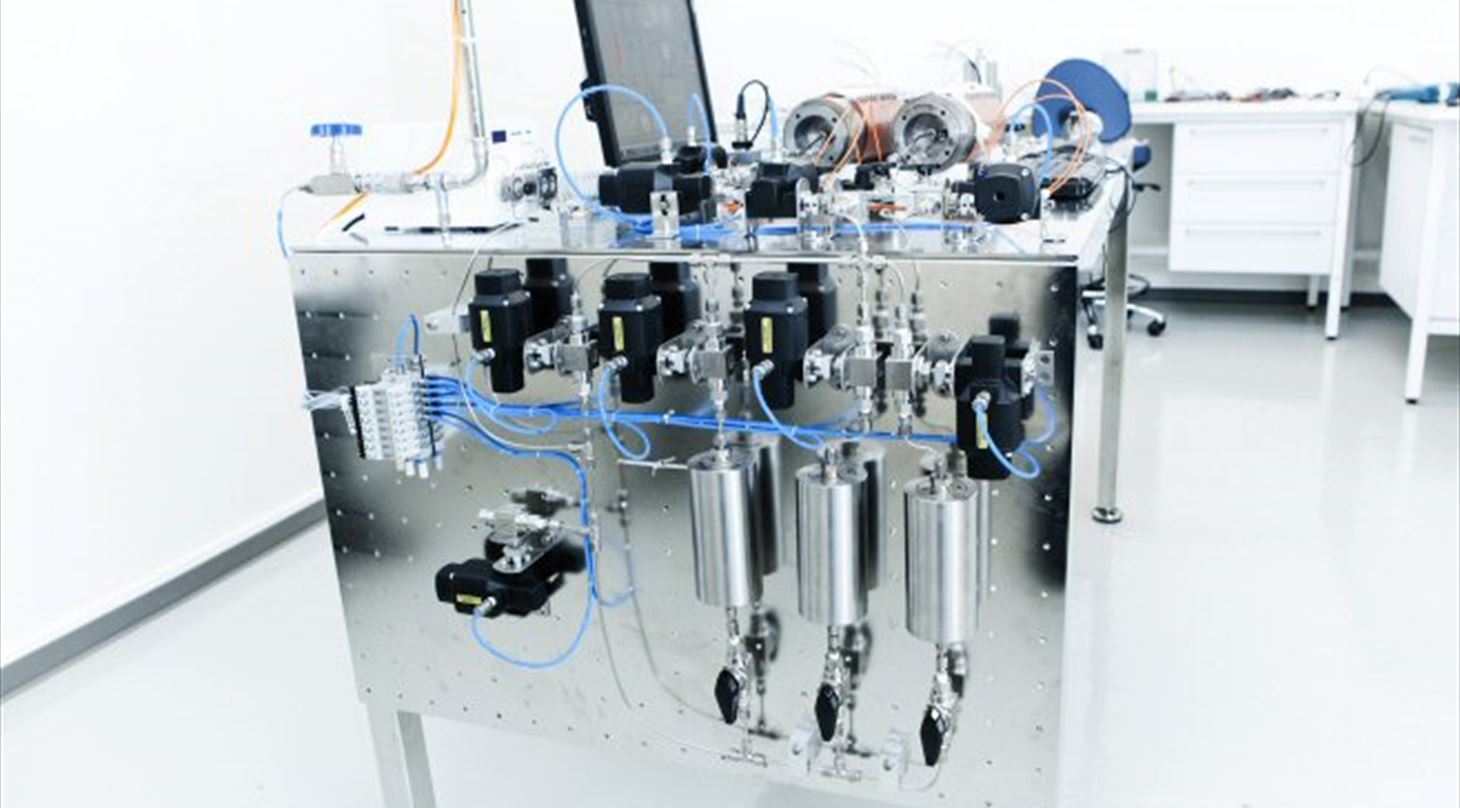 Coreflood
The use of coreflood experiments allow our clients to determine the optimum development options for an oil reservoir and helps to evaluate the effect of injecting fluids specifically designed to enhance oil recovery. In a coreflood experiment a fluid or combination of fluids and gas is injected into a sample of core rock. The core material often comes from an oil reservoir, but outcrop rock can be used as well.
The fluid in place at the start of the test is typically brine, oil or a combination hereof. Injected fluids may include simulated injection water, polymer solutions, acids, foam or other chemicals. At our laboratories, the tests can be performed at ambient conditions or high temperatures and pressure to simulate specific reservoirs.
How can Danish Technological Institute help you?
Test of EOR techniques under reservoir conditions
Evaluate the effect of injecting conformance controlling agents
Measure core porosity, permeability and wettability
CT scanning of cores for evaluation purposes
Simulation of fractures and test of plugging agents