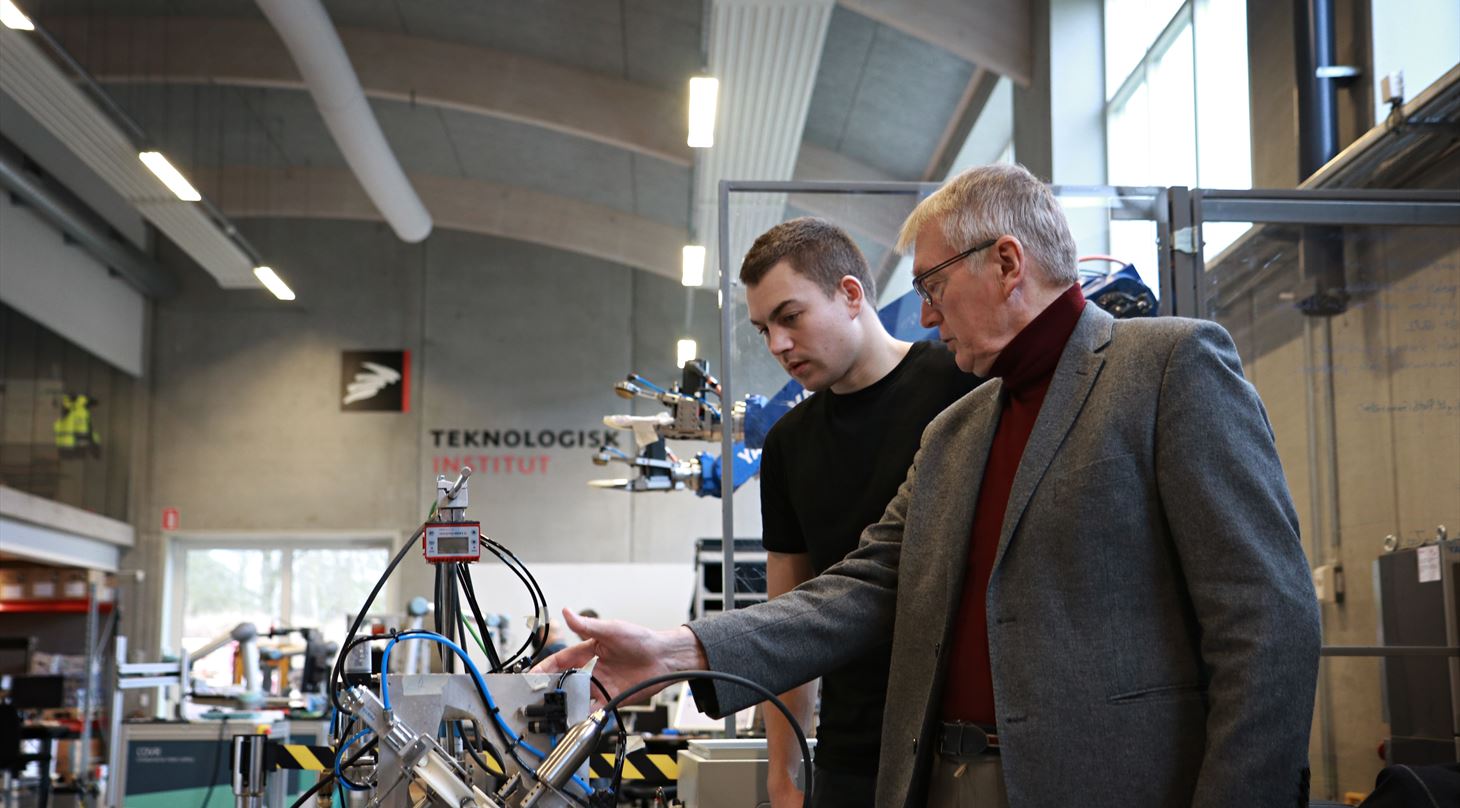 Danish robot start-up wants to revolutionize the European production of sausages
Proxima Centauri has just moved into the Odense Robotics StartUp Hub at the Danish Technological Institute (DTI). CEO Jan Pedersen describes in an interview with Odense Robotics how the company's unique technology can reduce costs and improve products in the sausage industry. Also, he reveals what they hope to achieve while in the Hub.
Can you describe your technology and why it's unique?
All sausage factories use intestines, known as 'natural casings'. It's important that casing diameter is correct, as sausage production depends on casings having the expected diameter.
Today, casings from around 200 million pigs from Europe are cleaned, salted, packaged and sent to China to be sorted – where this is done 100% manually. Around 7,000 people in China measure and sort casings from Europe.
I have discovered a way of automating the process. By mechanically filling casings with water, it is possible to measure the diameter. In addition, I have also developed a method that enables a robot to pick up the casings.
The technology we are developing is unique and there is no equivalent on the market today, so I've applied for a patent. We know many companies around the world have tried to build something similar without success.
Why did you apply to join the Hub and what do you hope to achieve during your stay?
I applied to the Hub for several reasons. First and foremost, I want to gain support from the Hub's technical experts, so that we can establish which robot is best suited for these tasks and whether it needs to be specially tailored.
I also hope to access advice on various options for financial support. And not least, enjoy an inspiring work environment alongside other robotic startups.
We hope to have a fully-functional prototype after the summer holidays, ready to be tested in European sorting factories.
What's your greatest challenges and opportunities?
One of the great challenges will be to get many different technologies to interact. We use robots, a camera, censors, sensitive water equipment, compressed air and laser cuts – all controlled by a PLC.
Because we make robot-based equipment for the food industry, everything is to be made in stainless steel. This presents great challenges for our suppliers and long delivery times.
There are many opportunities. Our new solution saves our customers 65-70% of current costs, while improving the final product.
Our robotic sorting / measuring machine will be able to reduce rising costs for transporting containers to and from China, as well as reducing the increasing wage costs in China. It will help keep jobs associated with casing sorting in Denmark and remove the overseas transport time to and from China by around six months. "Fresh" casings delivered back to European sausage factories are at least half a year old.
And if we look at the potential positive environmental impact, it will reduce emissions of greenhouse gases related to transportation.
How did your company start and who is part of the team today?
I have worked all my life with by-products from slaughterhouses. I had my own company with approximately 250 employees. I sent natural casings to China for sorting, and know everyone in the business.
When I retired in 2016, I got the idea to build this machine. With the help of the rest of the Proxima Centauri team – two robot engineers and two electronics engineers – and grants from the Innovation Foundation as well as expertise from the StartUp Hub, I hope finish our first prototype soon.