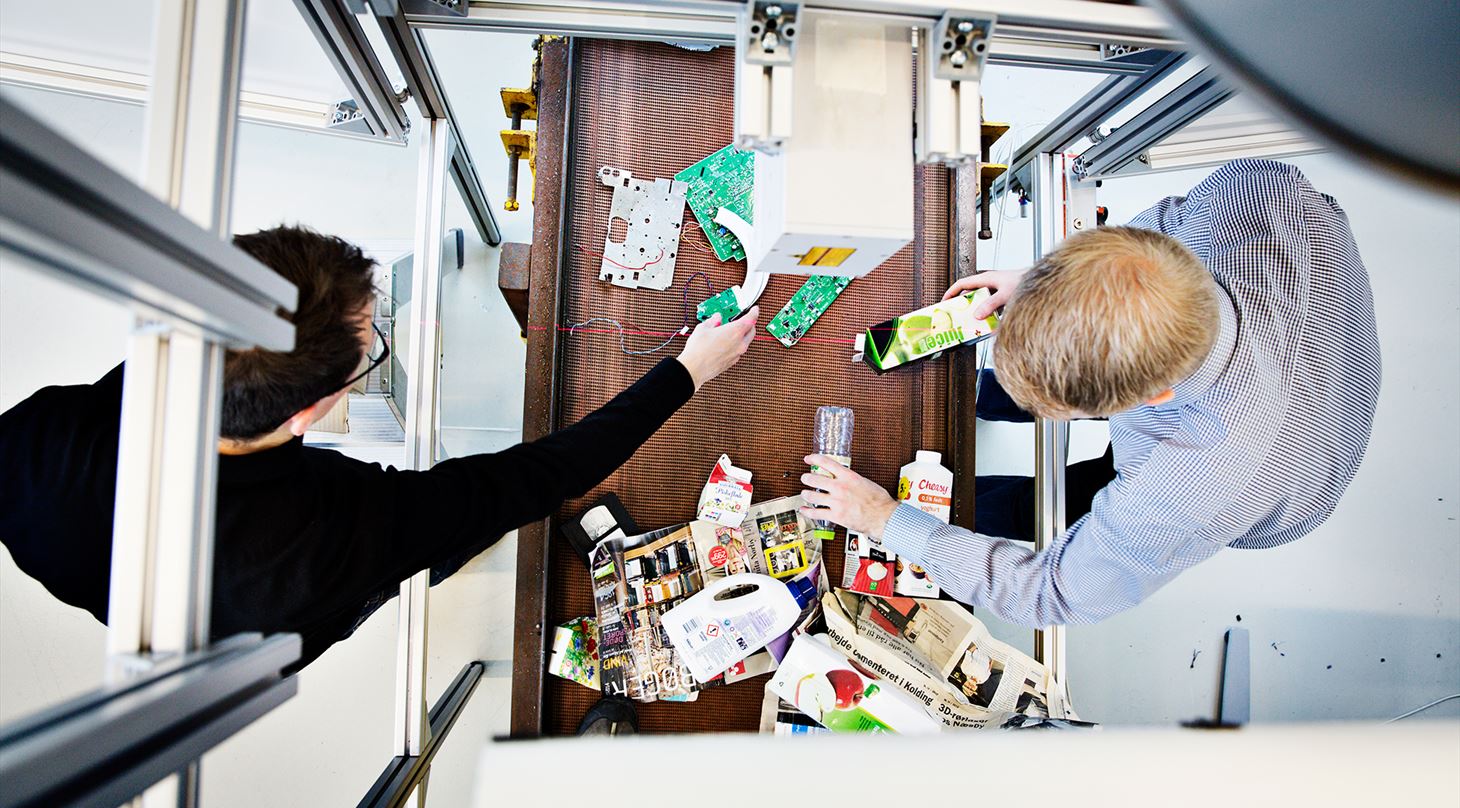 DTI's Wisest Robot Can See Colours That People Cannot
The smartest robot at DTI just now is called the DTI Vision Box. It is designed to recognize and classify different objects by combining high-tech cameras with artificial intelligence based on deep learning.

- We can demonstrate a flexible solution that, with the help of vision technology, can see a broad spectrum of colours much more accurately than a human eye. One version is tailor-made and developed to recognize electronic waste, which typically contains valuable metals. We are currently testing robotic grippers that enable the robot to quickly and safely handle the items of electronic waste that the artificial intelligence identifies. Right now, the grippers can successfully grasp the different sizes and types of electronics waste we have tested. The next step is to test the grippers on a live robot system and enable determination of item mass so that the robot can feel what it has, says robot and vision expert Michael Nielsen from DTI's Center for Robotics. "

DTI Vision Box 2.0 was demonstrated at the hi17 fair in Herning, where visitors could experience the robot in action. Before the show the robot was intensively trained so it could, for example, learn how mobile phones look when hidden amongst a lot of other waste.

-We have succeeded in integrating deep learning software from Refind Technologies within the framework of DTI Vision Box 2.0, so it runs smoothly in live situations. This means that it is now possible for the robot to detect objects even though they overlap, explains Rasmus Johansson from project partner Refind Technologies.

The robot system has been developed through the EU-supported ECHORD++ project "AAWSBE1 - Adaptive Automated WEEE Sorting 1: Battery Extraction", which aims to create a system that automatically sorts battery-containing items from electronic waste.

The project is a collaboration between DTI, Refind Technologies and Stena Recycling.