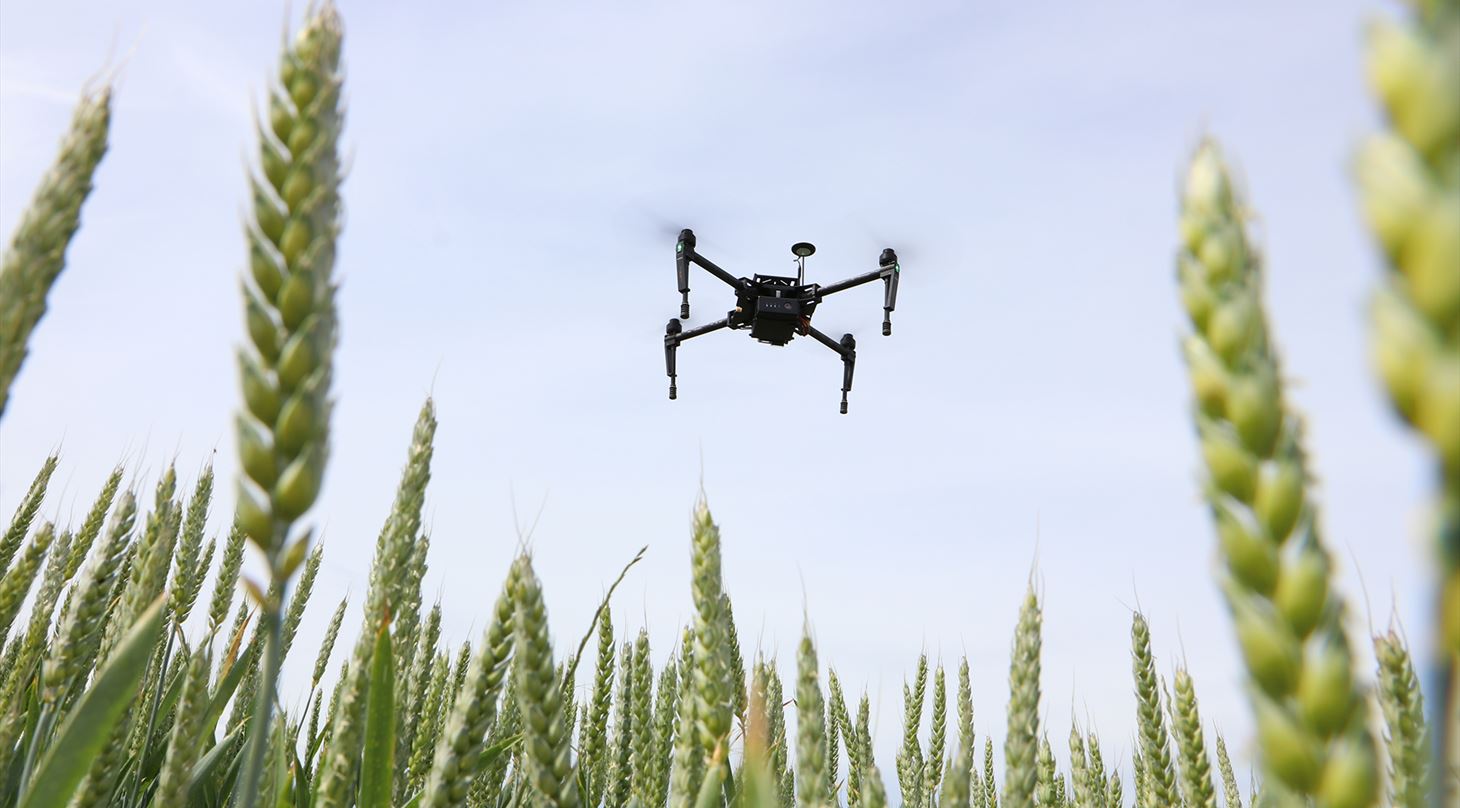 European network for effective uptake of robotics in agriculture and food production
agROBOfood is a new EU project that will help the agriculture and food industry to develop and implement robotic automation and digital solutions.

Many end users in the agriculture and food industries are not aware of the opportunities that robotics can provide. The EU project agROBOfood, which runs over the next four years, will raise awareness of these opportunities.

The Danish Technological Institute (DTI) is one of the core partners in the project and will coordinate agROBOfood initiatives across the Nordic countries and the Baltic States.

- Digitization and robotic solutions will help promote competitiveness and climate-neutral food production in the future. Robot technology is well advanced in some areas, but with this project we will map the possibilities and spread this knowledge more broadly", says Rune Hahn Kristensen, senior consultant at DTI who is managing DTI's part of the project. "We hope that with agROBOfood we can create a strong network that ensures that a large part of technology development will happen in Europe and in Denmark, he adds.
Innovation experiments are the heart of agROBOfood
The project is shaped by innovation experiments organized by European "Digital Innovation Hubs". A "Digital Innovation Hub" is a one-stop shop that helps businesses become more competitive through digital technologies.

Initial experiments conducted across Europe -- including monitoring of fields with sensors and drones, experiments with mobile field robots, harvest robots for greenhouses and robots for the logistics chain -- will demonstrate the potential for technological innovations in agriculture and food. Over the next four years, between 20-30 experiments will be conducted to help mature the latest technologies from research to practical application.

One of the first experiments is coordinated by DTI in collaboration with Technicon and will look at the handling of products within food processing.

- Building a bridge to carry technologies from universities to industry requires the will, professional knowledge and strong collaborative skills. Denmark is at the forefront in food production and in robotics, and Technicon looks forward to a development process that creates new solutions and market opportunities in areas that expand Denmark's favorable international position, says Casper Hansen, CEO of Technicon.

- When we collaborate with several partners in an ambitious project like agROBOfood, all parties actively contribute with world-class know-how, he elaborates.

- End users provide the project with data and facilities that technology suppliers, in collaboration with research institutes and universities, use to develop and demonstrate new and useful technologies", says Rune Hahn Kristensen. "In exchange, end users are given the opportunity to influence the development direction and product and data standards, creating competitive advantages for them when the technology is implemented, he says.

agROBOfood provides financial support through open calls for this development work. The first call opens in spring 2020.