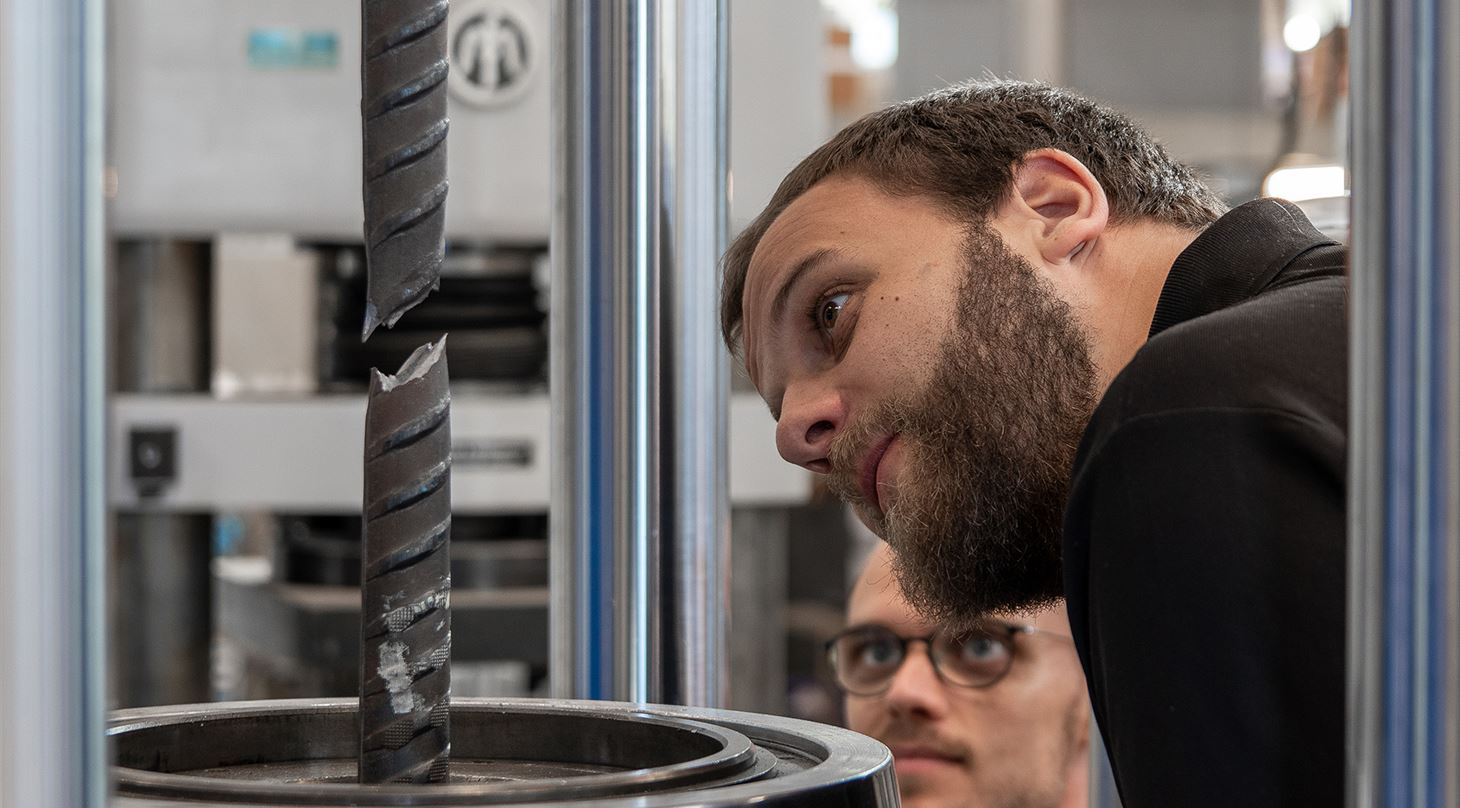 Fatigue testing
As a manufacturer of steel structures and components, it is important to consider how your material performs in terms of fatigue.
Many accidents and construction defects occur due to fluctuating loads over a long period of time. This can be relevant both in relation to the material itself - but especially in connection with welded and bolted joints.
The design of steel components also has a lot to say about resistance to fatigue fractures - sharp corners, artifacts from machining, and stress concentrations in the components all contribute to increasing the risk of fatigue fractures during the life of the component.
​​ See what types of test we offer
At the Danish Technological Institute, we have many years of experience in preparing SN curves for a wide range of materials - and in performing fatigue tests on bolts and welded joints. Do you need to know or document your product's resistance to fatigue failure? Then you are very welcome to contact our experienced consultants.
How can the Danish Technological Institute help you?
Fatigue testing of components and materials with loads up to 500 kN.
Adaptation of customer-specific test setups to uncover fatigue problems
Advice and sparring aimed at assessing the service life of metal components in relation to fatigue.