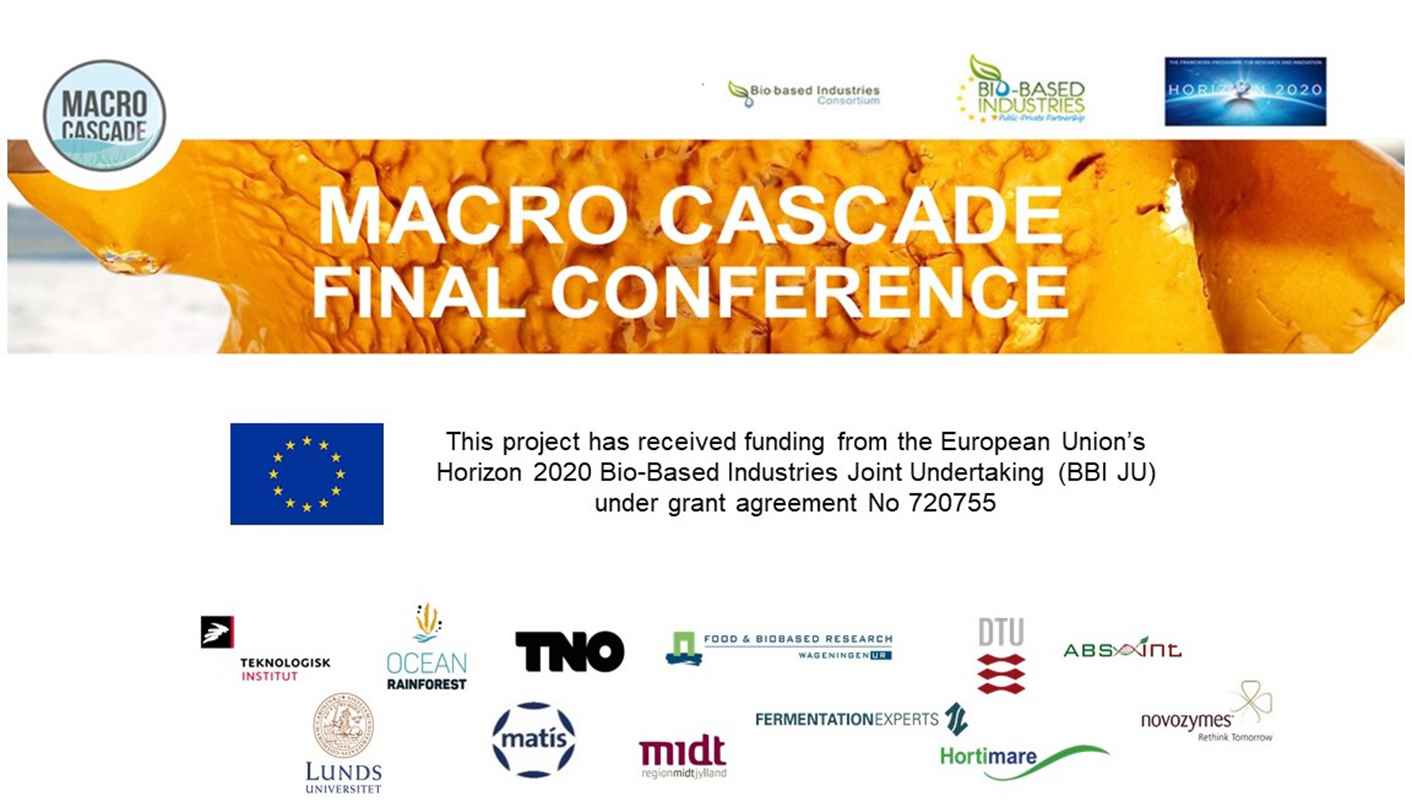 Final Macro Cascade Conference
Macro Cascade Final Conference is a free, online one-day event organized by EU BBI funded project Macro Cascade (Grant Agreement No.720755). Macro Cascade has proven the concept cascading seaweed biorefinery: developing a production platform that covers the whole technological chain for processing sustainable cultivated macro-algal biomass into highly processed value-added products.
Outstanding results of the project will be presented by the industry and research partners from most of EU, including selective breeding and cultivation, cascading extraction, microbial and enzymatic refining, clinical trials, and techno-economic analyses.
Program
Time and Place
Time: 24th March 2021, 10 am - 3 pm (CET)
Platform: Microsoft Teams (open from 9:30 am)
This webinar will be recorded. You can turn off your camera if you do not want to be recorded.
In case you have any questions about the project, please contact:
Anne-Belinda Bjerre
Macro Cascade Coordinator, Prof.
Danish Technological Institute
+45 7220 2912
anbj@teknologisk.dk
Other questions regarding the conference, please contact:
Xiaoru Hou
Project Manager
Danish Technological Institute
+45 7220 2393
xih@teknologisk.dk
Urd Grandorf Bak
Research Manager
Ocean Rainforest
+45 3026 4595
urd@oceanrainforest.com
Do you have any questions please contact
Anne-Belinda Bjerre
Forretningsleder