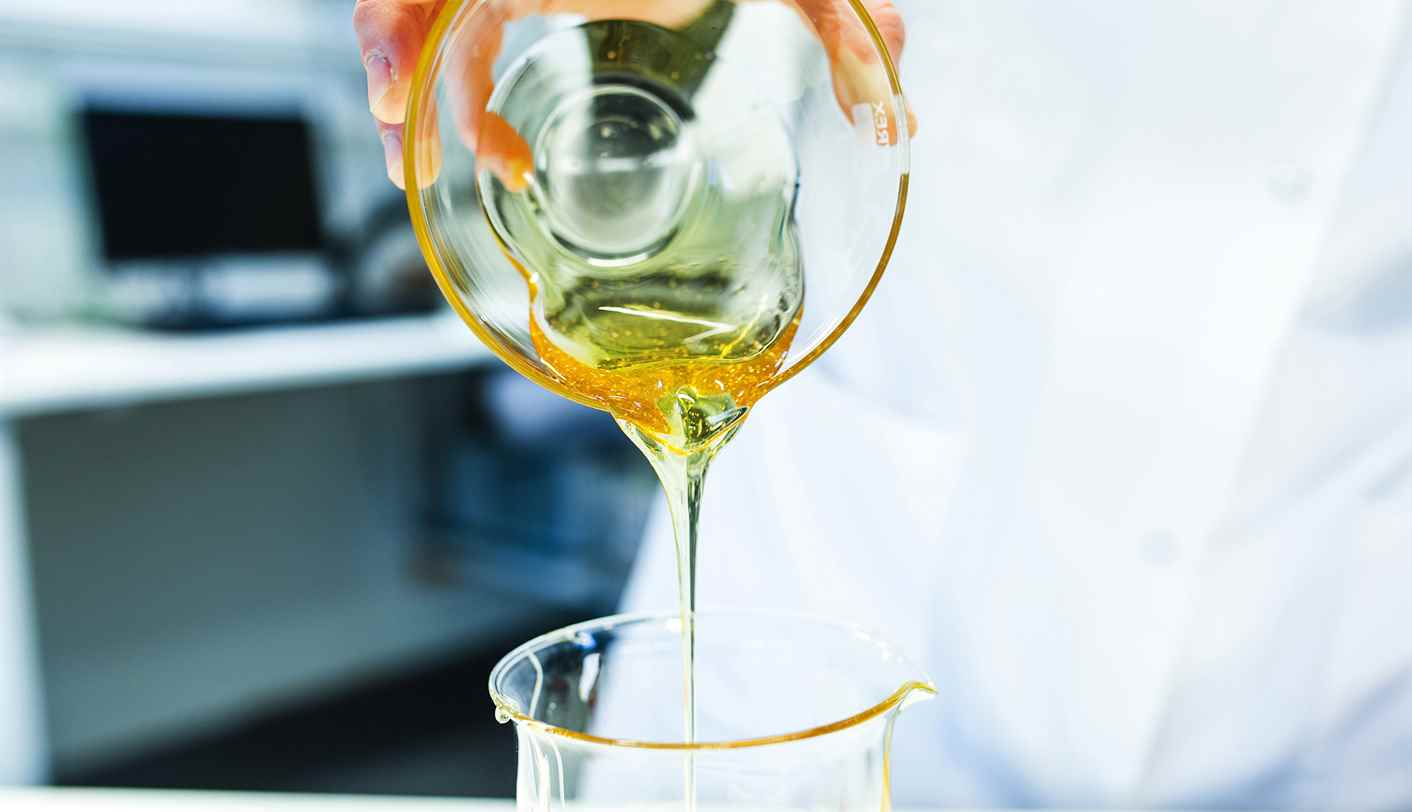 Food Emulsion
If you work with product/process development, improving durability and ensuring quality of emulsions then this is the course for you. The course application examples mainly focus on food emulsions such as salad dressings, chocolate spread, mayonnaise, and sauces (e.g. bearnaise). Learn about emulsifying fats in water and water in fats and identifying suitable natural and / or synthetic emulsifiers.
Danish Technological Institute now offers this easily accessible course in emulsions. These products require natural or synthetic emulsifiers to prevent phase separation and to ensure durability of the emulsified product which is of great importance, for example, for consumer perception of many products. The course reviews the theory behind an emulsion, methods for preparing and characterizing an emulsion and crucial parameters for obtaining good product quality.
Yield
Basic understanding of emulsions in foods

Knowledge of preparation and characterization of emulsions

Understanding of factors that affect the shelf life of emulsified foods

Knowledge of interpretation of results from particle size analysis, particle charge and viscosity of emulsions

Practical experience in making and characterizing emulsions in the laboratory
Participant profile
People who carry out product/process development of emulsions. For instance, people who develop food such as salad dressings, chocolate spread, mayonnaise, and sauces (e.g. bearnaise) which are considered emulsions, where the shelf life of emulsified foods is a quality parameter.
Teacher
Bianca C. Pérez de Lucani, Senior Specialist, Ph.D. in the Center for Food Technology. Bianca Pérez has hands-on experience in emulsifying foods and characterizing emulsions.
Program
09:00-12:00 Emulsions theory (10:30-10:45 Break)
Introduction to emulsions
- Emulsions
- Type of emulsions
- Theory of emulsification
- Manufacturing emulsions
- Methods to characterize emulsions
Stability of emulsions
- Emulsion stability
- Breakdown processes and separation
- Emulsion stabilization
- Factors which can affect emulsion stability
Application and practical examples
- Case 1: Bearnaise
- Case 2: Chocolate emulsions
- Case 3: Cream liqueurs
12:00-12:30 Lunch
12:45-15:00 Practical experiments of preparation and characterization of emulsions
THE COURSE WILL BE HELD IN ENGLISH. IT WILL BE POSSIBLE TO ASK QUESTIONS IN DANISH.
Do you have any course related questions, please contact
Bianca Celidet Pérez de Lucani
Seniorspecialist, ph.d.