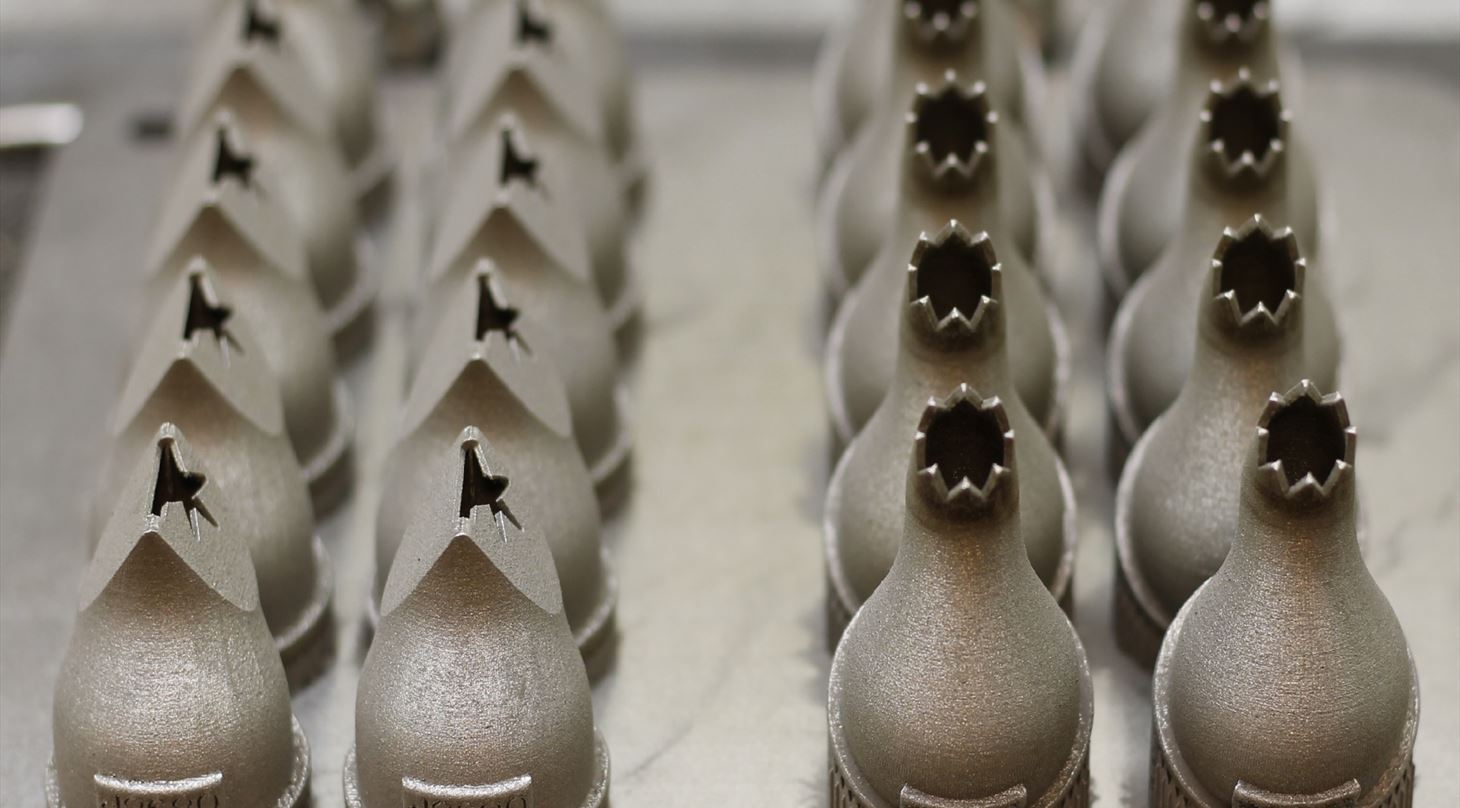 Haas-Meincke is focusing on 3D printing
The Danish Technological Institute has 3D printed nozzles in stainless steel and titanium for Haas-Meincke, who develops and manufactures machines for cookie and biscuit production globally. What is special about the nozzles is that they are food approved and that there is complete traceability on each printed item.
- The results are particularly interesting for the food industry. These may be companies that make bakery products, ice creams or dairy products, but they are also interesting for pharmaceutical companies and for manufacturers of pills, medicines and medical devices, says Mads Østergaard, Manager at the Danish Technological Institute.
Previously, the nozzles were welded together by several parts, as the shape could not be obtained with milling, and it was a complicated and time-consuming work. But with 3D printing, the nozzles can now be made in one piece with a smooth and nice surface, which simplifies the production process.
- We will undoubtedly use the 3D technology in the future for our nozzles. In addition, there are many other parts that have the potential to be made with 3D printing. I'm sure many other companies could benefit from and even improve their products with 3D technology, says Per Bjerrum, Technology Expert at Haas-Meincke.
Watch the movie about Haas-Meincke's nozzles below (in Danish):
The development of nozzles for Haas-Meincke is part of a demonstration project with MADE - Manufacturing Academy of Denmark.