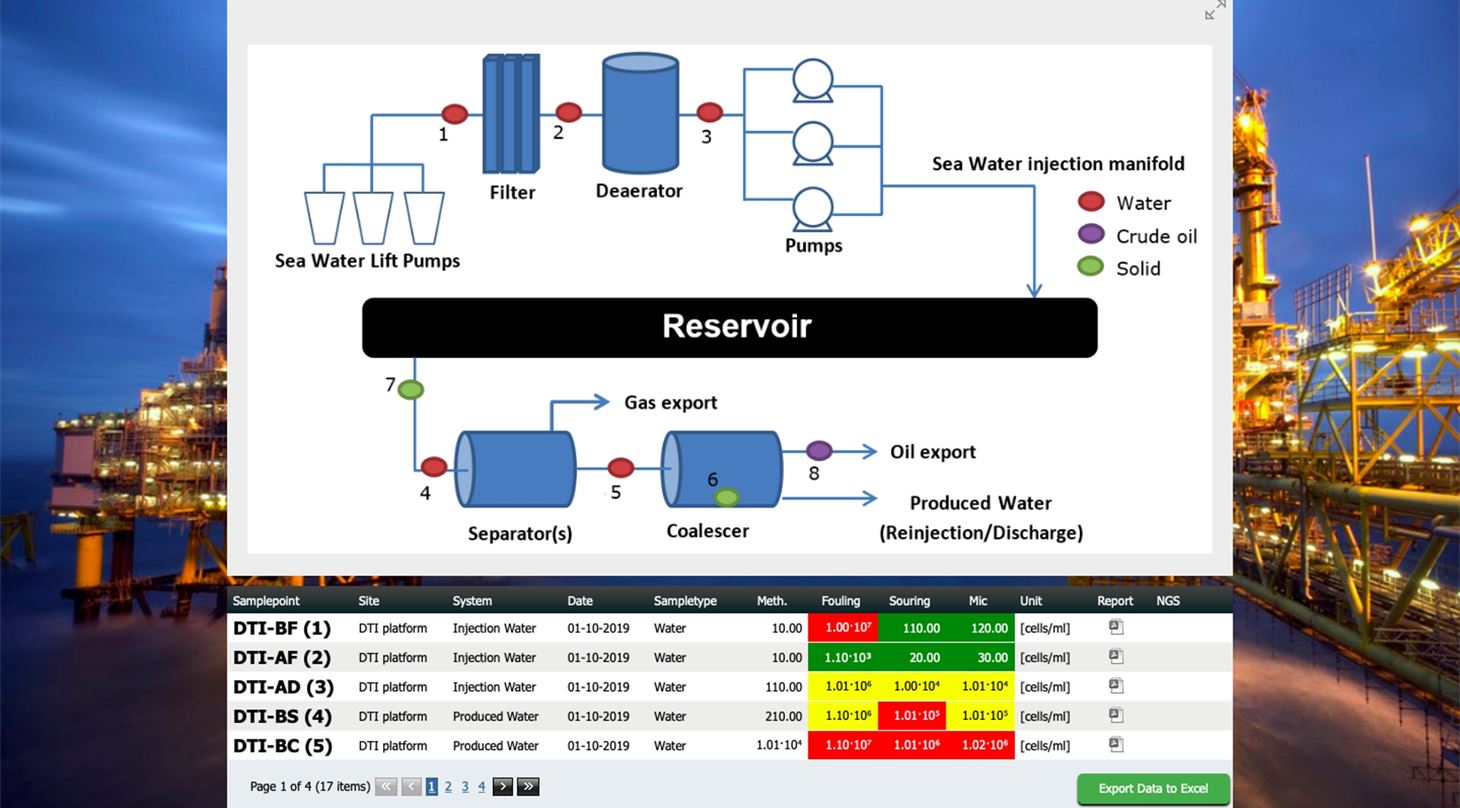 How we created MICRA - our inhouse database for risk assesment of Microbially Influenced Corrosion
Going from one big Excel folder to an online system with a user-friendly interface
MicraTM is a database that compares thousands of samples from oil production facilities. The accumulated data stored in the database has made it possible to develop categories that indicates the risk of fouling, souring and MIC. This is done on the basis of more than 5000 selected samples collected during almost 10 years.
Needless to say, this means a lot of data. Once stored and manually updated in an Excel folder with 9 sheets and thousands of cells. Now we've developed an online system that's not only more efficient for us to use. It is also accesible for clients, making system management visual and risk assessment easy to follow.
The new online system makes sure that the database is constantly updated, which means the assessment is always as precise and up to date as possible.
Making sure threats are identified
MICRATM allows our operators to continuously evaluate the microbial integrity of their systems and ensure reliability and stable production. Monitoring the system and accessing possible risks is the base for preventing failures that can cause compromised and lost production.
The interface of MICRATM visualizes the monitoring with color codes for each of the three risk categories and a model of the given oil production facilities. That way it is possible to see precisely where a potential risk is located down to the exact vessel or pipeline.
DTI Oil and Gas specializes in managing biocorrosion in oilfield facilities, and if a threat is identifies, we provide expert consultancy. Contact us to hear more.