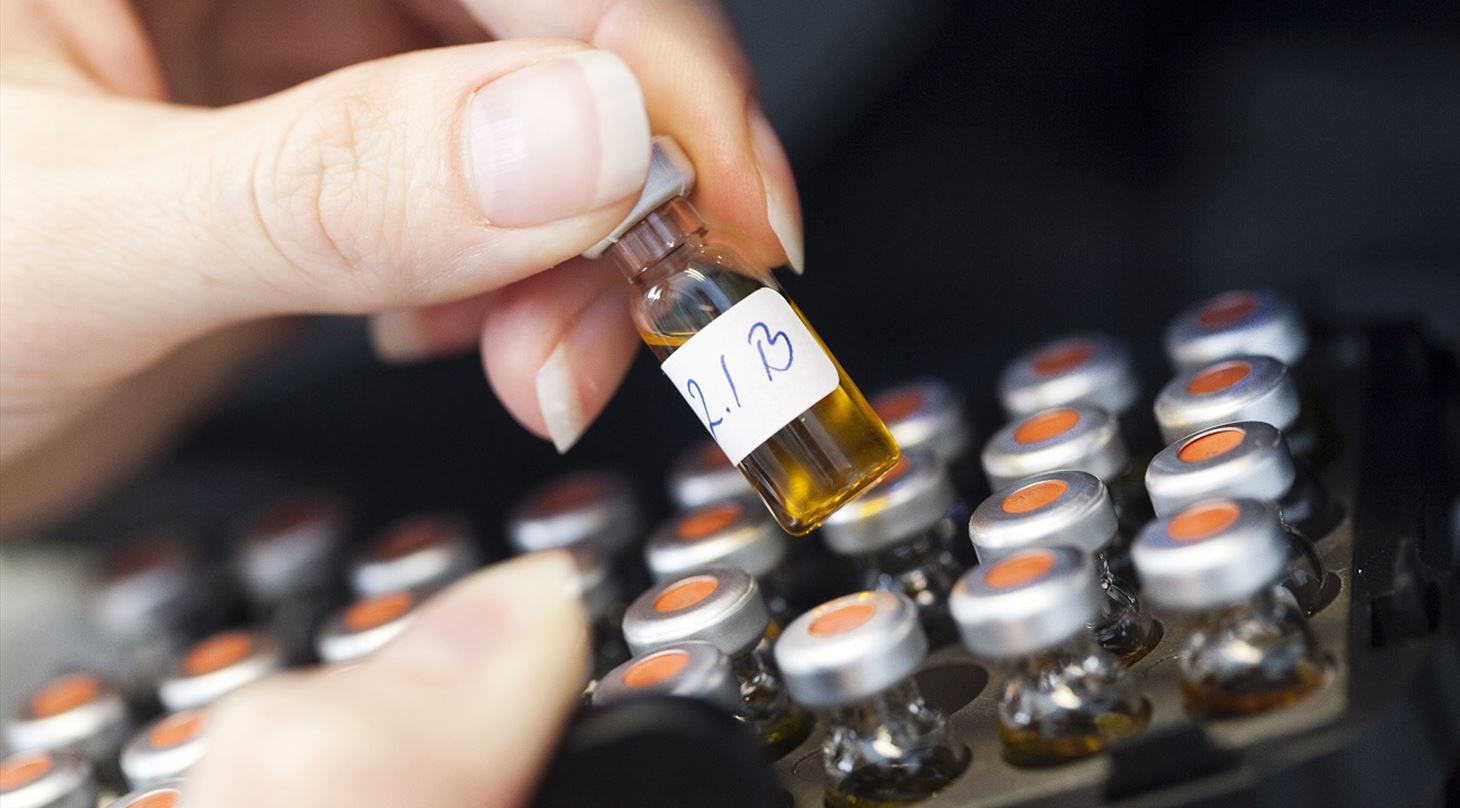 Infection Diagnostics - Strategies for Biomarker Development
Biomarker - The key to precision medicine
In need of objective and reliable biomarkers for companion diagnostics or patient stratification?
Improve the clinical utility of your candidate biomarkers
Despite the discovery of many novel promising biomarkers, only few validated biomarkers are currently used clinically. To improve your chances of ending up with a significant robust biomarker with clinical utility, it is essential to verify candidate biomarkers by using high-throughput targeted assays. The verification step can narrow down your list of biomarker candidates prior to moving into costly clinical validation.
High-throughput biomarker verification without antibody development
Targeted mass spectrometry (MS) assays (SRM/MRM/PRM) are excellent for protein-biomarker quantification, and multiple proteins - a panel of biomarkers - can be quantified simultaneously. Targeted MS-assays are extremely sensitive and specific, with no need for costly initial development of antibodies. It is possible to develop assays that e.g. specifically quantify protein isomers or proteins with clinical relevant post-translational-modifications. In addition, you can avoid challenges with antibody cross-reactivity and batch-to-batch variability.
Bridge the knowledge gap between genomic variation and disease phenotype
Genomic variation does not necessarily translate into function and disease phenotype. Investigation of protein function and disease pathway responses can give information to link genomic variation and disease phenotype. For example, it is well-known that especially post-translational-modifications such as phosphorylations are important for protein activity and function.
Biomarker discovery - dig deep and smart
Explore different complementary approaches for biomarker discovery to expand your biomarker search window. Unbiased and untargeted experimental approaches using an array of highly sensitive technologies can give insight into and potentially lead to the discovery of currently unknown biomarker candidates. In addition, knowledge-based biomarker discovery can assemble and exploit already known molecular mechanisms of the drug or disease and predict candidate biomarkers for further investigation. Combine several complementary approaches and technologies to broaden your biomarker discovery process and provide objective data to substantiate biomarker selection and deselection.
How can I help you?
Biomarker discovery using high resolution quantitative proteomics and multiplex targeted proteomics and Next Generation Sequencing (NGS).
Identification and characterisation of protein post-translational-modifications, e.g., phosphorylation dynamics and glycosylation to examine biomarker functionality.
Standard technologies for biomarker verification, e.g., ELISA, qPCR and FISH.
Biomarker verification using multiplexed quantitative targeted proteomics, Multiple/Selected Reaction Monitoring (MRM/SRM).
Experi­ence in sample preparation, e.g., depletion and enrichment methods for in-depth analysis of various clinically relevant matrices such as urine, serum, cerebrospi­nal fluid, cell lines, skin and tissue biopsies.
Access to cross-disciplinary dedicated experts with hands-on experience using HR-MS, LC-MS/MS, GC-MS, HPLC, NGS, PCR, FISH, RAMAN, FTIR, immunoassays and phage display.
Experience with DNA- and RNA-NGS for microbial and pathogen diagnostics and functional studies.
Discovery and development of ligands for biomarker detection assays using phage display technology.