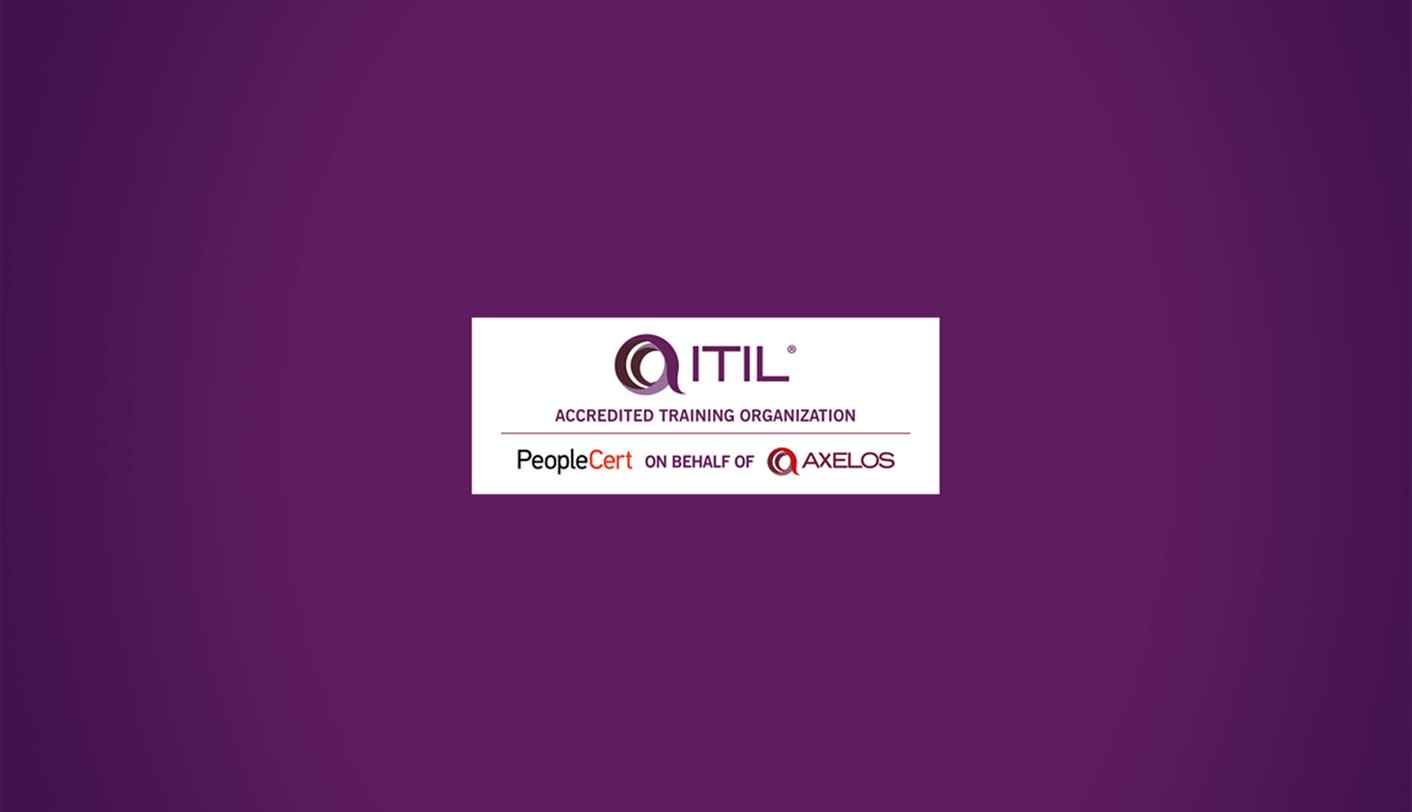 ITIL® 4 Foundation (Online course)
ITIL® 4 reflects the fast-paced and complex environment we live in, opening up ITIL to a wider range of professionals working in the world of digital transformation. As ITIL 4's entry-level certification, the Foundation course teaches you the key concepts of IT service management and gives you a grounding in the fundamental principles and terminology used in the framework.
About the course
ILX Group's fully accredited ITIL Foundation e-learning takes approximately 10 - 12 hours to complete. It is broken into bite-size sessions, combining leading-edge multimedia and interactive exercises for optimum enjoyment and knowledge retention. The course provides delegates with an extensive introduction to the core concepts of ITIL 4. It helps your understanding of the ITIL 4 principles and demonstrates how it can improve an individual's work and the work of the organisation.
Target audience
Individuals at the start of their journey in service management
ITSM Managers and aspiring ITSM Managers
Individuals working in other parts of "IT" (digital, product, development) with strong interface with service delivery
Existing ITIL qualification holders wishing to update their knowledge
Prerequisites
There are no formal pre-requisites for attending this course.
Benefits (Learning objectives)
At the end of the course, you will:
Understand the key concepts of ITIL service management
Understand how ITIL guiding principles can help organizations to adopt and adapt ITIL service management
Understand the four dimensions of ITIL service management
Understand the purpose and components of the ITIL service value system, and the activities of the service value chain, and how they connect
Understand the key concepts of continual improvement
Content
Introduction and overview
Key concepts of service management
Four dimensions of service management
Service value system
Introduction to practices
Purpose of 11 practices and some definitions
Introduction to seven key practices in detail
Continual improvement
Change control
Incident management
Service request management
Service desk
Service level management
Exam simulator
Online ITIL 4 Foundation package from Danish Technological Institute
You will get a solid bundle of teaching material with the online course package from the Danish Technological Institute, which consists of:
12 months access to interactive and involving modules
Access to professional feedback with an advisor (in English)
Technical support (in English)
Access to a mock exam via simulator
Official e-book
Exam voucher
Finally, you have an exam voucher, which allows you to take the exam whenever it suits you.
You complete the modules via your PC or tablet with audio and access to the internet. You decide when you want to take the modules – and they can be paused along the way.
Access to demo
Duration
This course is expected to take approximately 10-12 hours.
Language
All materials and exam are in English.
Exam/Certification
In connection with the course, you will receive a voucher for an Online Proctored Exam (OLP), which you can take from your own computer at a time that suits you best. The voucher is valid for 12 months.
From 1 February 2022, this is the only examination form offered by the examination institute PeopleCert.
PeopleCert is responsible for everything related to your exam. These 2 guides (for Windows and MacOs, respectively) guide you through the process of booking your exam and describe the process for taking an Online Proctored Exam (OLP).
Exam Format
Exams are taken online via remote proctor. You will be sent an email invitation within 48 hours of your purchase to register on the Peoplecert portal. Once registered you will be able to book your online exams at a date and time of your choice. You are responsible for booking your own exams. For more information about how to take your exam and the technical requirements, please click here.
60 minutes
Closed book
40 questions
Pass mark is 65% or higher – a raw score of 26 marks or above
ITIL ® Foundation Online course on this page are offered by ILX Group an ATO of AXELOS Limited.
ITIL® is a registered trade mark of AXELOS Limited, used under permission of AXELOS Limited. The Swirl logo™ is a trade mark of AXELOS Limited, used under permission of AXELOS Limited. All rights reserved.
Do you have any questions please contact
Malene Kjærsgaard
Konsulent