Matchmaker in strategic research
Future social developments in Denmark depend on closer cooperation being developed between research and the corporate sector – but the partners often have difficulty finding each other. The Danish Agency for Science, Technology and Innovation has appointed the Danish Technological Institute to identify and establish partnerships between researchers and companies.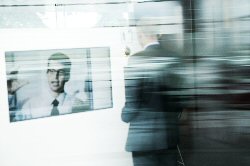 The corporate sector needs the new knowledge and technology that researchers produce. On the other hand, researchers need the corporate sector to realise ideas and results of research projects. The matchmaking task for the Danish Technological Institute is to ensure that the latest research advances are translated into innovation in the companies needing the knowledge and technology.
In 2008, the Danish Technological Institute realised a range of initiatives aimed at matching research institutions and companies, in a way that benefits future societal development. The Institute has marketed its 'matchmaker services' through growth-group events, seminars, one-to-one meetings, search and identification of partners and coaching at initial network meetings.
A network has, for instance, been set up with the purpose of 'Improving weldability of plastics', its initiator being Coloplast A/S and with Novo Nordisk A/S, the Department of Chemistry of University of Copenhagen, FORCE Technology, the Department of Production of Aalborg University and the Danish Technological Institute as partners.