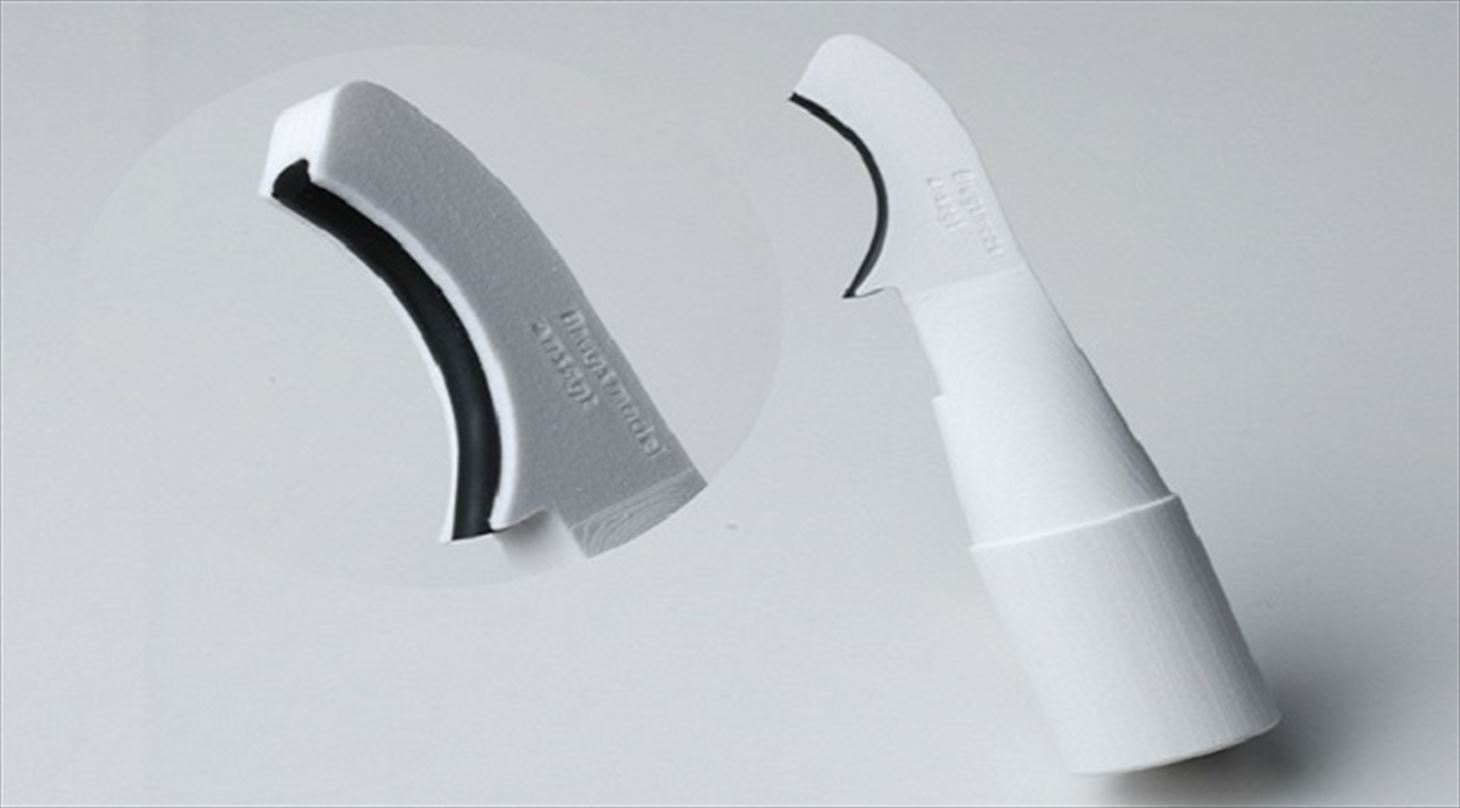 Oil cleaner for conveyors
The oil cleaner for conveyors easily and efficiently removes surplus lubricating grease from the sides of the conveyor ensuring that the grease does not fall on neither products nor the floor beneath the conveyor.

By using the oil cleaner for conveyors, the quality of the clean-up of the conveyors is increased and made more efficient as one employee can clean-up many more metres of conveyor per shift than with the existing facilities. The oil cleaner for conveyors was used prior to an USA inspection at Danish Crown in Ringsted with great success.

Construction
The oil cleaner for conveyors consists of a nylon SLS (Rapid Manufacturing) material, in which a piece of O-ring string is mounted fitting the rounding of the conveyor.

The oil cleaner for conveyors is screwed on a standard VIKAN handle and is ready for cleaning the conveyor (the handle is not a part of the delivery).
This is how the oil cleaner for conveyors is used