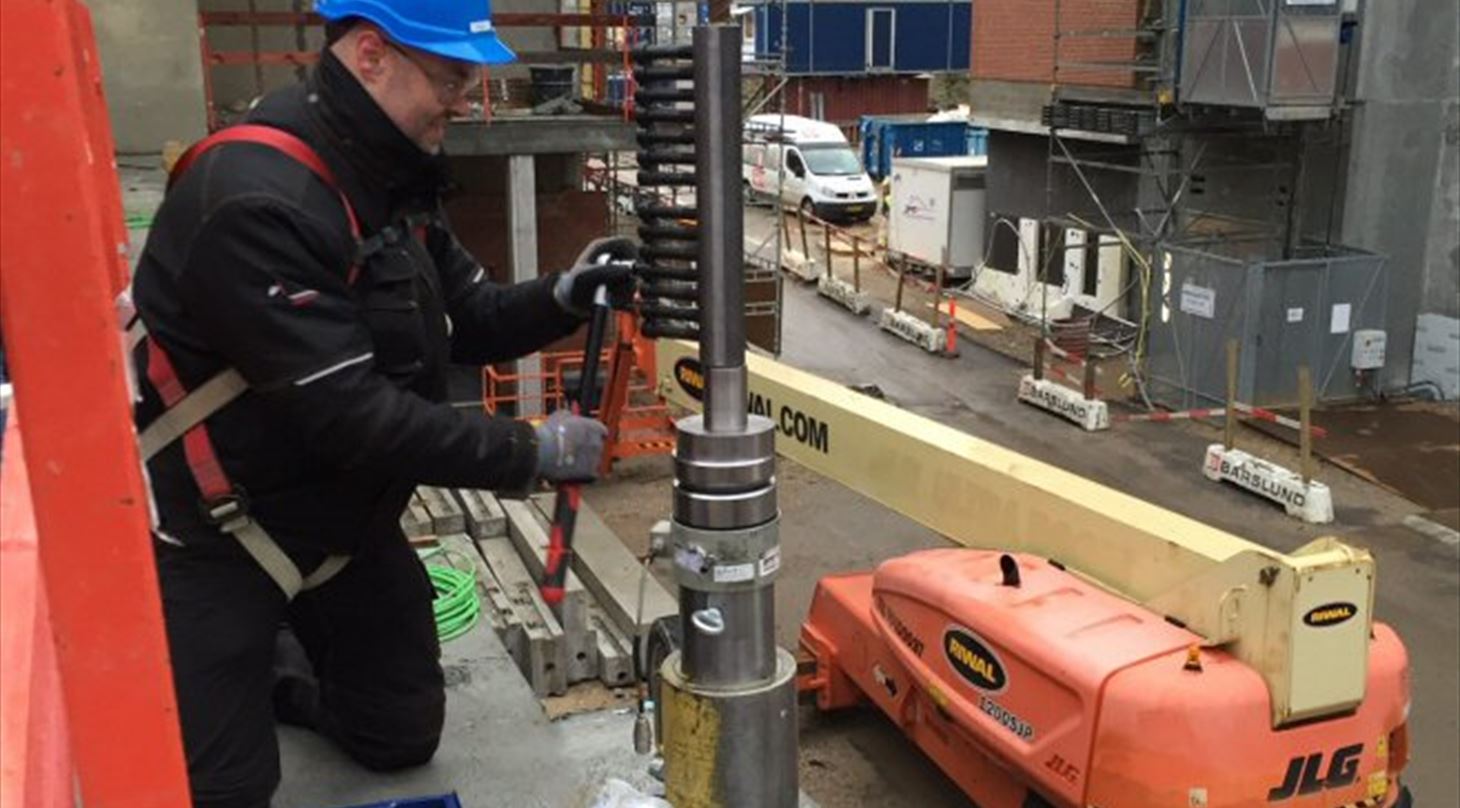 On-site testing of metal
When large constructions and building components cannot be moved to the test laboratory, we move the test laboratory to the site instead and solve the task on-site.
Our competent team of engineers and testing technicians are ready to quickly move out and complete a test programme, either as a complete delivery or in collaboration with your own test engineers. With our professional ballast and experience, flexibility and mobile equipment, we are the perfect partners and can save you time and money on subsequent repair costs.
See what types of test we offer
Our mobile equipment can perform pressure tests with calibrated load cells featuring cargo spaces of up to 200 ton. Tensile tests can be performed as inverted pressure tests with up to 200 ton or using dedicated tensile-testing equipment up to 5 ton. Additionally, we have jacks and data acquisition equipment that can be used alone or in flexible interaction with your own equipment.
The test report provides you or a 3rd party with an impartial documentation of function, strength or durability according to international testing standards or your own guidelines.
How can the Danish Technological Institute help you?
Customer-specific performance testing of entire products or product elements
Test clarification in visual and judgment cases