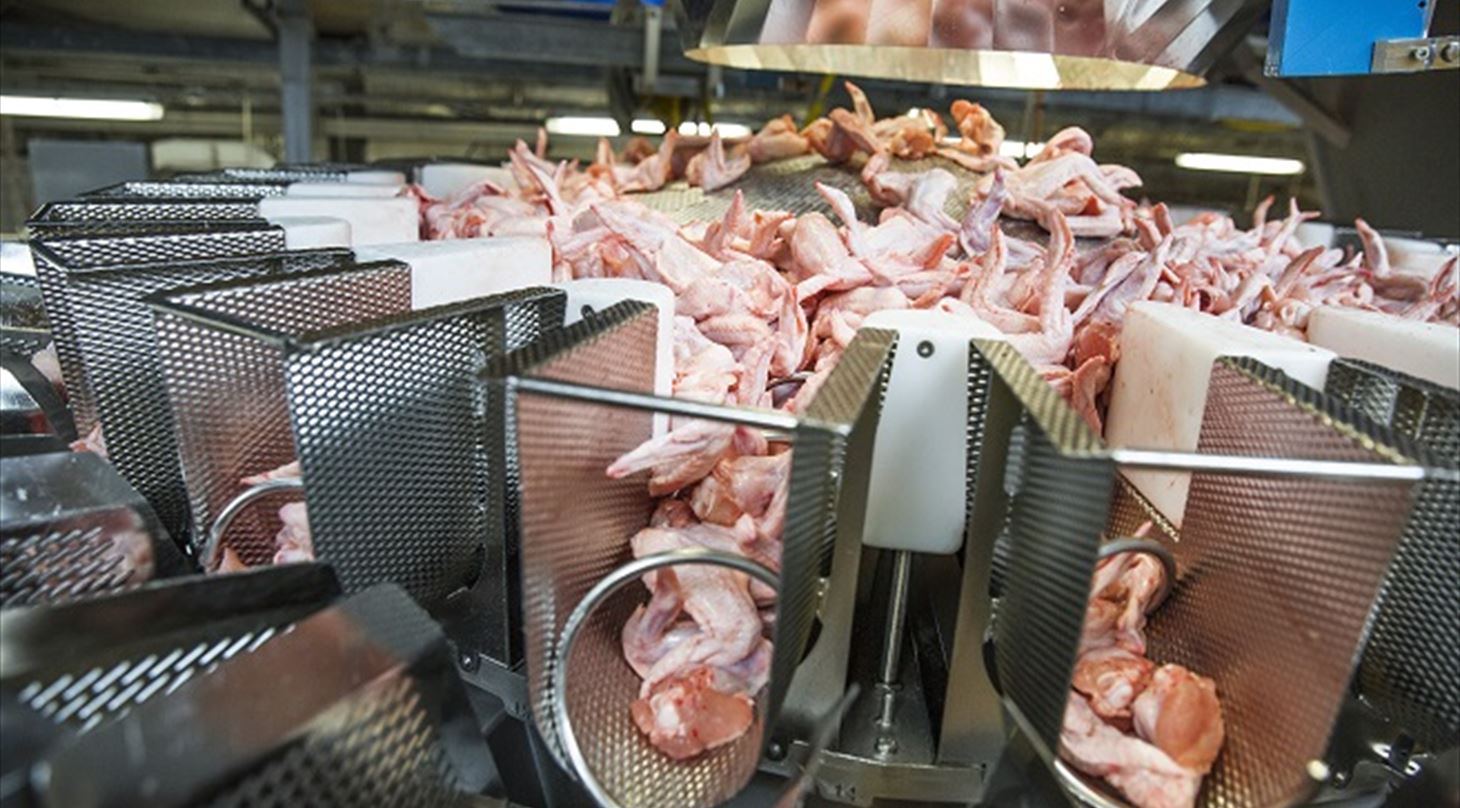 Operations improvement boost
In the automated poultry processing industry, upstream processes' quality is essential for the downstream processes' quality and yield. For that reason, Operations improvement boost from DMRI focuses on minimizing process damage and yield loss of all processes, all the way from the live bird handling to the finished product.
Through systematic mapping and prioritizing, based on economic effects, DMRI propose a plan of action that leads to maximal effect on gross profit for the customer.
In most poultry processing companies, there is a potential for improving yield and product quality. For many years, DMRI have worked in the red meat business improving yield, productivity and quality. Our well proven concepts have created value in the poultry business as well.
Investment in DMRI assistance usually has a payback time of few months.