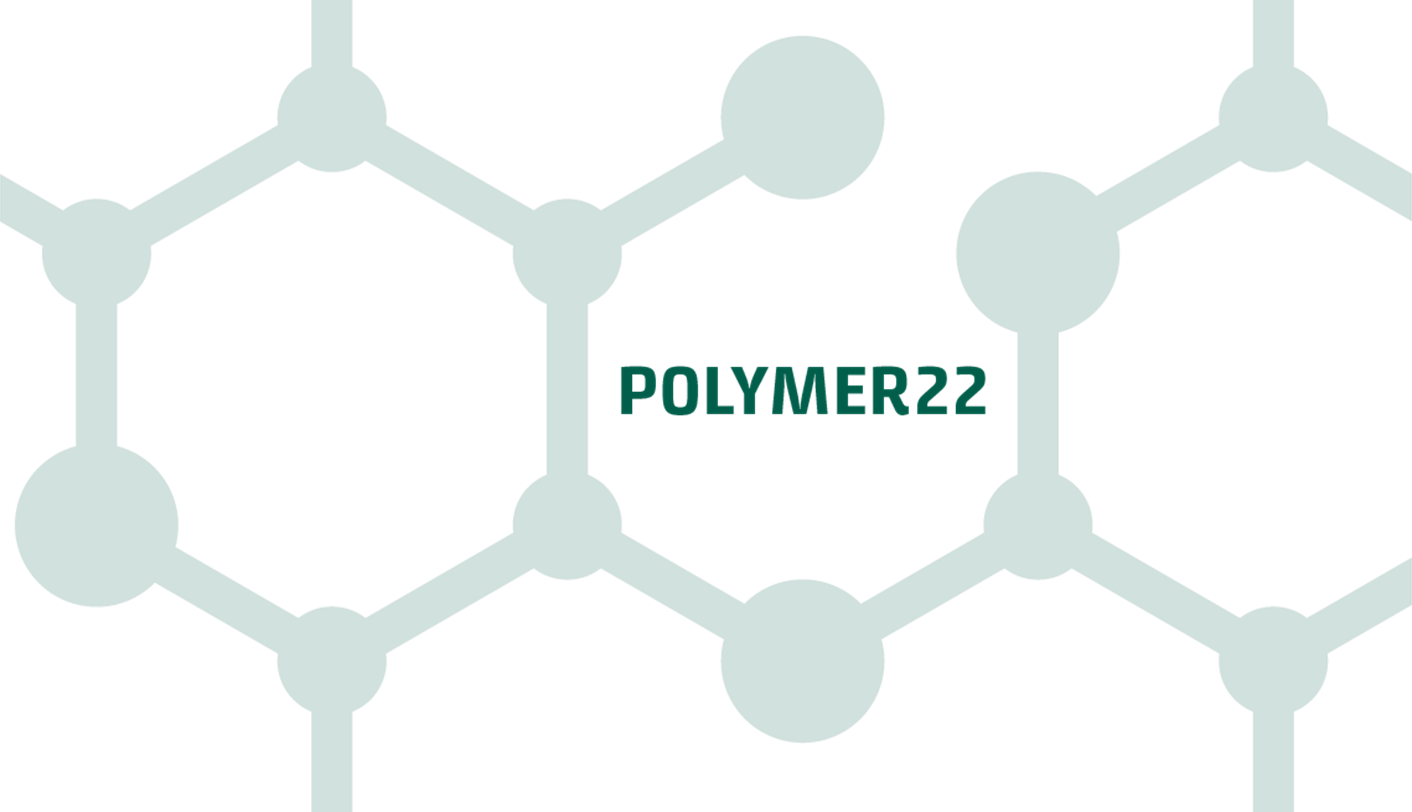 Polymer22
We invite you to join POLYMER22, the international conference that takes circular economy to solution mode!
This year, we are proud to present new findings and innovative solutions developed in cross-sector collaborations with both small SME's and global enterprises like Vestas, Olin, Trebo, Novo Nordisk, BESTSELLER, and more. SEE FULL PROGRAMME BELOW.
Who are you?
If you're a manager or specialist on R&D, CSR or innovation, POLYMER22 is relevant for you. The conference has a focus on tangible solutions viewed from both a technical and business perspective.
Come to Aarhus or join online
POLYMER22 is taking place on 2 November 2022 at Danish Technolgical Institute, Kongsvang Allé 29 in Aarhus, Denmark - building 1, The Conference Room. Alternatively, you are welcome to participate online.
Link to online tickets
If you wish to participate online, please register here.
If you wish to participate in Aarhus, register on this page.
Price
IDA and students 500 DKK (25 August - 25 October) - please note that you are a member of IDA or a student when you register to receive the discount.
Early bird 750 DKK (Aarhus) or 500 DKK (online) (25 August - 25 September)
Normal price 1,000 DKK (Aarhus) or 750 DKK (online) (25 september - 25 October)
This conference is presented in cooperation with CLEAN – Environmental Cluster Denmark, IDA Polymer, and Plastindustrien – The Danish Plastics Federation.
PROGRAMME
09:30 Registration, breakfast, and networking
10:00 Welcome
Lars Haahr Jepsen, Team Manager, Danish Technological Institute
10:10 Keynote: Circular economy from a business perspective
Ditte Lysgaard Vind, author and chairwoman, Danish Design Council
10:40 Amazing breakthroughs in recycling of thermoset composites
Allan K. Poulsen, Head of Advanced Structures and Sustainability, Vestas, Leif Ole Meyer, Senior TS&D Manager, Olin and Simon Frølich, Team manager, Danish Technological Institute
11:10 Networking and online breakouts
11:40 How cross-sector partnerships within industrial plastics can resolve what you can't resolve on your own
Frode Nygård, Senior Category Manager, Novo Nordisk, Søren Haack, Project manager, Danish Technological Institute, Andreas L. Bockhoff, CEO, Trebo
12:15 When is pyrolysis the right method to recycle plastic?
Chris Lach, Chief Commercial Officer, Quantafuel
12:40 Lunch and networking
13:35 Handling and logistics of plastic waste – and how it affects your business
Jens Mortensen, Chief Innovation Officer, Marius Pedersen
14:00 A new path to scalable recycling of polyester from textiles
Anders S. Overgård, Materials & Textile Engineer, BESTSELLER, Jeppe Holmehave, project manager, Danish Technological Institute
14:25 Networking and online breakouts
14.45 Perspective: The pros and cons of cross sector partnerships
Anette Juhl, CEO, The public/private partnership Innomission 4
15:10 Closing remarks
15:20 Conference close
Do you have any conference related questions, please contact
Julie Stokkebro Schmøkel
Projektleder