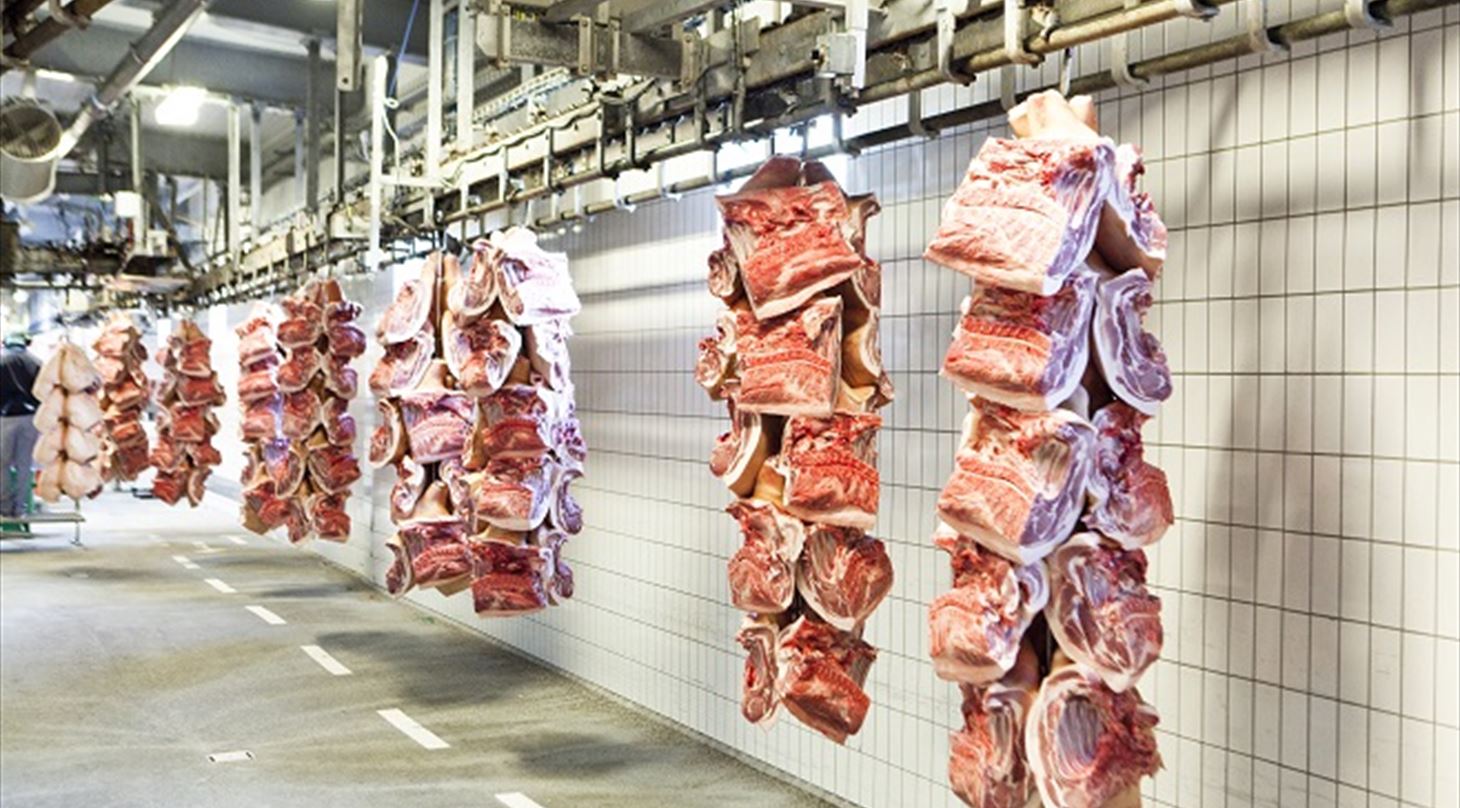 Productivity Boost
Improving a meat company's competitiveness through increased product throughput and reduced operating costs.
A meat company's bottom line is heavily dependent on its ability to utilize equipment and operators at the production plant 100%. According to the experience of the DMRI, the potential of improvements in productivity is 5-10% of the total cost per kg produced.
The Productivity Boost implies increasing the amount of kg and/or units produced while keeping the existing number of operators - and utilizing each production hour to the fullest.
The focus is on two elements:
1. Efficiency
Increased Overall Equipment Effectiveness (OEE%)
Layout, avoiding bottlenecks and workplace arrangement
IT and Production Planning
Conditions & Maintenance
Logistics
2. Operator Productivity
Increased kg or units per operator and hour
Balancing and staffing of lines
Work instructions and standardization
Competences & training
Productivity-based salary system and rewards
Continuous Improvement based on KPI and communication
THE PRODUCTIVITY BOOST APPROACH
SCREENING OF PRODUCTION AND DETERMINATION OF POTENTIAL
ESTABLISHMENT OF BASELINE
DESIGN & SPECIFICATION OF MODIFICATIONS
IMPLEMENTATION OF MODIFICATIONS
IMPLEMENTATION OF THE PRODUCTIVITY BOOST
FOLLOW-UP VISITS
To track and control the improvements we have developed a simple yet impressive Productivity Management Tool which your key personnel will learn how to operate and will provide you with a comprehensive KPI dashboard.

THE PRODUCTIVITY BOOST RUNS FOR 14 MONTHS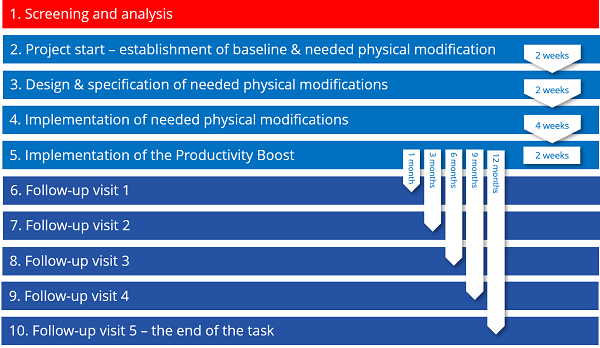 From the international meat industry, our experts have an extensive, practical and innovative experience in obtaining positive economic results from improving the companies' operations.
Our approach will ensure the anchoring in your organization a sustained performance thorough time.