Research in intelligent freight transport
For more than 20 years, the growth in the transport business has exceeded the growth in GDP. Increased transport supports economic growth and creates value for society but also poses a number of challenges for society, companies and citizens in the form of environmental loads, traffic congestion and accidents. A new innovation consortium headed by the Danish Technological Institute is working to solve these problems.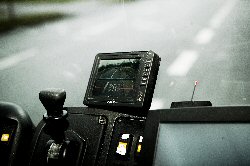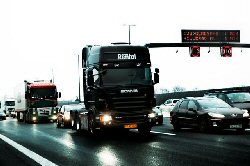 The consortium is charged with developing freight transport systems via IT transport technology demonstration programmes.
The research aims to increase efficiency and reduce environmental load in freight transport for the benefit of the industry, society and not least customers. Increased efficiency and better utilisation of logistics can be achieved via innovative coupling and data exchange between lorries, carriers, customers and public road systems. The challenge is to make an innovative coupling by integrating mobile devices, public aerial networks, GPS sensors, traffic signals and vehicle computers.
The IT transport technology demonstration programmes are intended to be spread throughout the transport sector.
In addition to the Danish Technological Institute and DTU Transport, this project includes Henrik Tofteng A/S, Tvis Vognmands Forretning A/S and Alex Andersen Olund A/S. Other participants include the Danish Transport Federation, Comlog A/S, City of Copenhagen and Scania Danmark A/S.