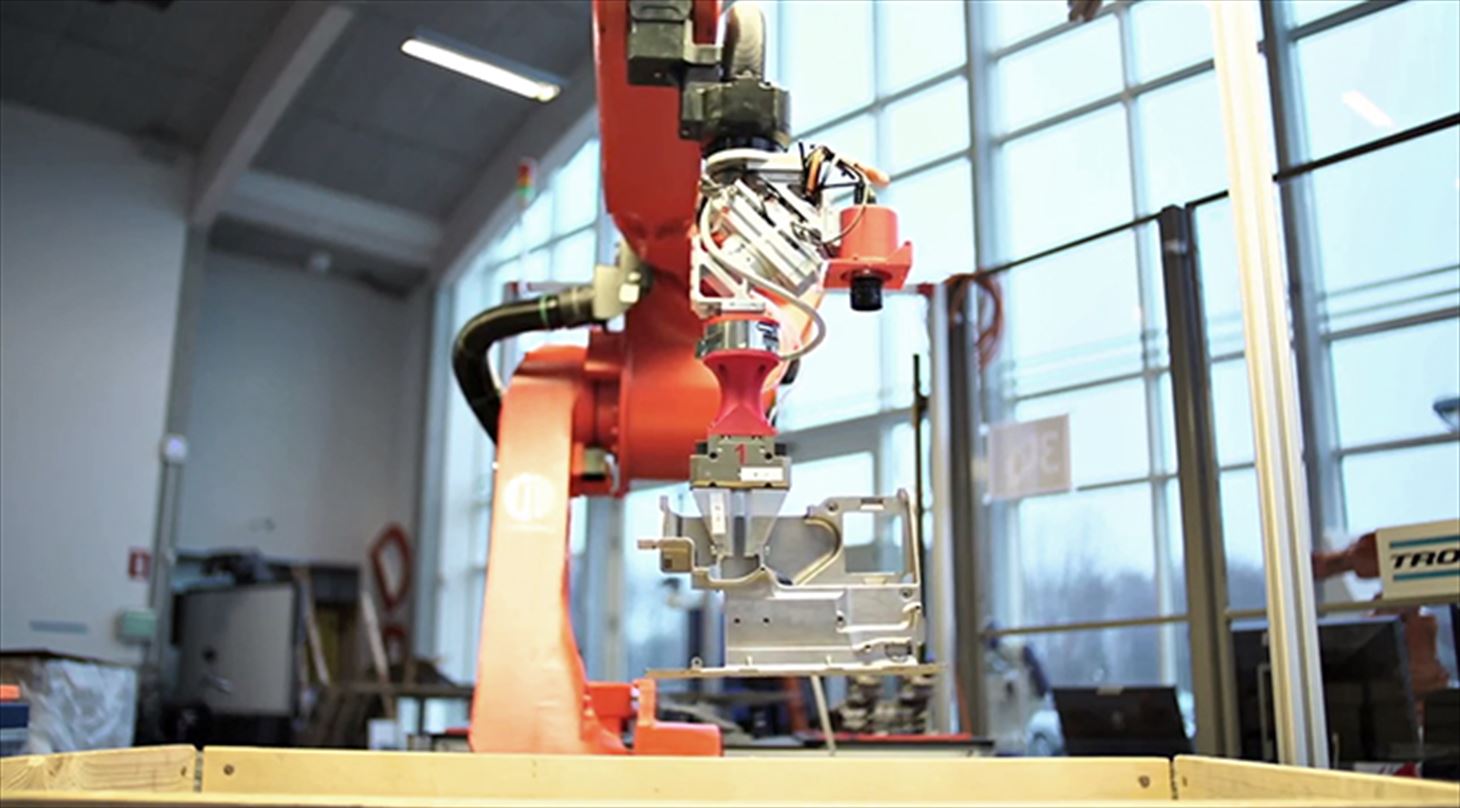 Robot Technology - Products
The Danish Technological Institute offers a wide range of services that can help you at every stage of the automation process. From an initial check that identifies the benefits of automation for your company to the implementation and programming of specific solutions.

A selection of our products and services are listed below.
Automation check

We evaluate the potential for automation in your production company.

Manufacturing Intelligence

We offer to analyze your production and discover which data are being generated from your production processors and how they can be utilized as a framework for further analysis and decision-making.

Read more here.

Mobile logistics robots: pre-search

We can offer you a three-phase evaluation of your opinions when adopting flexible mobile logistics robots. The assessment will highlight any potential for enhancing efficiency and give you insight into technological solutions.

DTI provides highly specialized LEAN experts, who work in close collaboration with the company to optimise processes and reduce waste.

Read more here.

Robot CoWorker – the future colleague is a robot

A robot system that in just a few minutes or hours can be utilized by an employee and recognize new subjects, conduct gentle handling – and contact a human when something seems wrong.

Read more here.

Robot CoWorker Lab

In our Robot CoWorker Lab, companies can test, compare and inspect different options for handling etc. of their specific products and receive a price indication of what a production-ready solution would cost.

Robot technology with 3D CAD based vision

Robots easily perform trivial tasks. However, if greater flexibility is demanded, e.g. items are received in partially structured layers of pallets, then assistance using vision is a necessity.

Read more here.

Scanlab - Sensor check

See if your challenges can be overcome with advanced sensor technology in ScanLab.

Simulation and virtual production

DTI's virtual production can rapidly simulate small as well as large adjustments in production. This allows you to assess the impact before you change the physical process line.

Read more here.

Vision check

We analyze whether camera solutions can help an automation solution handle the uncertainties and tolerances in your job.

Read more here.
If you want to stay at the cutting edge of robot technology, you can subscribe to our newsletter here. Once every two weeks, we send out the latest news about robots and automation to technology-interested inboxes.