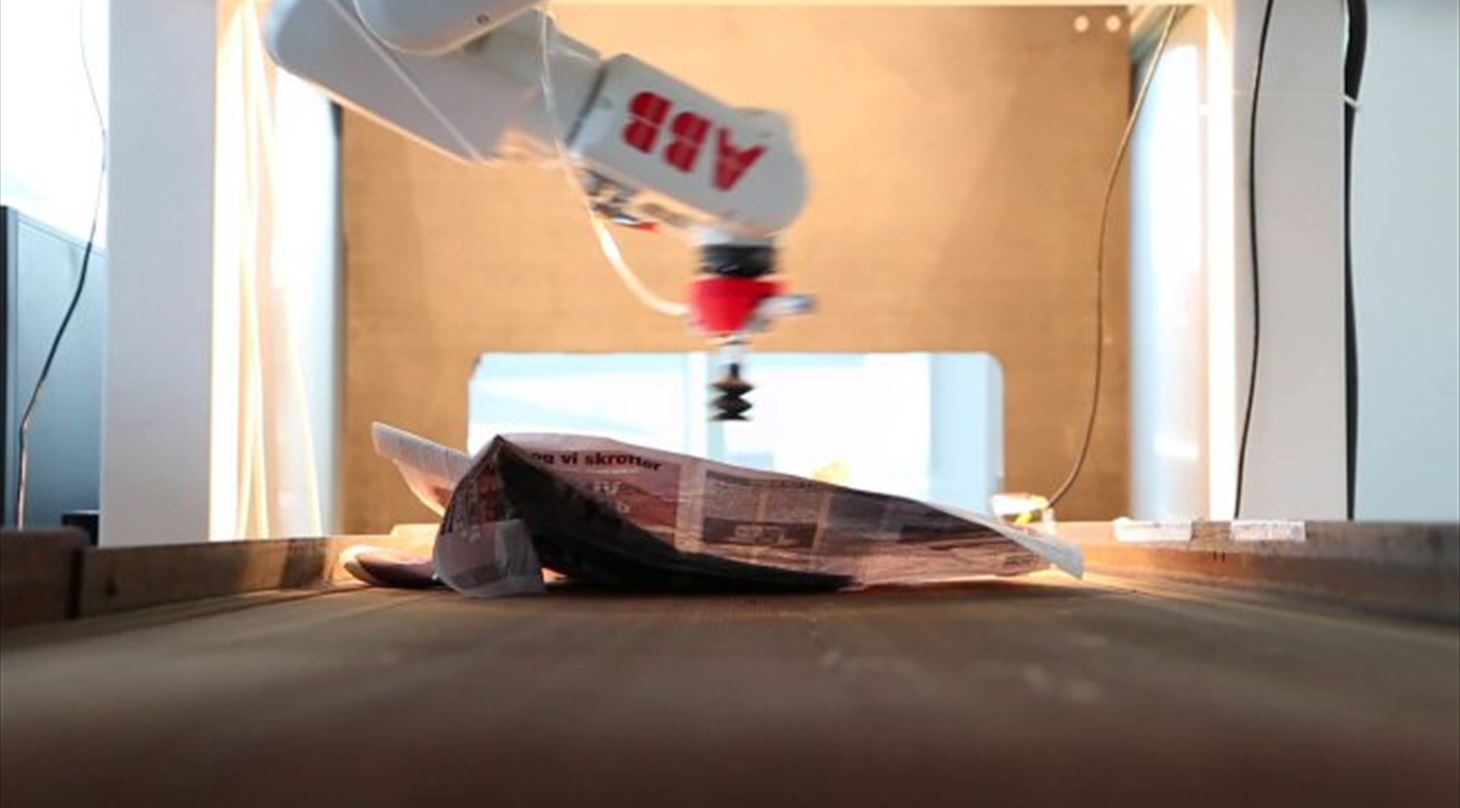 Robots with superpowers to sort waste for recycling purposes
Lightning fast robots equipped with advanced sensor technology will soon start sorting through waste in order to recover raw materials. The potential is huge – in DTI's estimation, recoverable resources worth billions can be found by sorting through what we discard.
Robots are now able to fully automatically sort garbage, in order to ensure that all recoverable materials are indeed recovered. This applies to domestic waste that has traditionally been incinerated as well as to electronic waste where high value materials, such as gold, can be extracted.
- Each year, valuable materials worth around five billion DKK are lost in the trash. By exploiting available technology, we will be able to extract a large part of those valuable materials, while protecting the environment and people who manually sort waste, project manager Nils H. Nilsson from DTI says.
Today's sorting of waste is often done by using a combination of low-tech machines and manual labour. This monotonous, exhausting, and, quite often, unhygienic work results in partially usable raw materials with varying degrees of purity.
DTI has been working on the INNOSORT project for the past few years, developing a series of new methods for automated garbage sorting, and the project has finally reached a point where there is a definite light at the end of the waste chute.
- From the results we have had so far there is no doubt in our minds that waste sorting of the future will be predominantly automated. Robots have become lightning fast, and have vast superpowers. Superman's X-ray vision is nothing compared to the multitude of spectrums that automatic sorting robots utilise when analysing garbage in a fraction of a second, robot consultant Mikkel Viager from DTI says.
The sorting of electronic waste in particular has huge potential. Each year, around 75,000 tonnes of electronic waste is collected from households across Denmark; and this waste is a regular gold mine. For instance, by recovering as few as 41 mobile phones you can get the same quantity of gold out of them that can be extracted from a tonne of gold ore.
For the waste handling industry, robotic garbage sorting constitutes an opportunity for making recycling of plastic and metal from domestic waste more profitable than it is today.
- This technology is a great opportunity for improving the work environment and increasing efficiency of the whole process – not only will we able to sort through more waste in fewer hours, we will also achieve a greater degree of purity and better quality waste resources. Together, those factors contribute to improve both the environment and the economy, says project manager Jesper Vange Heinzl from the waste handling company Dansk Affald.
INNOSORT has been supported with 16.7m DKK by Innovation Fund Denmark.
Further information
Project manager Nils H. Nilsson, DTI, Tel: 7220 1825, mail: nhn@teknologisk.dk.