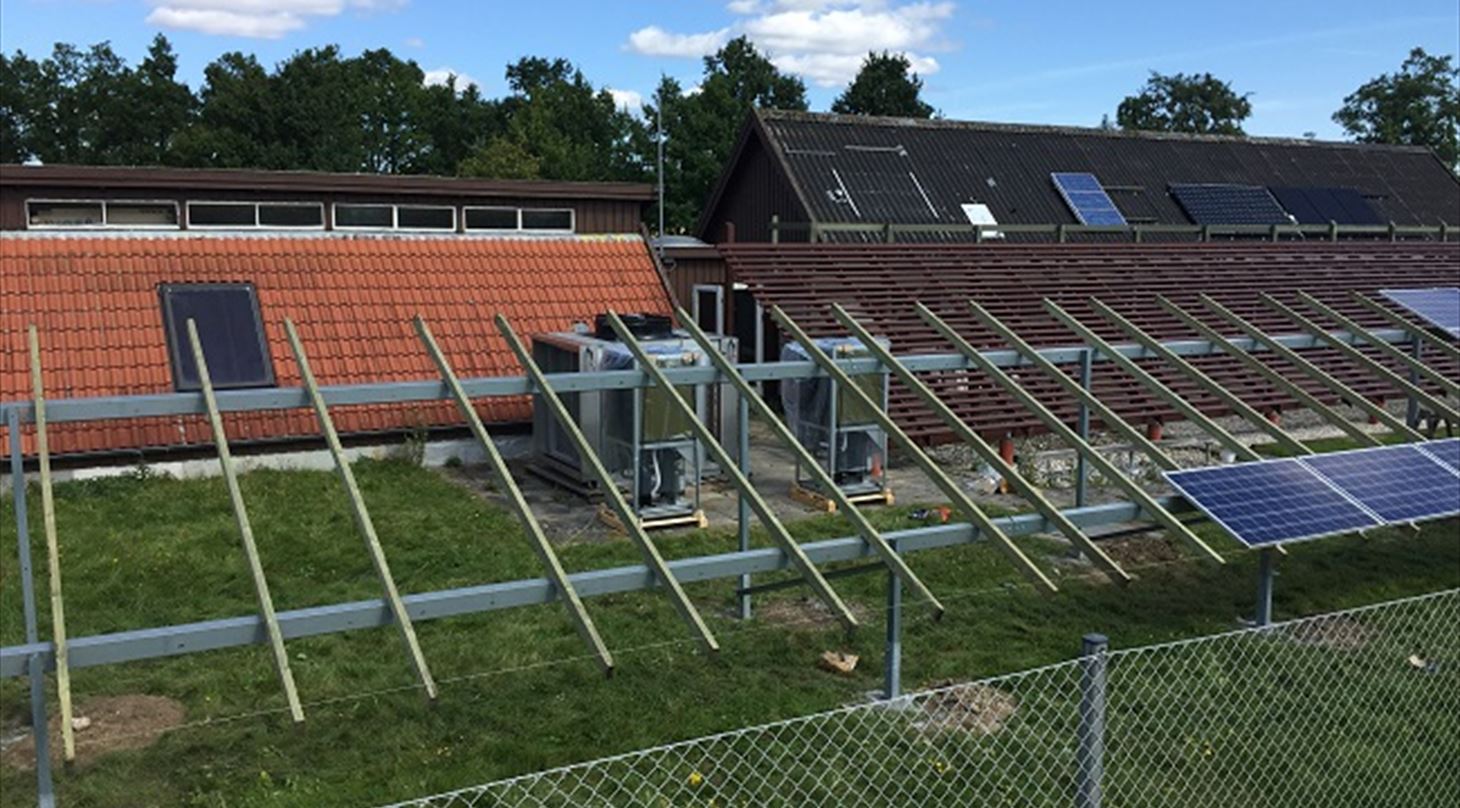 Solar energy - News from the Solar Energy Laboratory
(Picture: test facilities used for testing of e.g. solar cells in the Solar Energy Laboratory).
Here you can read about some of our current activities in our Solar Energy Laboratory.
Recently, the Solar Energy Laboratory has been focusing on completing measuring equipment to carry out measurements of solar powered refrigerators. This is a part of an international project where up to 200 refrigerators are to be tested at health clinics in Kenya, Swaziland and Colombia. We assemble the equipment and test that the data transfer via mobile networks works as it should before sending. Danish Technological Institute will analyze the incoming data to see if the plants run stable and within the specified temperatures.
In another project focusing on solar powered refrigeration involves air conditioning in Burkina Faso. Together with a local company and Danish Unicool, we are going to design a concept that uses ice/water as an energy storage rather than expensive batteries. With a waterborne refrigeration system, it is possible to avoid the many noisy split units, which are otherwise widely used.
In our EnergyFlexHouse (test facilities), we are currently working on an Elforsk project focusing on flexible electricity consumption and the use of solar cells in heat pumps (Nilan). There is also a Li-Ion battery in the system, which together with a couple of accumulation tanks provide the ability to store a few hours of solar cell production. The heat pump is controlled so that it preferably runs when there is an excess of solar power. The project has especially become relevant now that several electricity suppliers introduce time-varying tariffs.