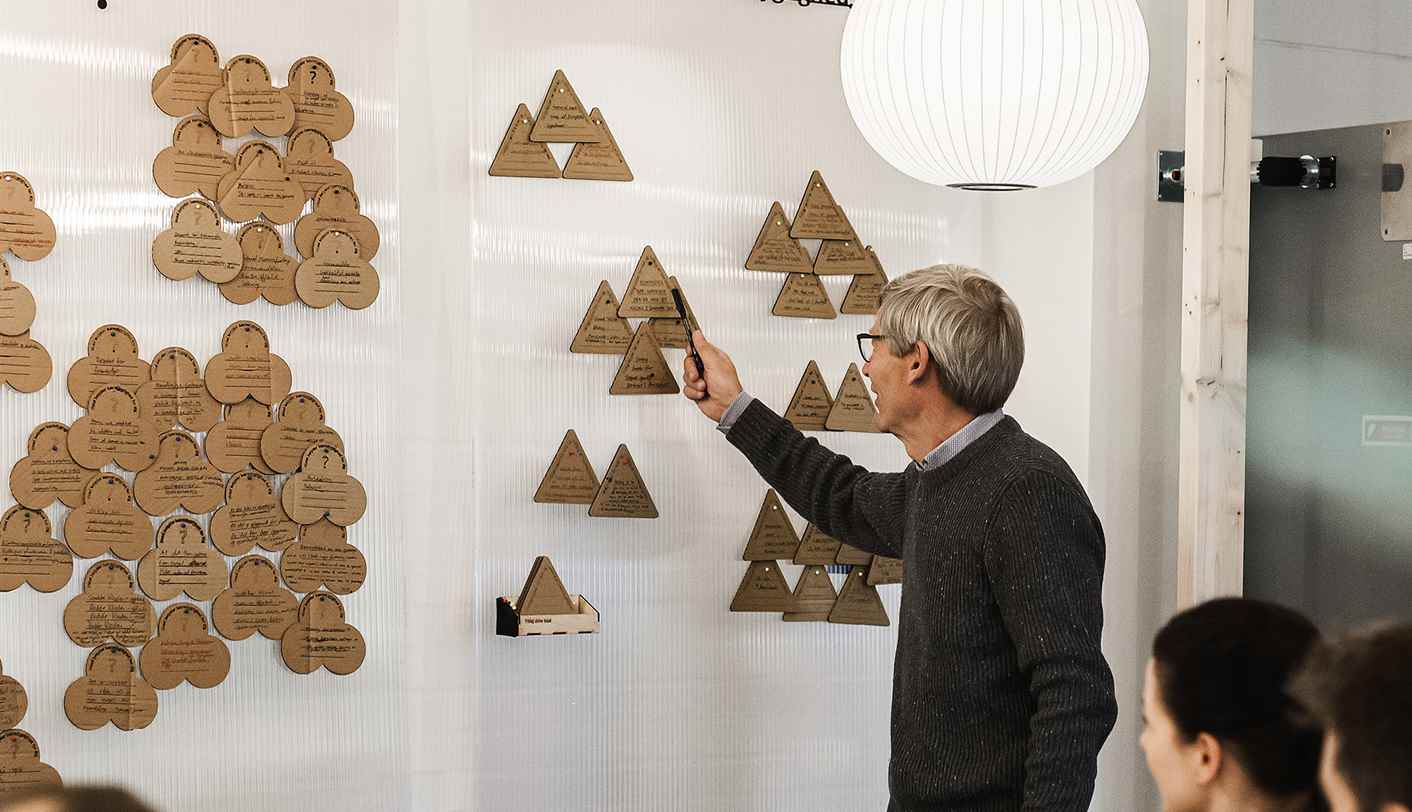 Stærkt setup for grønne iværksættere // Sparring, investment and know-how for green startups
If you are or have dreams of becoming an entrepreneur an changing the world for the better, then join us for a unique opportunity. Get a presentation of the current state-of-the-art within several technologies and get the chance to recieve individual sparring with a specialist, investor or network with other talents in the ecosystem.
At this seminar for green entrepreneurs, you can gain insight into a wide range of topics related to green entrepreneurship. We have gathered a group of specialists from the Danish Technological Institute (DTI) for an afternoon filled with valuable knowledge specifically for you, whether you are an entrepreneur with a strong focus on sustainability or have a dream of becoming one.
What you gain from participating
Insights into collaborating with and getting investments from green VCs
Sparring with a wide range of specialists
Overview of new business and technological opportunities
Technology trends in relation to sustainability
Great networking opportunities
Subjects and content
CE-marking
3D printing as a prototyping tool
Sustainable building materials
Investments and funding
... and much more
Event type
The seminar consists of a series of short presentations where, in just one afternoon, you will be introduced to knowledge within a wide range of highly specialized areas that may be relevant to your specific entrepreneurial project. After the presentations you have the opportunity for individual sparring and dialogue with experts.
As the seminar consists of two parts; the presentations and the open sparring session, it is possible to only participate in the sparring session, should you not be able to make it in time for the presentations – or to only participate in the presentation part if you do not wish to receive sparring. Regardless of which part you wish to participate in, it is still mandatory to register on this website – please make a note in the message field on the signup page, if you only wish to participate in either the sparring sessions or the presentations. Otherwise, we will assume that you will participate in the full seminar.
Programme
12:30: Welcome - Frederik Holm Christensen, DTI
12:45: Innovationsfonden - Astrid Høegh Tyrsted
13:00: 3D printing as a sustainable prototyping and production tool - Ellen Marie Hedegaard Jensen, DTI
13:15: New technologies and opportunities in energy and climate - Anne Frey, DTI
13:30: Sustainable building materials - how? - Lise Lyngfeldt Molander, DTI
13:45: Break
14:00: Developing novel sustainable foods - Inger Olesen, DTI
14:15: The future of sustainable materials - DTI
14:30: Investing in green startups - Planetary Impact Ventures
14:45: Navigating the jungle of CE-marking - Magnus Nygaard Christensen, DTI
15:00: Networking and coffee
15:15: Opportunity for individual sparring and dialogue with the speakers
16:30: Closing, sandwich, and networking
Practical information
Time: Wednesday 30th of August 12:30 pm to 5:00 pm.
Place: Danish Technological Institute, Kongsvang Allé 29, 8000 Aarhus C in Konferencesalen (the conference hall)
Attendance: Please sign up on this page. Attendance is free of charge, but binding.
Do you have any course related questions, please contact
Carsten Christiansen
Seniorkonsulent