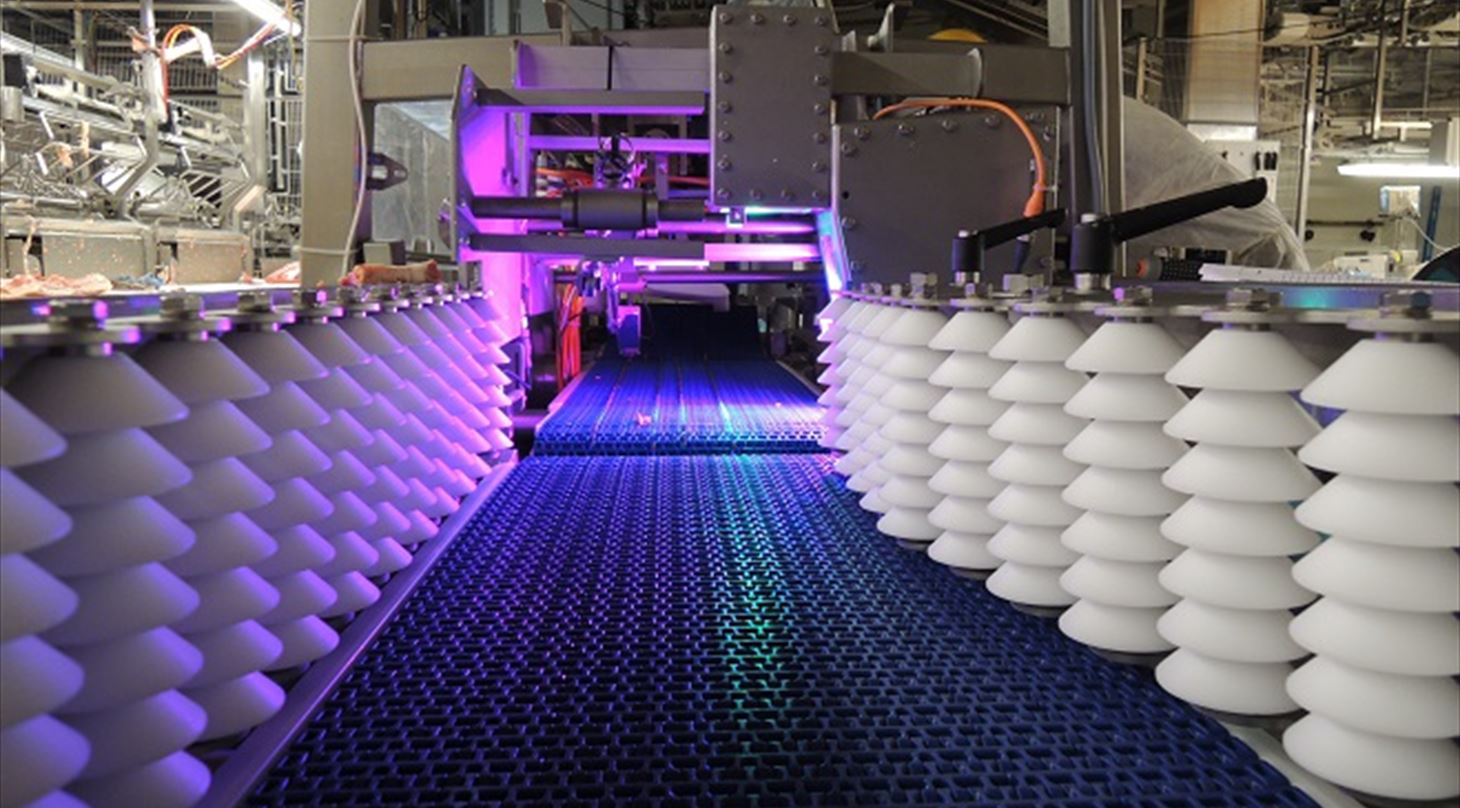 Strong history of DMRI contribution
DMRI has introduced technological breakthroughs to the international meat industry for decades. One of our major contributions is the Backloader CO2 stunner which Marel/Butina currently sells worldwide. The Backloader is used to stun pigs before slaughtering.
Another example is our 3D Derinding Robot which includes a patented measuring and knife system with eight individual knives that automatically cut the pork loin, leaving a desired level of rind (lard). The system is sold by Frontmatec A/S.
Many innovations still in use
Other examples of our contribution to the industry are a robot system for pulling ribs from pork bellies and automated equipment for splitting and separating pig carcasses. Equipment and machines for splitting pig middles are one of our earliest developments that are currently in regular use in the meat industry.
We have also developed automated equipment for removing organs, for example heart and liver, and also residuals such as leaf lard.