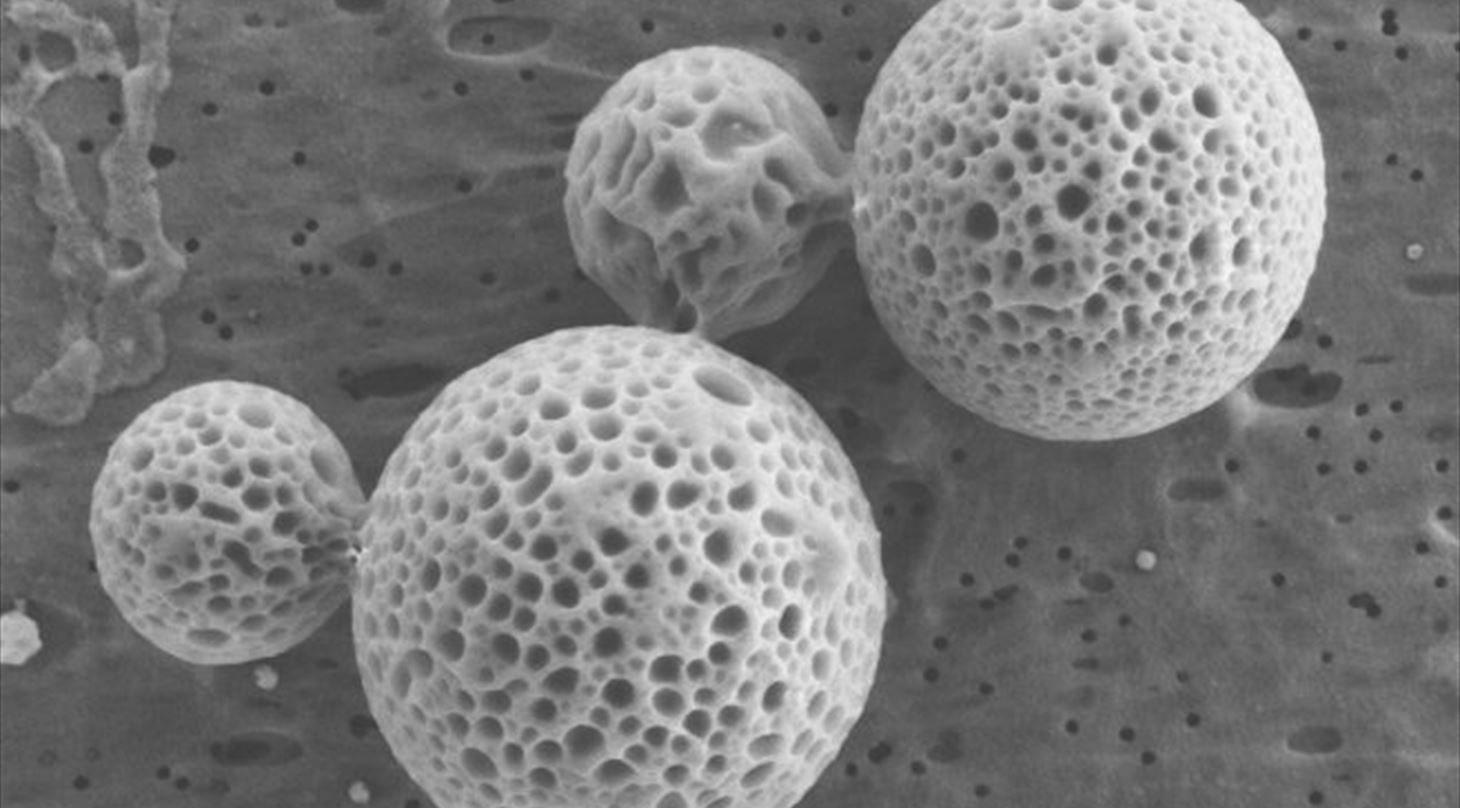 Substitution and Encapsulation - Micro- and nanoencapsulation
The Danish Technological Institute co-operates extensively with the industry, universities etc. on the development of new product or process competences, as well as process optimisation or trouble-shooting. Through focused research and development projects, generic technologies are developed, which are subsequently made available to small and medium-sized businesses.
Encapsulation is used mainly in the pharmaceutical industry, but it is increasingly employed in food and cosmetics technologies. However, the potential is even wider and includes products ranging from medical devices and pesticides to paint, textiles and numerous consumer products.
You can achieve a multitude of effects by encapsulating a substance because you know where the substance is: you can control its release; protect the substance from light or reaction with other compounds and even change a liquid to a powder or vice versa. In other words, there are many opportunities to design a bespoke function for your process and product.
How can the Danish Technological Institute help you?
Encapsulation of substances in emulsions and liposomes
Encapsulation of substances in organic or inorganic polymers
Surface modification of powders for faster dissolution, improved dispersion properties etc.
Stabilisation of labile compounds towards e.g. light or oxidation
Controlled release and availability of substances
Protection of substances against effects and reactions with other compounds
Characterisation of physical properties of capsules
Characterisation of release properties of substances
Technologies
Spray drying of small batches in pilot scale (approx. 1-300 g)
Spray chilling of small batches in pilot scale (approx. 1-300 g)
Fluidised bed coating of powders (samples of 10 - 100 g)
Emulsion polymerisation
Polymer encapsulation
Release properties
Cases
Read more