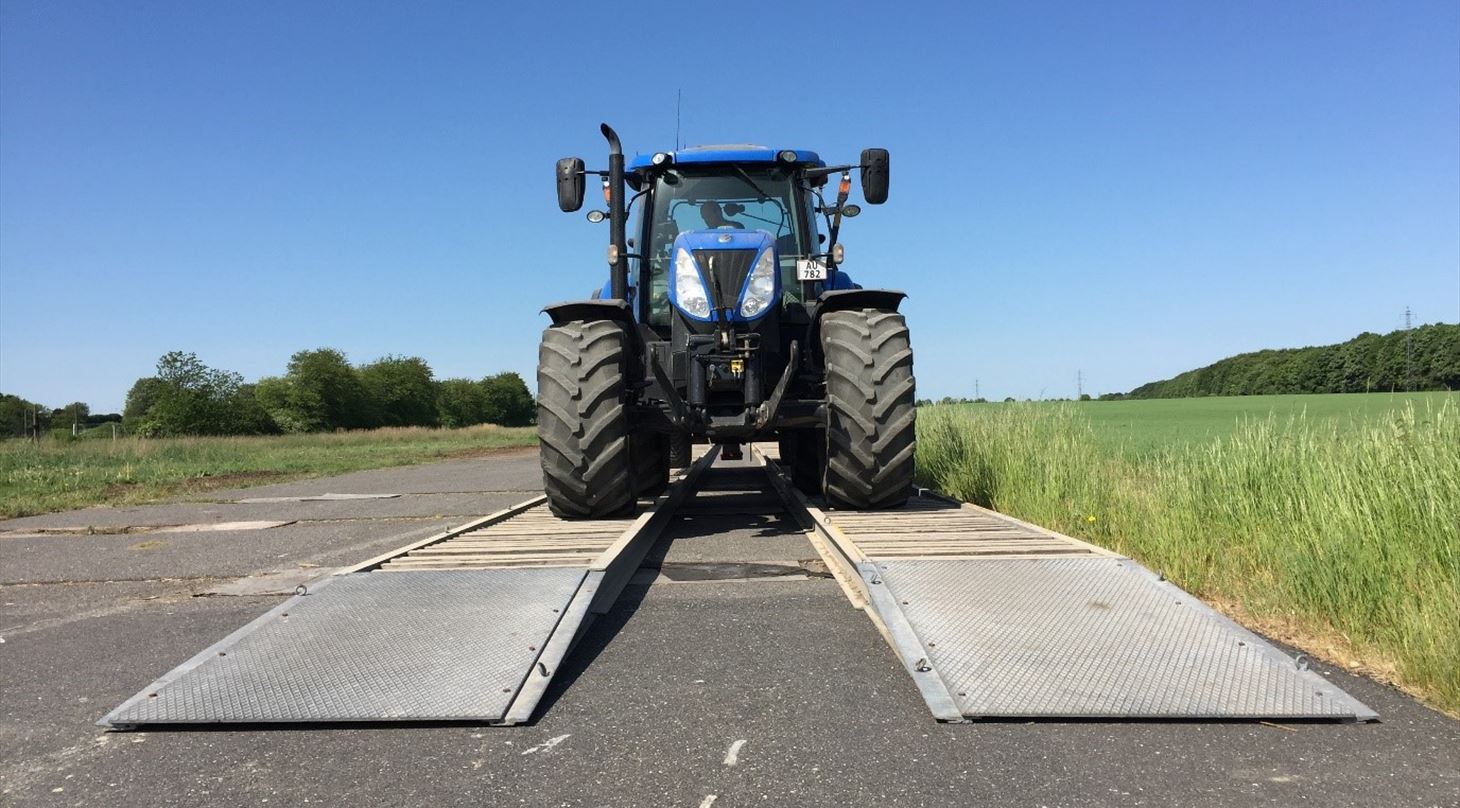 Test and validation of machinery and technologies
Documentation and certification of products developed by companies are essential for sales and further development of new technologies. Especially according to export the involved companies need documentation and standardized product test.
We deliver impartial documented results of agricultural machinery, other machinery and new precision farming technologies. It is crucial for farmers, users, manufacturers and public authorities that the technologies operate correctly and as expected. We have an optimized setup for testing machinery and technologies by using sensors, new designs and advanced statistics. Validation is based on scientific methodology and compared with practical conditions.
Data collection and logging from the individual machines and vehicles will give a possibility to test new practices, precision and to develop new knowledge in practical conditions e.g. on whole field scale and even on farm level. In the field we also operate with full scale field test, where the soil conditions and geostatistical analysis are included in the performance analysis for crop yield.
We offer to cover the whole process or parts of the process of the test, as e.g.:
Agricultural machinery and autonomous agricultural robots
Preparation of prototype for functional testing
RTK gps systems, iGPS, different sensors and cameras
Full scale field OnFarmPLUS trials with soil conditions and geostatistical analysis
Data collection, statistical analysis and presentation of results