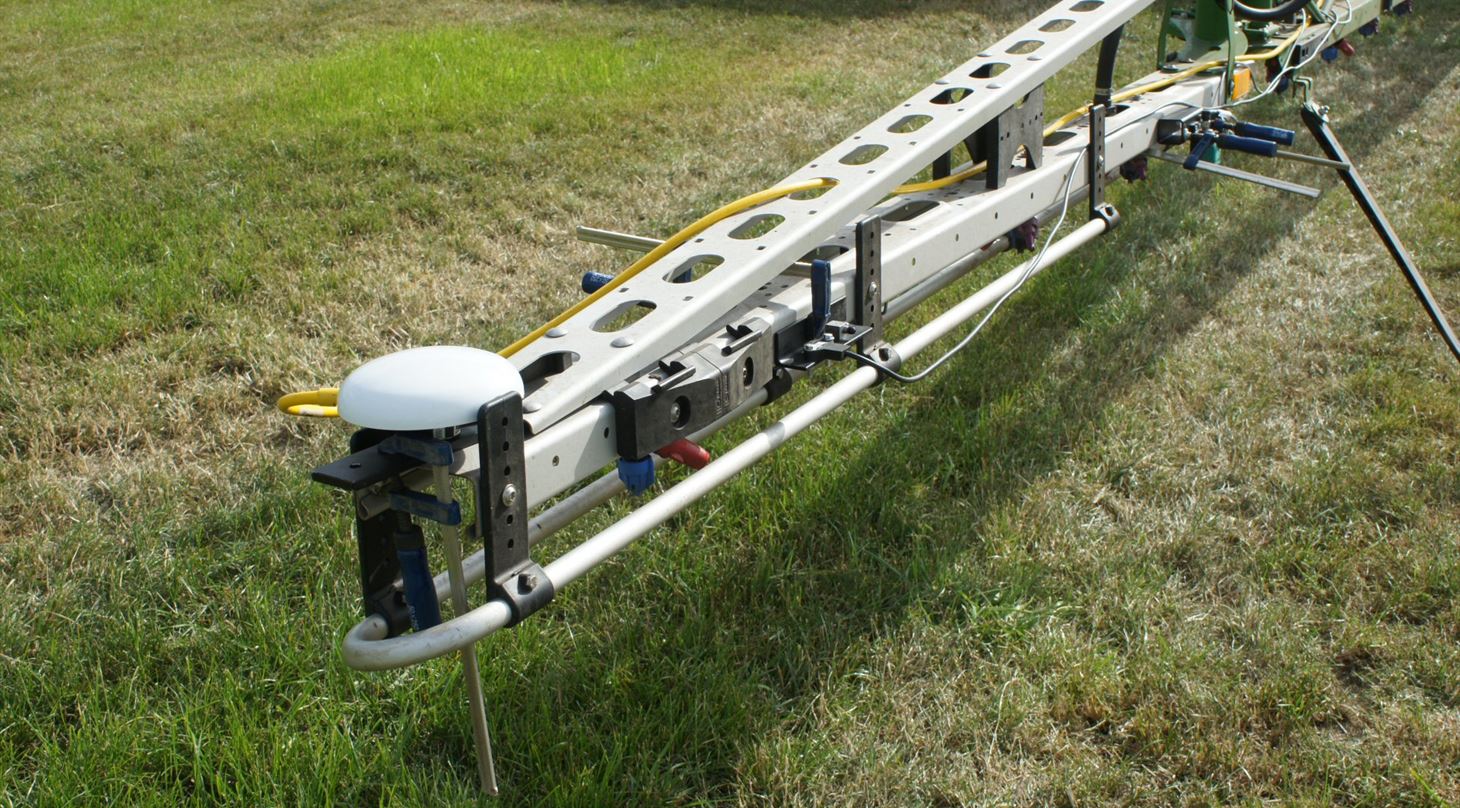 Test and validation of machinery and technologies - ISO 14131 Test of Boom steadiness
Danish Technological Institute offers test facilities and equipment for measuring boom steadiness mainly for agricultural sprayers but also applicable for other machinery with boom such as fertilizers, slurry tankers and irrigation equipment. By using our facilities and test protocols you will obtain reliable and independent test result which can be used in your development of new systems as well as documentation for commercial use. The use of ISO 5008 test track helps you identifying the response of small changes on the boom throughout the development phase and ensures a steady and reliable boom which will maximise the effect of spraying and extend the lifetime.
Sprayers are subject to high attention from farmers and governments due to the economic and environmental impact from spraying, therefore can this test be used as a strong evidence of the sprayers performance in the field in order to avoid over- and under- application.
DTI also offers tests according to ISO 14131:2007 section 5.3, 'Tests on Tracks'. The objective of this test is to evaluate the quality of the suspension by measuring vertical and horizontal movements. The accompanying test report is a powerful tool to prove and compare different booms and suspension systems.
How can DTI help you?
Test according to ISO 14131:2007
Test track according to ISO 5008
Equipment for accurate measurement of boom movements
Report with testing results for internal and commercial use
Equipment for development, calibration and adjustment of booms
Tests through complex trouble shooting of faulty systems
We cover all or part of the process from:
Determination of needs
Adaption and installation of sensor on boom
Execution of test runs
Validation of data
Test Report